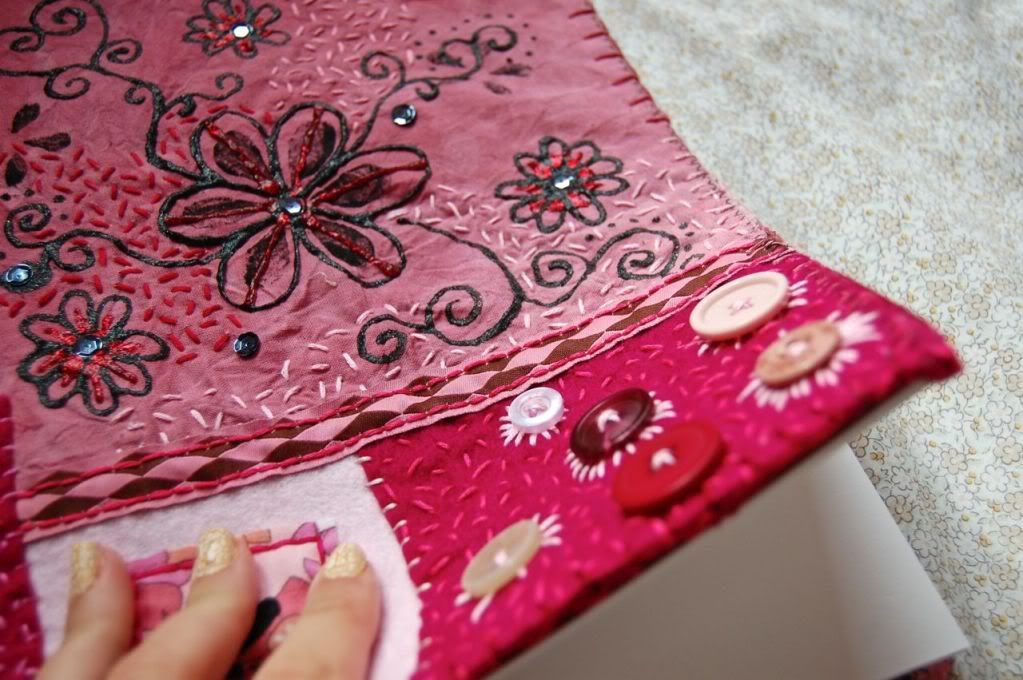 So, remember that journal I made myself a while back? Well probably not, as I don't mention it much, but it's right here. Anyway, I showed it to my bestfriend, and the first thing she said was "Oh! I'd like one of those for my birthday!" and seeing as it was a pretty big birthday, I obliged and got sewing.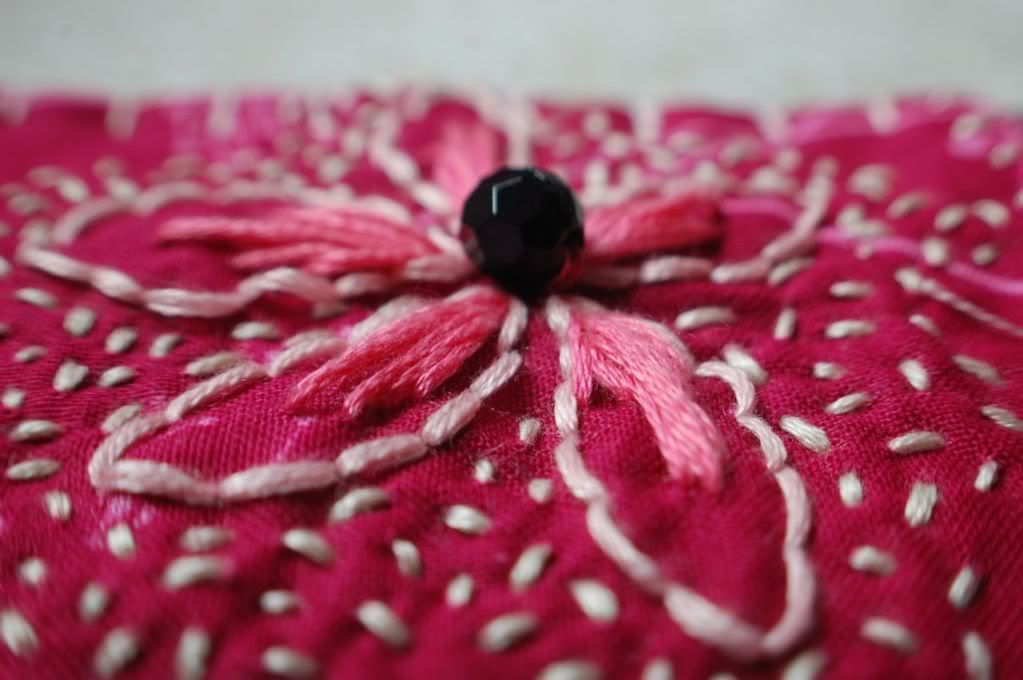 It's made of a whole heap of panels, felt based, or dyed-denim, or cotton.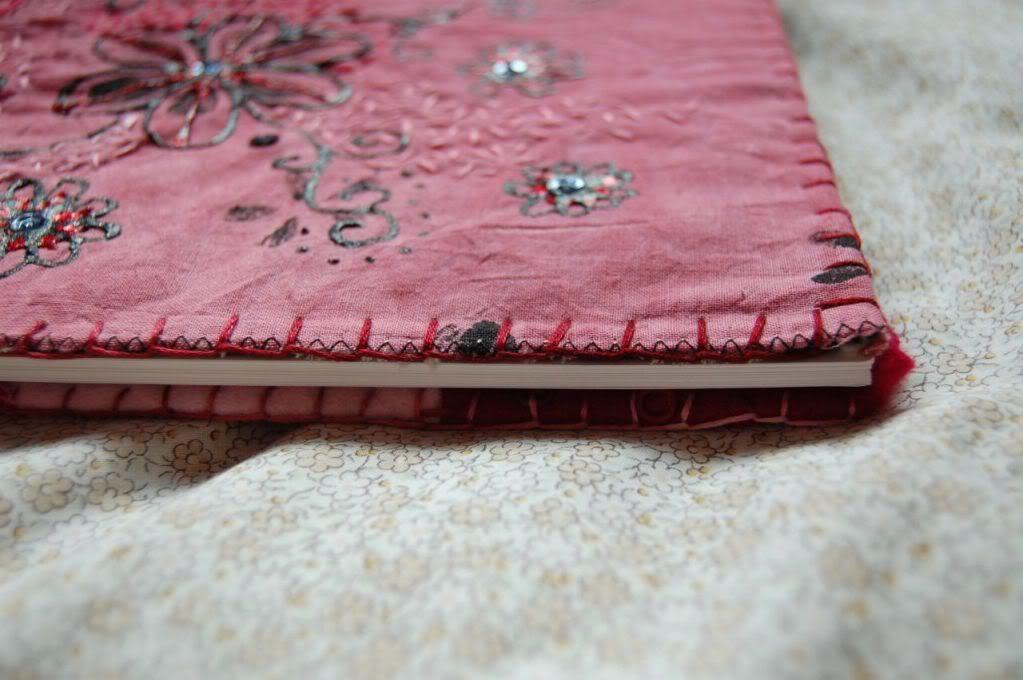 The fabric here, better seen in the first photograph, was plain cream calico that I hand-dyed and stamped, then embellished to the hilt!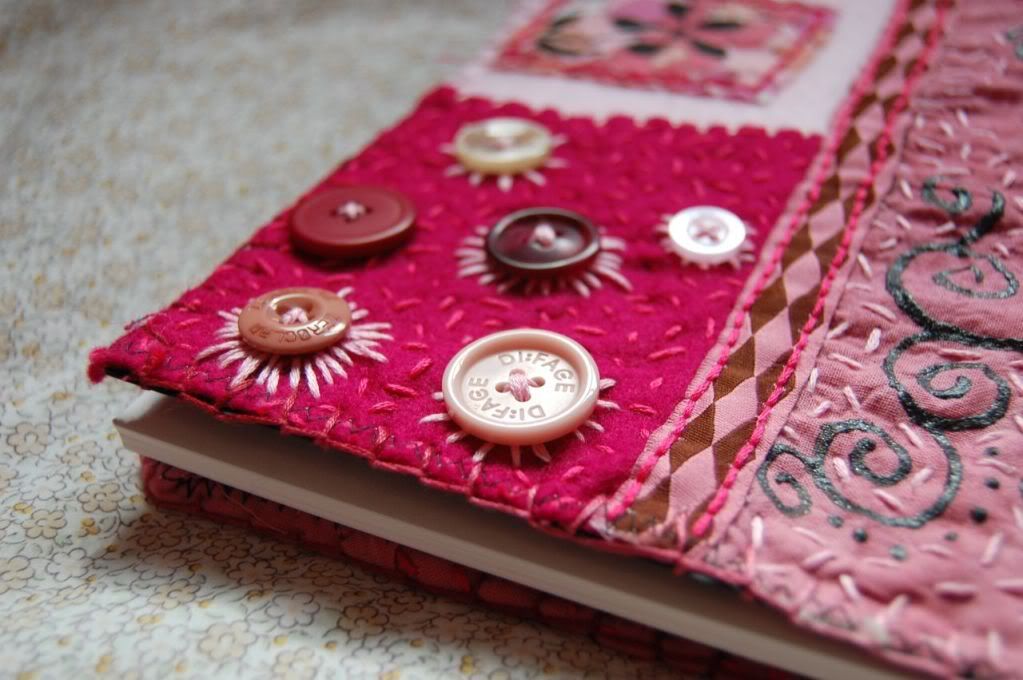 I do love buttons, like lace, they can be added to anything and make it look prettier (in my opinion!).
There is a lot of stitching, it took a while - and ended up being a belated gift - but I'm really pleased with how it ended up! It was a wrench giving it away, but that's how it should be :)
I love giving handmade gifts - I started working on my Christmas presents a couple of weeks back - that's so early for me, usually everything is a late November rush! This year I'm trying to be organised. Haha. I'll let you know how that works out!