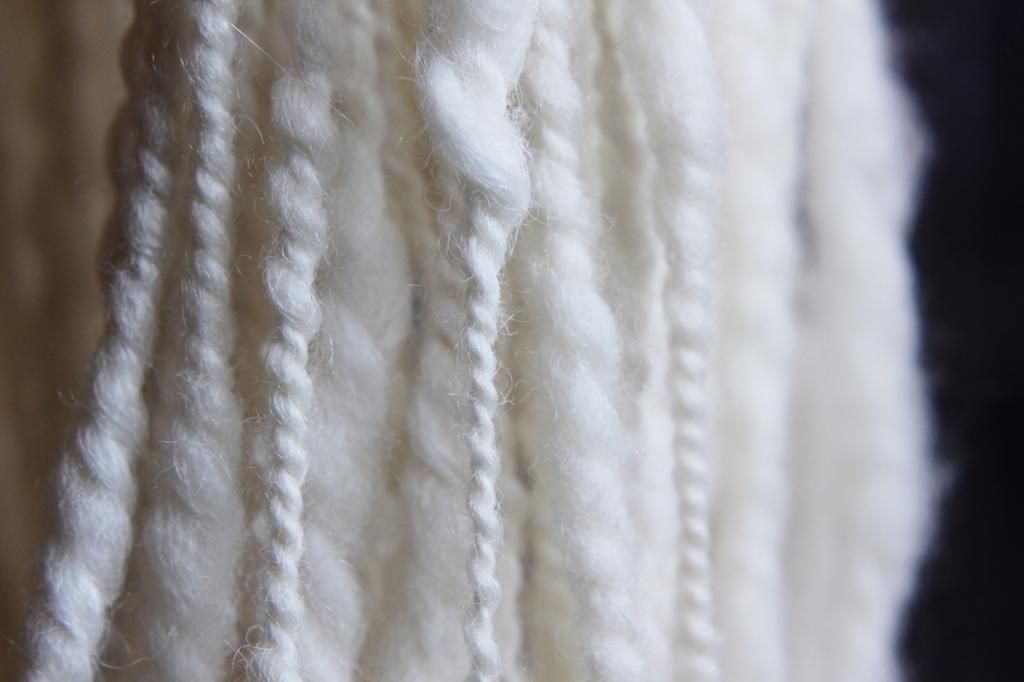 You might remember (but you probably won't, I didn't tend to mention it often) that in a rash moment about a year ago, I bought a spinning wheel on eBay. I done a bit of hand spinning with a drop spindle and really enjoyed it, so when I found a reasonably priced Ashford wheel online I thought 'why not?'
Well, it stood unused, in my hallway for this past year - every time I attempted to use it, it ended with cursing and frustration. Rather similar to my early attempts at crochet. I didn't use it, I contemplated selling it, but trying to package and post it, put me off. I finally got a mini lesson from my dear friend and very talented spinner a couple of weeks ago, and I haven't stopped since.
Keeping the yarn even is something I'm still working on, it's a little wonky, but I'm making serious progress, which I'm really pleased about.
Above is an example of yarn spun using Blue Faced Leicester fleece, then plied together.
I'm very excited to knit something other than swatches with my yarn, a hat perhaps, now that the weather is apparently, finally turning colder!
If you're a spinner, I would greatly appreciate any tips, website or book recommendations you can send my way!
A ♥