My parents gave me a little lavender plant when they visited last week and it's had pride of place on my living room window sill ever since. I wanted to change up the black plastic pot it's planted in and as all my available pots are too small, I thought I'd crochet a little slip cover to hide the black and help it blend in with my living room a little better.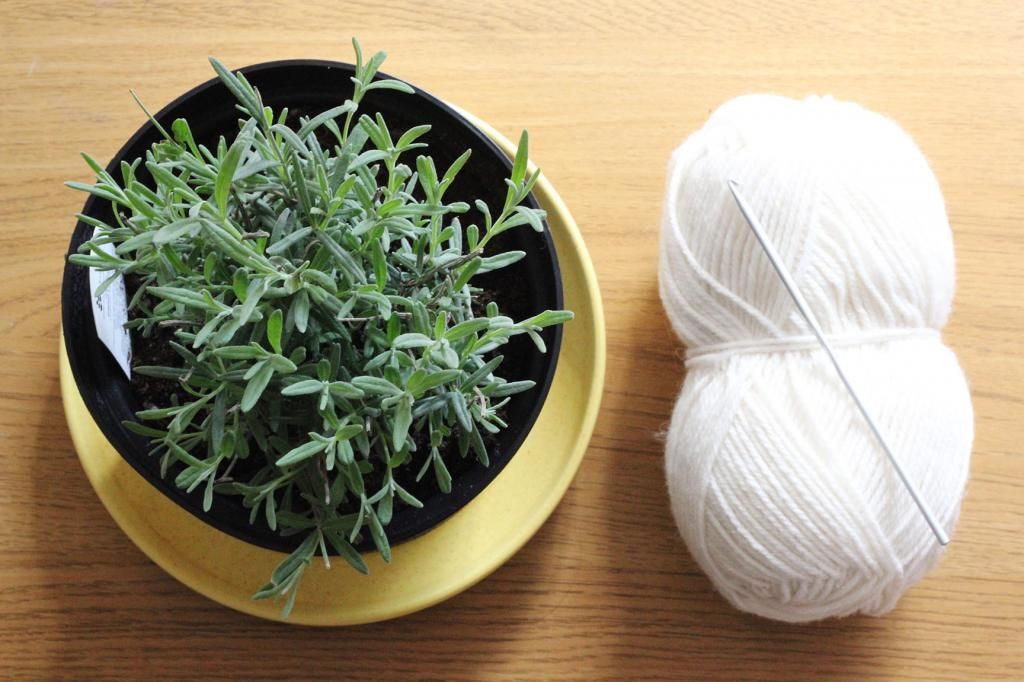 If you want to make your own, it's really easy. All you need is the pot you want to cover, a ball of yarn - I used an aran weight wool blend and a crochet hook. My crochet tension is pretty loose, so I used a 3.5mm hook - you might find you need a bigger one.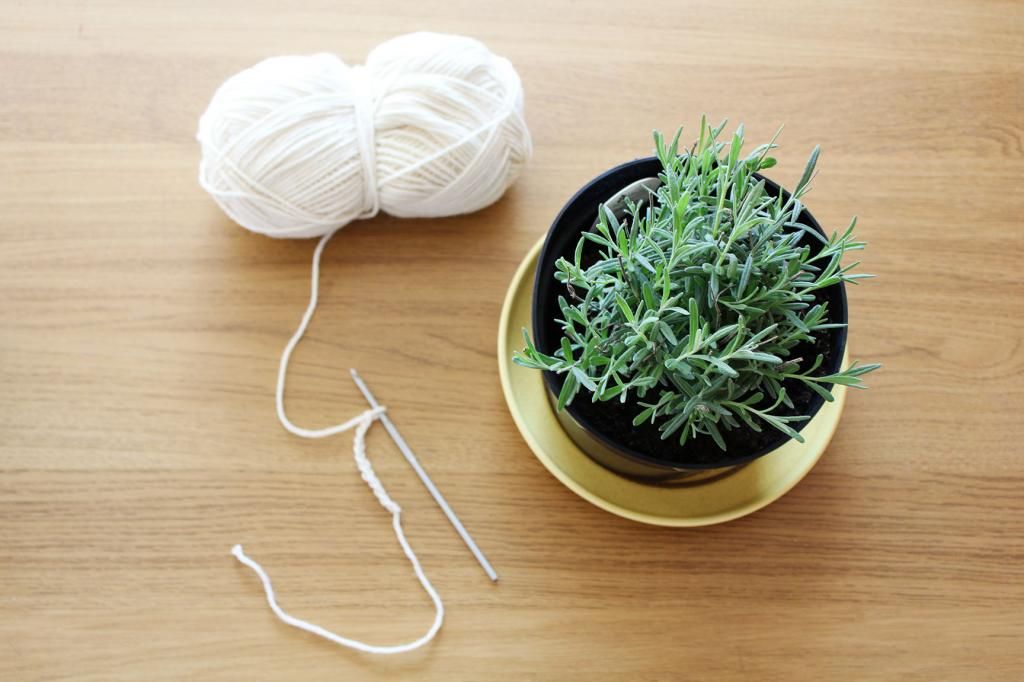 Crochet a foundation chain that's
just big enough
to go around the circumference of the
base
of your pot. It'll stretch as you go and you don't want it to be too loose or it won't fit snuggly around the pot. The base of my flower pot measured 12cm (5inches) in diameter and I used 62 stitches.
Slip stitch in first chain to form a circle.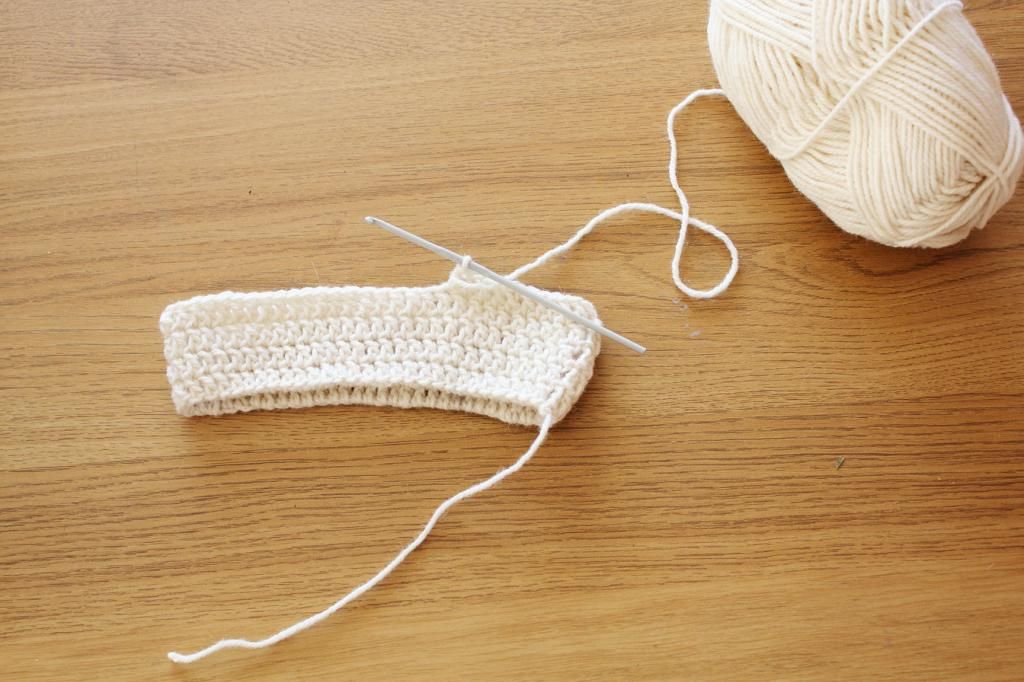 Chain 3 - this counts as the first stitch, then Treble Crochet (US Double Crochet) into the top of each chain stitch, slip stitching into the the 3rd chain of the first 'treble' stitch to complete the round.
Repeat this row until your work is tall enough to cover your pot - for me, that took 10 rounds. Bind off and weave in your ends, then slip your cover onto your pot. Simple and effective.
I think this would add a nice handmade touch to a gifted plant.
Crafts and gardening! What more could a girl need?! ;)
A ♥