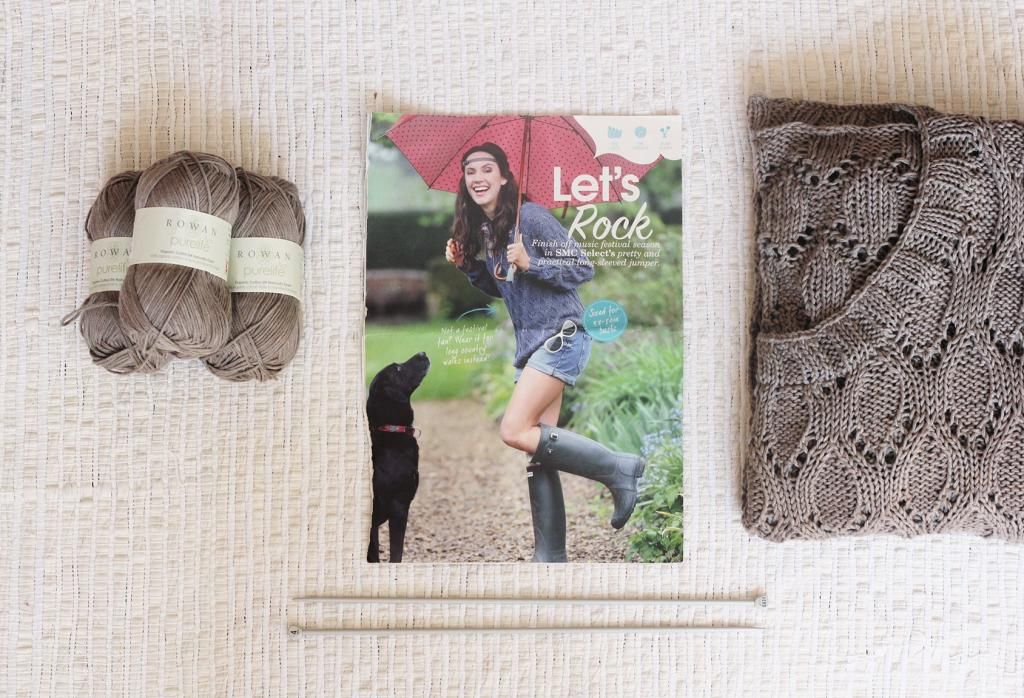 Ready the finished-project-klaxon! I finished up my Festival Jumper over the weekend and I'm still on the high you get when you finish a big project!
It's from a pattern in
this issue of Simply Knitting magazine
that I knitted with
Rowan Organic Purelife Cotton
in Oak Apple, it's a lightweight cotton - perfect for cool summer evenings. I was initially a little daunted by the lace stitch pattern as it's a little more complicated than anything I've attempted before, but it was actually really straightforward after the first couple of repeats!
I've been working on it since mid May - I was getting along with it really well, but I had an enforced six week break to 'rest' on doctors orders - it turns out Repetitive Strain is actually really painful. Anyway, I took it out on Friday night and realised just how near to finishing it I was and that was all the encouragement I needed!
It's a little shorter than the jumpers I usually wear, but I'm really happy with it. I've come a long way since knitting my
first jumper
last summer.
A ♥