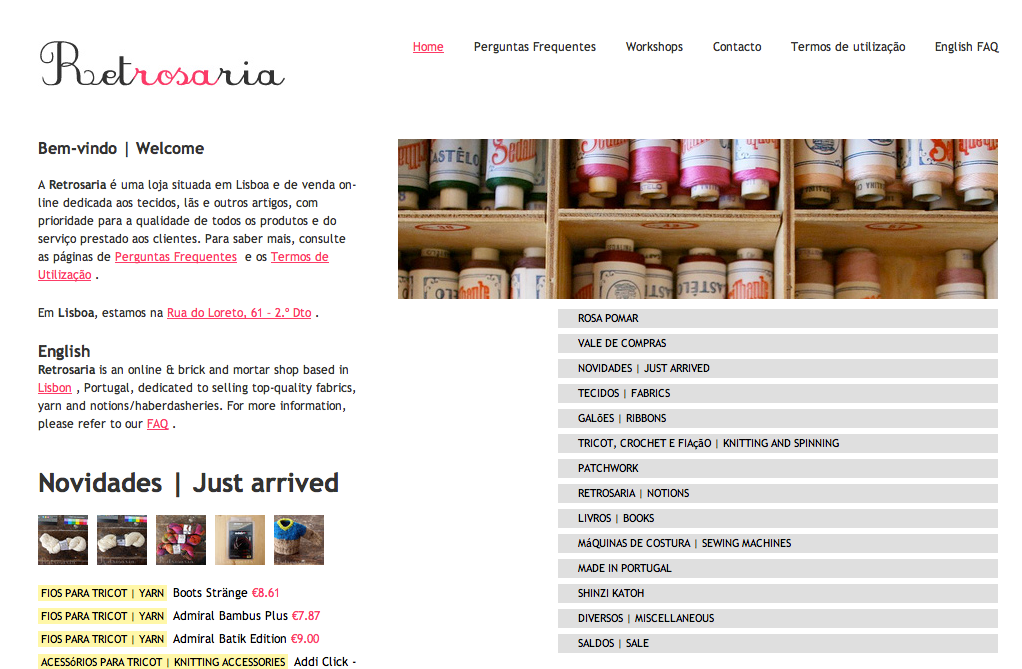 Run by the multitalented Rosa Pomar, Retrosaria is a fabulous knitting and haberdashery store. I was drawn to their stock of beautiful
Portuguese yarns
purely because I'm a fan of anything that's a little out of the ordinary.
Re-Use
Rosários 4 is yarn made from recycled denim and it has a lovely dense texture.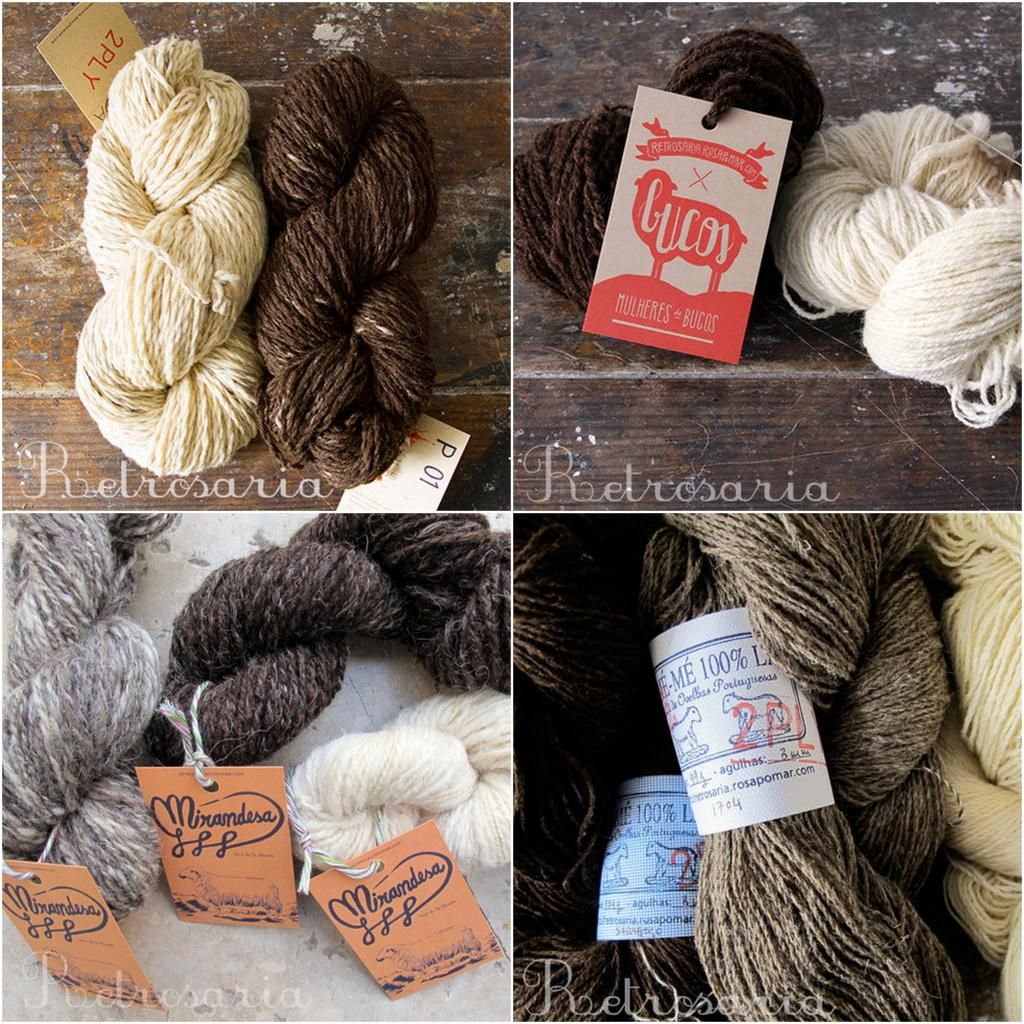 yarns pictured are: Beiroa 2 Ply, Bucos Meia, Mirandesa and Mé-mé 2ply
They stock a lot of natural, undyed yarns - which are beautiful in their own right, but would also be fun to home dye.
Unfortunately I can't speak for the brick and mortar store - although if I'm ever in Lisbon, I will definitely be visiting. The online shop is really easy to navigate, with translations of everything into English, and complete with an English FAQ. Here's a couple of photos of my yarn order...

If you're a fan of knitting or textile and fiber arts, I wholeheartedly recommend having a look at some of Rosa's work. You can find her here:
Blog
- written in her native Portuguese but easily translated with google.