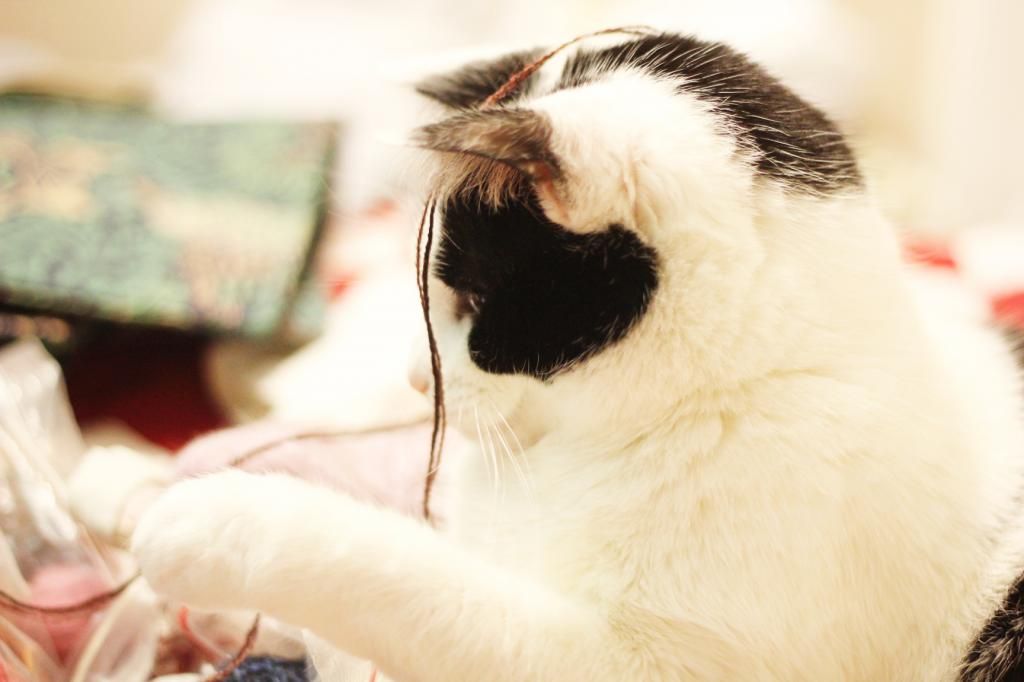 Hanging out with Kim and Negs and doing just a little bit of knitting.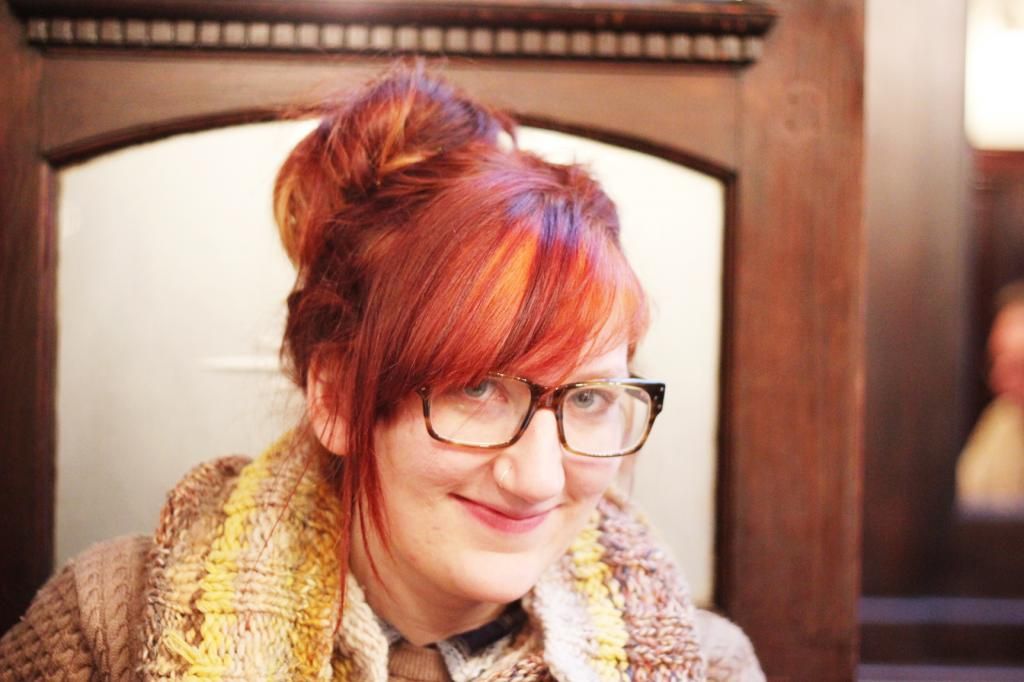 My parents stopped by and took me out to feed me up (steak is not in my student budget!)
It's been pretty but freezing this week - and the evenings are slowly getting lighter. Plus I made us an awesome dinner.
Harriet untangling the world's most epic ball of wool.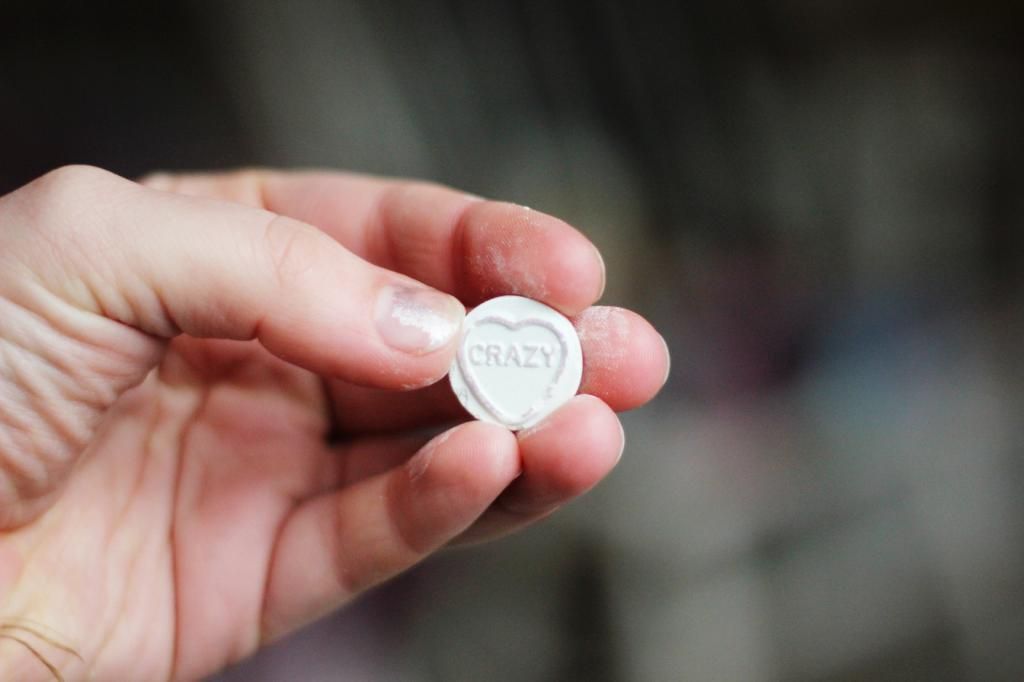 This pretty much says it all!
A funny old week. Do I say that most weeks? It feels like it sometimes. This week my gentleman companion has been working silly hours so I haven't seen him - sadface, but I have seen some friends and done some university work - happyface. It's all about keeping busy and luckily my to do list never gets any shorter! It's 10pm on a Friday night and I have an Easter poster to make before I can go to bed… I suspect this weekend will be a long one! A ♥