It's been a long time coming, two years in the making and it's official. I have gone back to art school. Getting into University, without tutorial backing, is one of my biggest achievements to date (alongside learning to crochet and the sewing of the patchwork quilt, naturally). Today was my first day at Kingston University, where I'll be studying Illustration and Animation for the next three years. Exciting and terrifying stuff! We're just learning the ropes this week and I think it's going to take a while for me to adjust from work-paid-work to work-art-work being a priority. But we have 12hr access to the studios and 7 days a week library access, which for a total Hermione Granger like me, is a serious plus.
To celebrate this (and the fact I have access to university wi-fi, goodbye horrible mobile broadband!) I would like to introduce you to my summer project…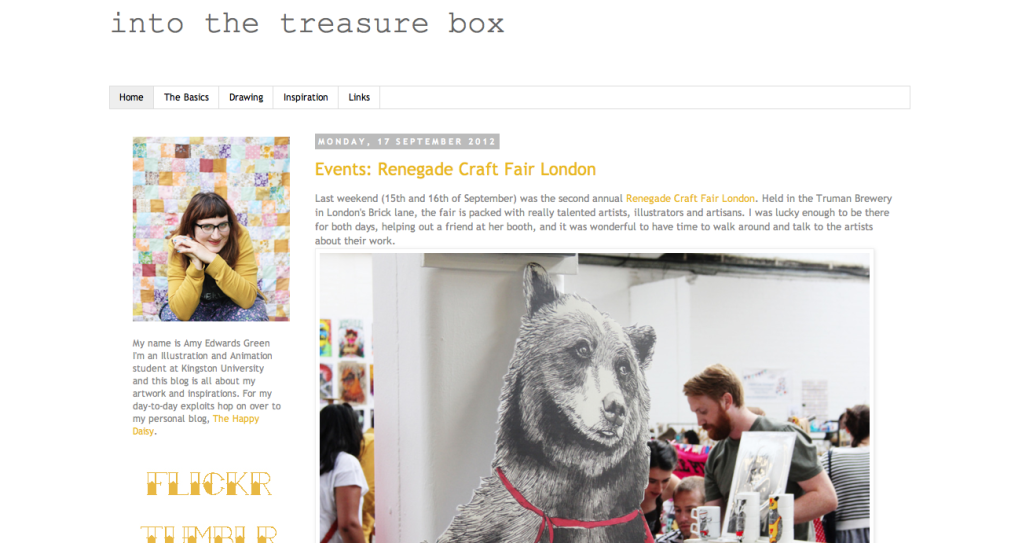 into the treasure box
is my new design blog, created especially for my degree course and featuring some of my artwork and inspirations. This is not replacing Happy Daisy - as I'm going to need somewhere for all the university stress and overexcitement and knitting adventures to go, but will run simultaneously as a side project - meaning I can blog without the guilt of procrastination! Haha.
The new adventure is beginning!

A ♥