It's been on the Craft List for longer than I care to remember and the reason I wanted to learn to crochet (that and make granny squares of course). I finally got around to it. Made with fabric scraps and old clothing, it's 100% eco and more to the point, really comfy on my toes.
It's going to take pride of place in my flat - which is full of laminate flooring - not the cosiest of surfaces!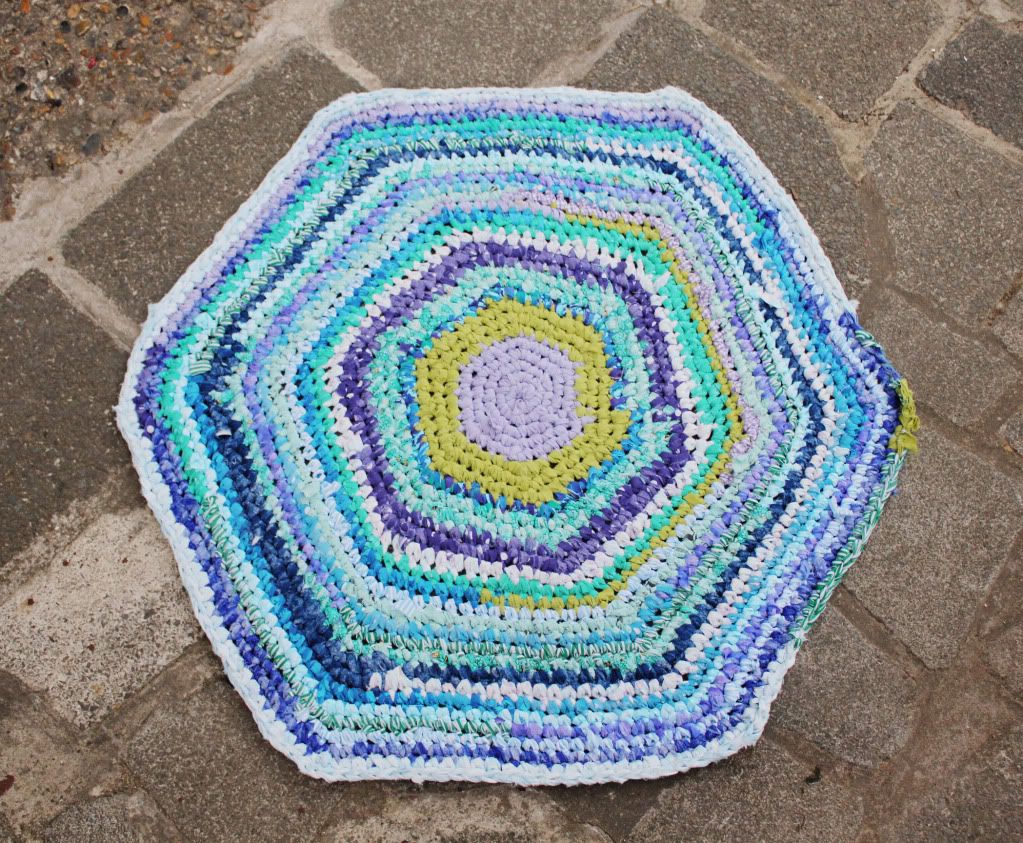 Have you got anything on your craft list that you haven't had a chance to get around to yet? Make time! It'll be so worth it in the end.
A ♥