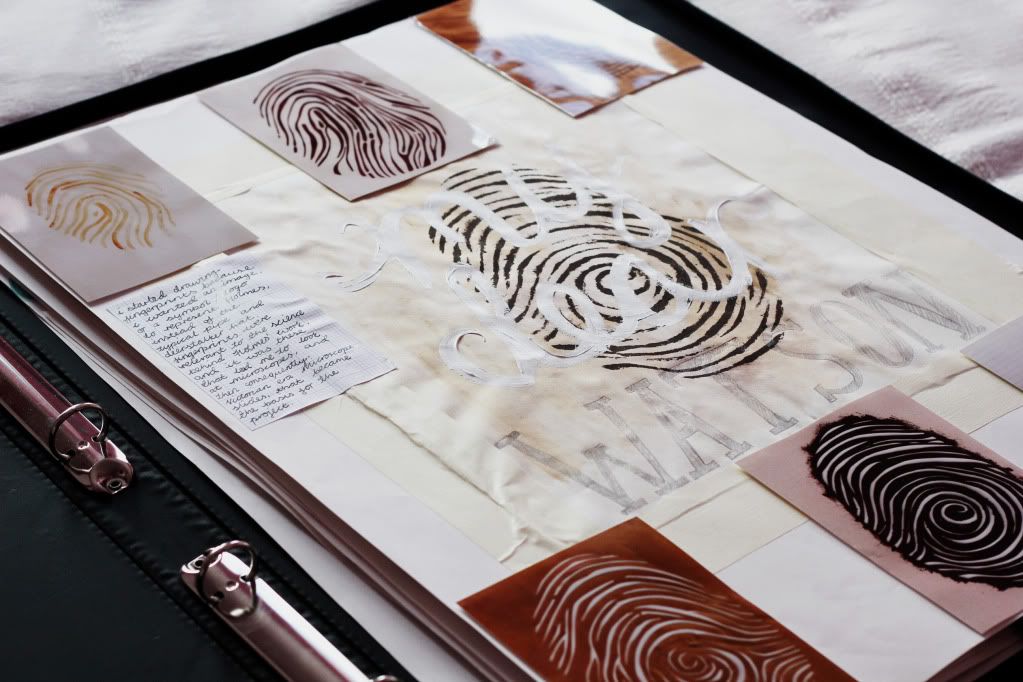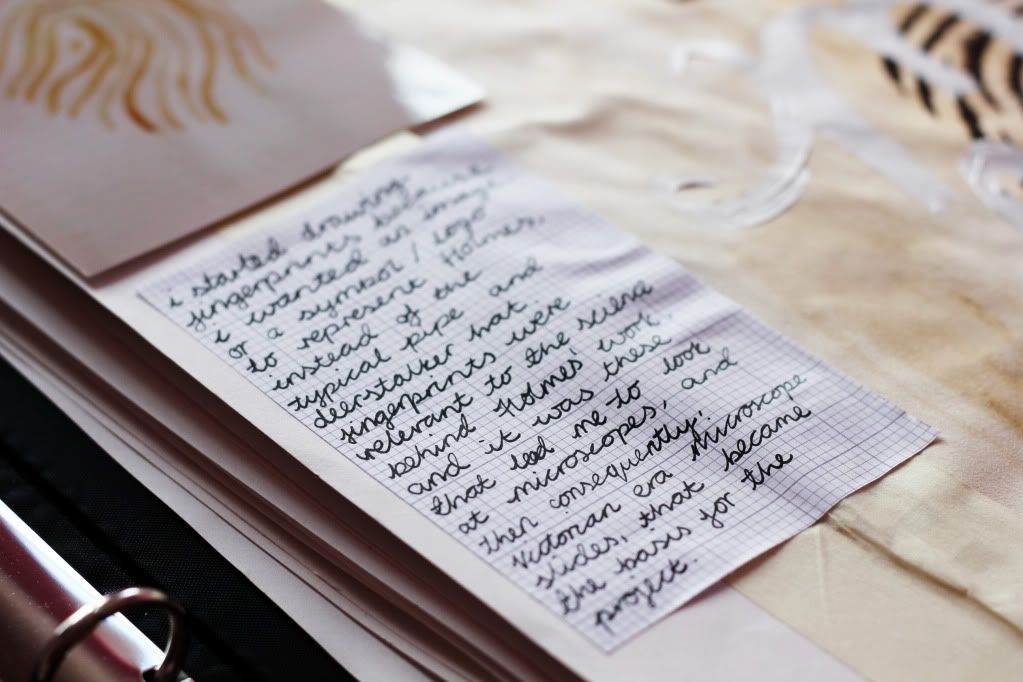 Today I want to share some photographs of the portfolio I created for my art school application. If you're not familiar with the application process for art school, the traditional route is A Levels, Art Foundation Diploma, before finally a degree in the artistic area of your choosing. The majority of art students progress directly from their Foundation Diploma to their degree, compiling their portfolio during the course of that diploma, with considerable input from tutors and lecturers.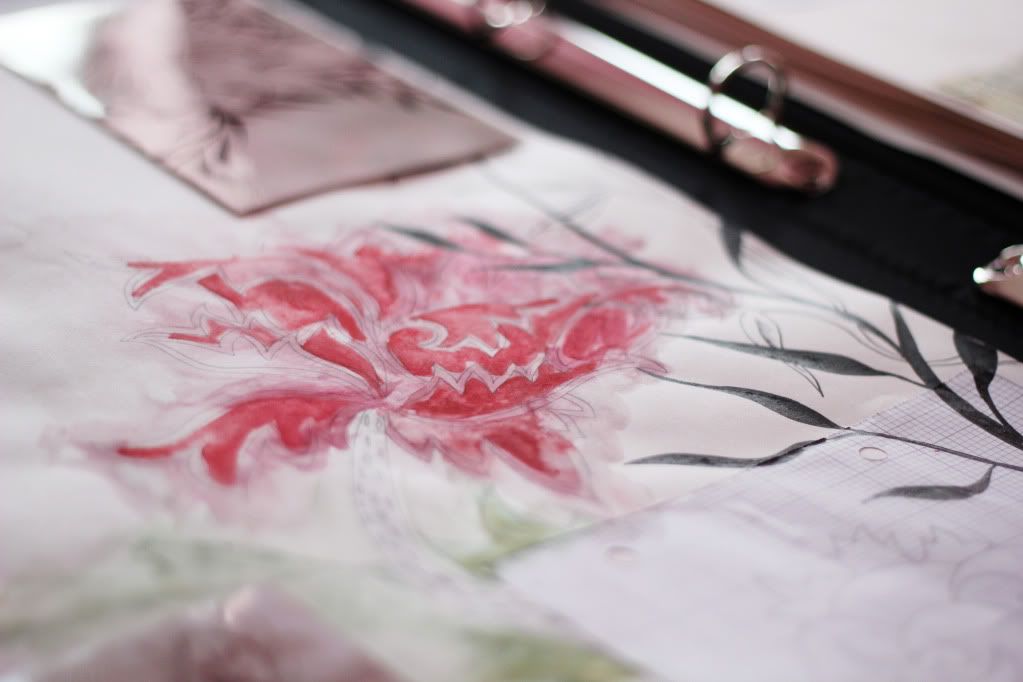 I completed my own Foundation two years ago, rather unhappy - for various reasons - with the portfolio I created and somewhat disillusioned with the art school world. It took a while, but I finally settled on a subject I wished to study - Illustration - and, about a year ago, I started work on the portfolio that would support my application.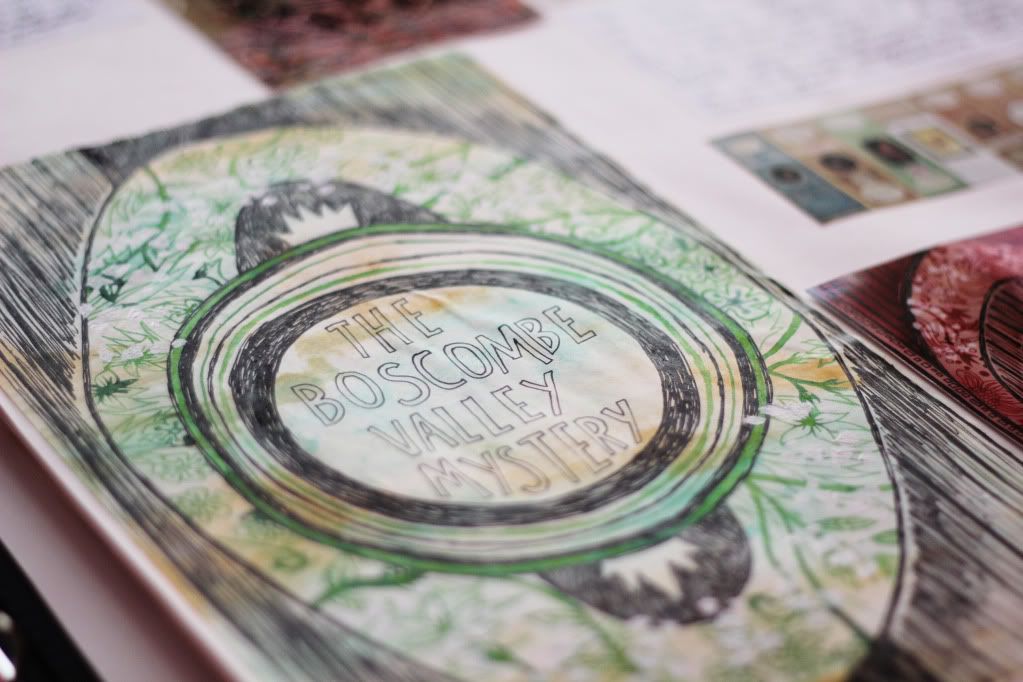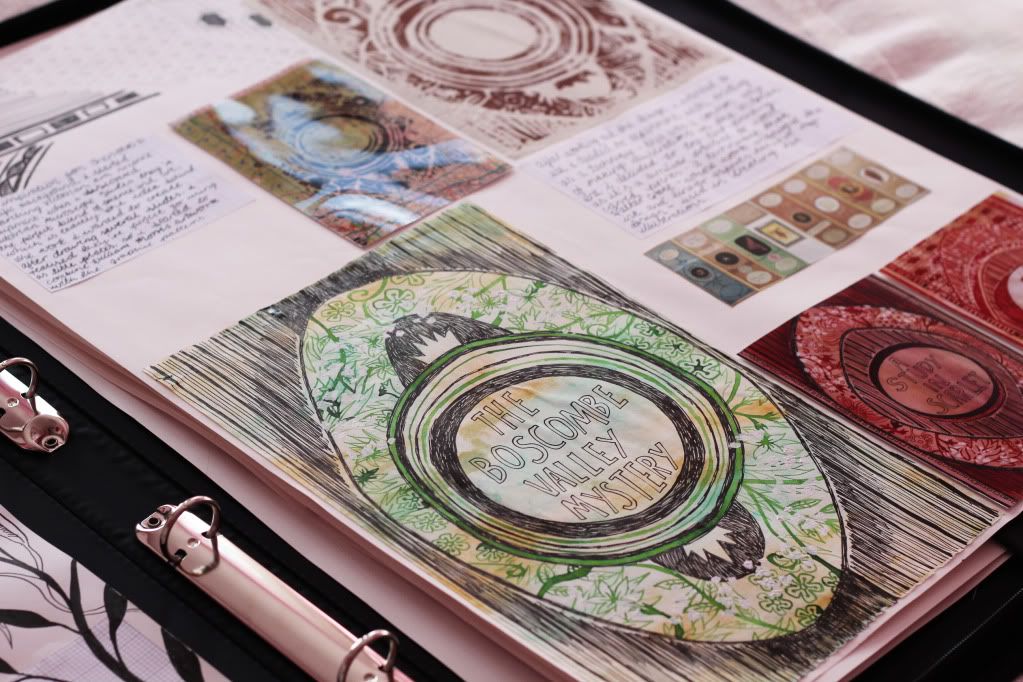 Every project featured is entirely self-directed, without input from lecturers as I've haven't had access to tutors since I finished my diploma, in summer 2010. I'm sharing this with you, because I want it to be known that you don't have to create a portfolio of work to please your tutors, it doesn't matter if you're not studying your Foundation at a "top London art school".
You can do it on your own.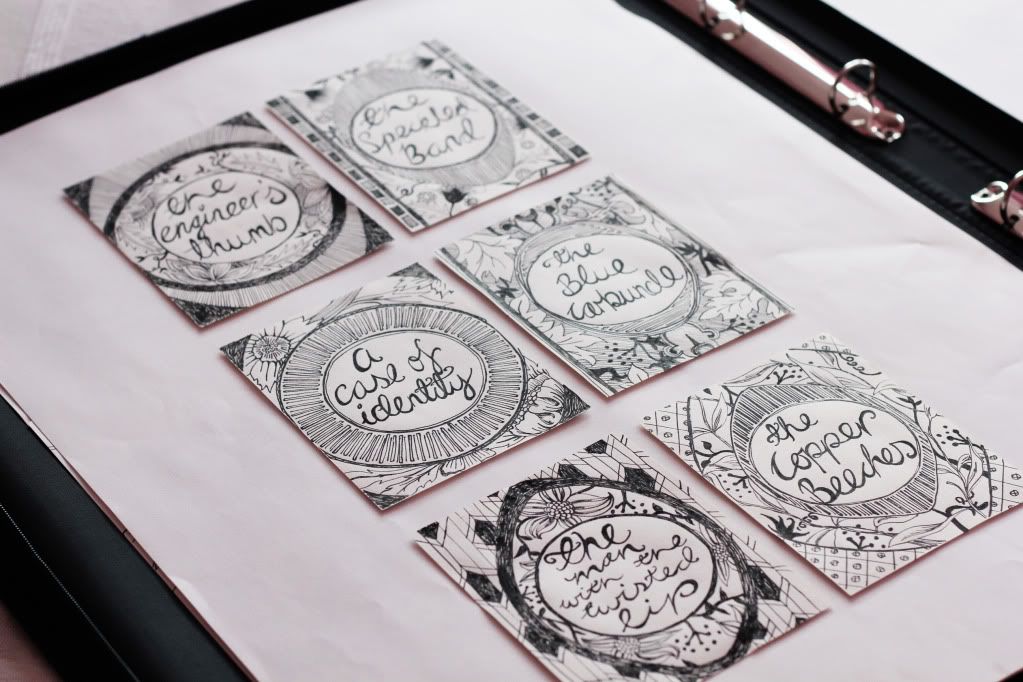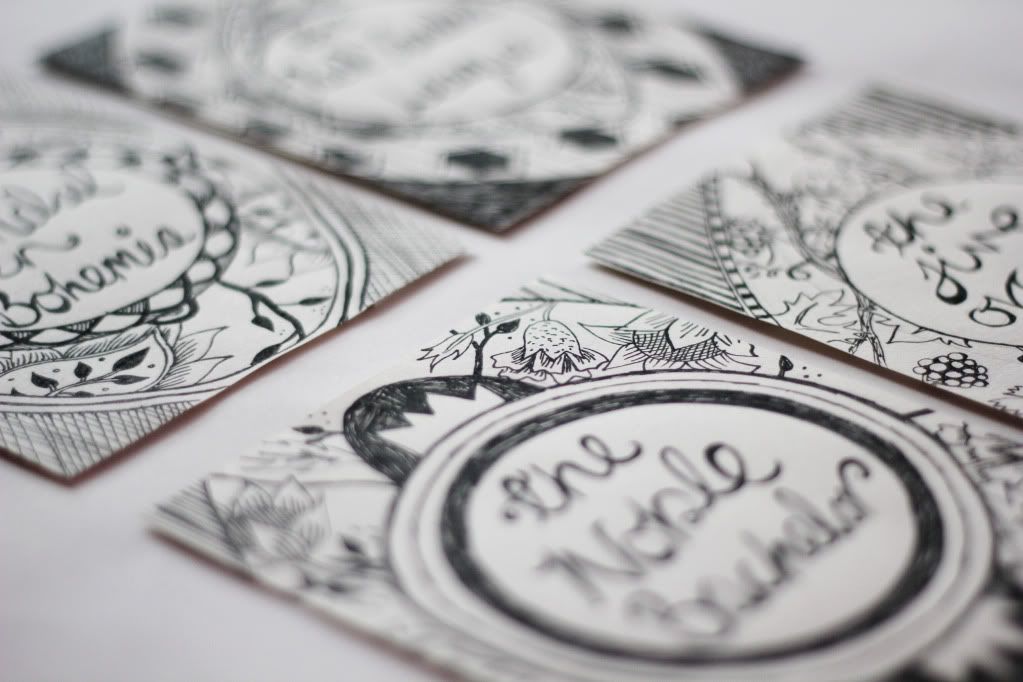 All the above photographs are from my Sherlock Holmes project, where I created a range of title plates inspired by Victorian Microscope Slides and William Morris.
One of my art teachers once said to me, when I refused to paint something she wanted me to for my A levels, "Amy, if you don't learn to do what is expected of you, you will end up working in Tescos."* Well, I may not have won the Turner Prize, but after creating work to my tutor's specifications and not being happy with it, I set about making my own artistic decisions and spent eight months working on a portfolio I was proud of, and that won me a place at Kingston University.
It's not easy and it's not for everyone. You have to be very determined and self motivated. I worked as many hours as my part-time job would allow - during my two year sabbatical from education, university fees in the UK trebled and I wanted to save as much as I could - creating artwork in the evenings and reading armfuls of books in my lunch breaks. If you're not currently at art school and you're considering applying, here is some advice for you…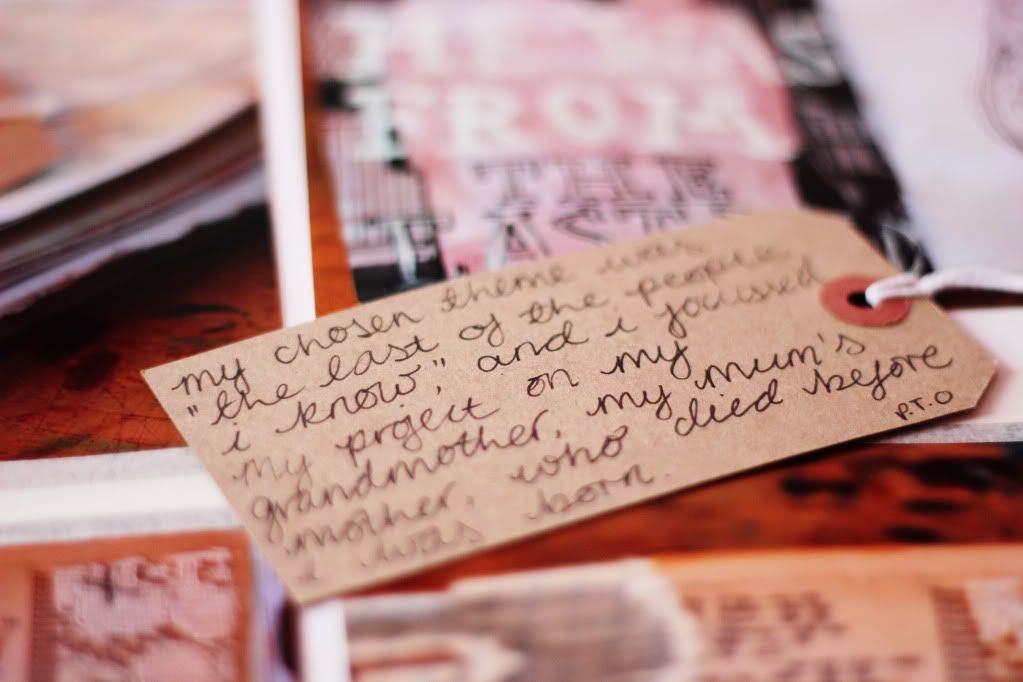 - Set yourself projects. I chose subjects that fascinated me, the stories of Sherlock Holmes, Susan Hill's The Woman In Black, being two examples. You're going to be spending a lot of hours on these, it helps if they are interesting enough to hold your attention.
- Make use of your local library. One thing I missed most about art school, was the access to all the fabulous art books. However, my local library has quite a nice selection of artistic reference books that I borrowed and renewed on a regular basis.
- Try new things. This will give you a more varied and interesting body of work. I didn't have access to as many facilities as I would've had, had I been at art school - but that didn't stop me turning my dining room into a print workshop so I could do some lino printing. You can pick up supplies at most craft shops - or online.
- Show your work to people. Working by yourself, rather than in a studio space, can mean you lose perspective on what you're doing - it can be handy to get opinions from other people, also I find explaining my ideas to others helps develop my thought process. It's handy for interviews too, especially if you clam up and go all stuttery like I do!
These photographs are are all images of the pages I created from images from my entry for The Sketchbook Project.
Later in the week I'm going to be sharing more photographs of my work and a few tips on putting your portfolio together.
A ♥
*I would like to say that those are not my words, I currently work in retail and am happier than I have ever been. The person in question was merely using this as an example as to how I'd waste my talent and end up in a dead end job with no artistic prospects.