Remember
this yarn
that I dyed? Well, I've been saving it up for the right project - something small as I only had 100g of DK weight yarn - too thick for socks, not enough for a large scale project, so I decided on mittens*.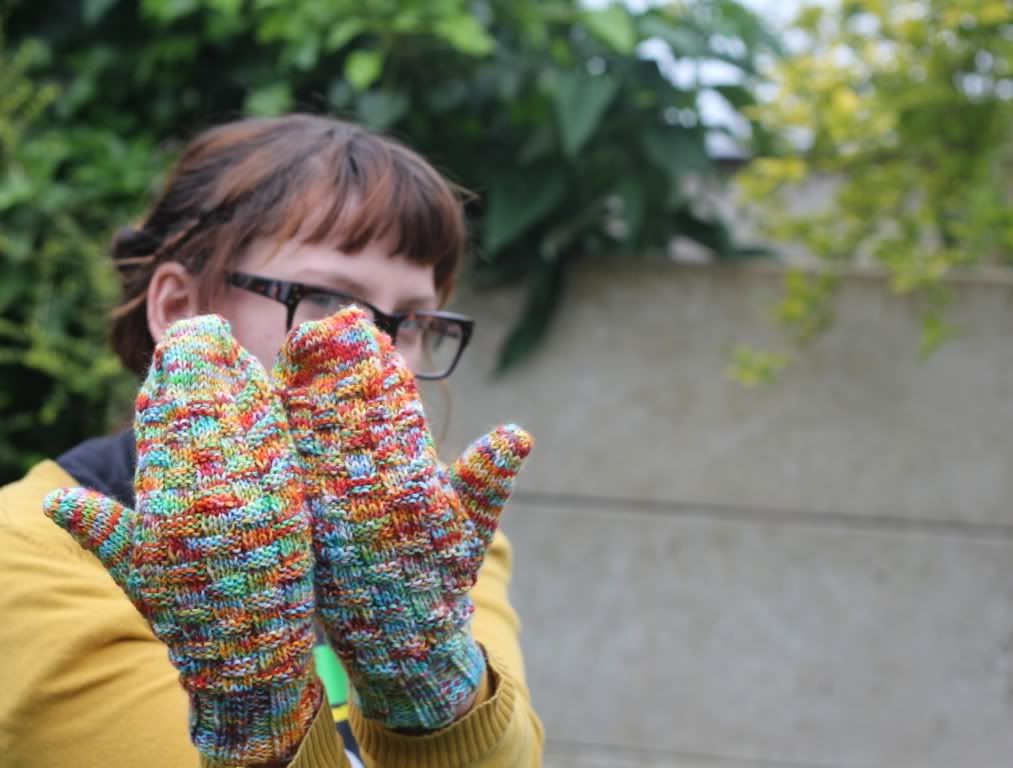 I knitted a couple of pairs of mittens for Christmas presents last year, making up the pattern as I went along, but after knitting my
basket weave socks
, I thought I'd incorporate a little of that into the mix, and although the colours overpower it a little, I'm really pleased with how they worked out.
Here are a couple of work-in-progress pictures - it was really fun to watch the colours change as I knitted it up...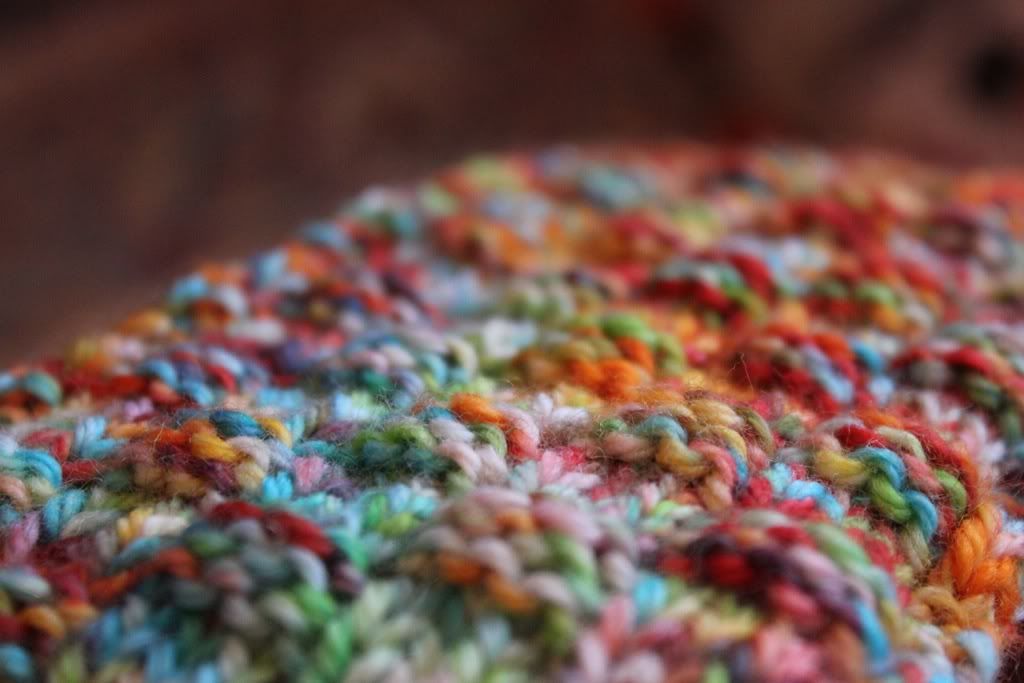 I love Kool Aid Dyeing and that's a fact! A ♥
* you might think it's a little out of season for mittens, but you can't be too prepared for English weather, 'summer' or not!