This was my first time dyeing with Kool-Aid, and it was so much fun. I used instructions I found on
knitty.com
and it was so simple, I thought I'd share my experience, in case anyone else wanted to try it. I'm not going to duplicate the instructions, because I can't fault them, they were fabulous!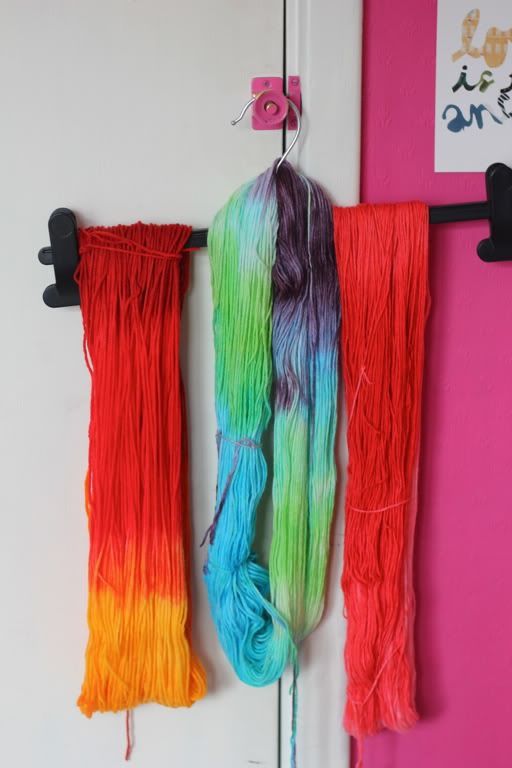 Flavours used left - Mango, Black Cherry, Strawberry and Tangerine, middle - Lemon-Lime, Grape, Berry Blue, Ice Blue Raspberry Lemonade, right - Watermelon Cherry, Cherry, Strawberry Kiwi.
The middle skein is the first I dyed, I only used three sachets of Kool-Aid, so it's a little bit patchy too look at here here, but just adds some pastel stripes when knitted up!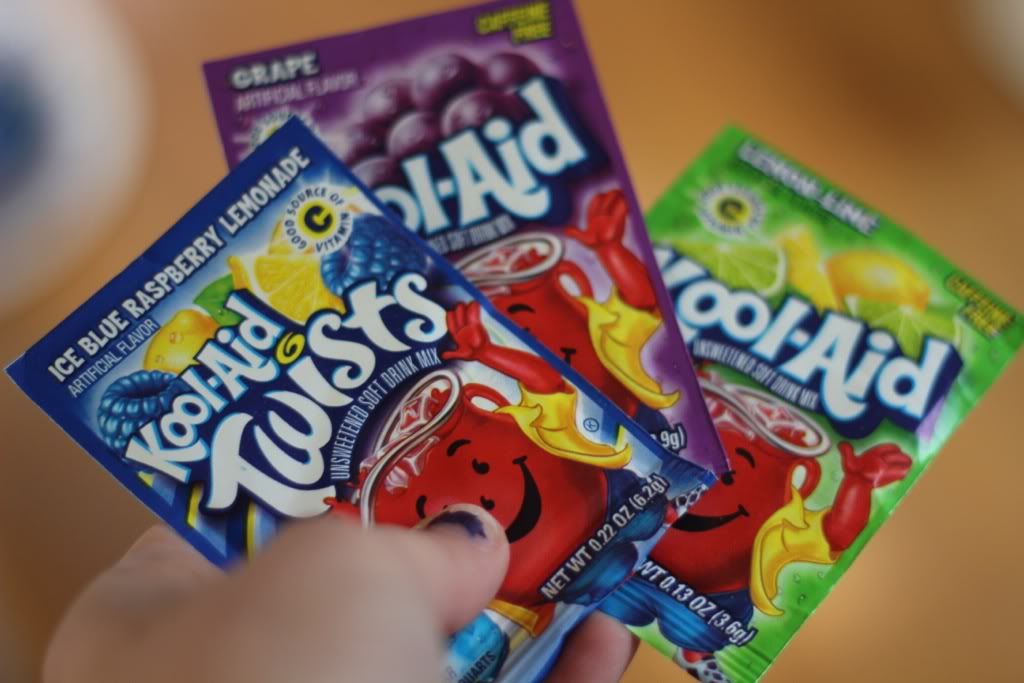 Choose your flavours! Kool-Aid is not readily available in UK shops, so I ordered some on eBay (if any US folk fancy doing a trade for anything, let me know!)
I was dyeing
50g worth of yarn
at a time, and I found that I needed
four sachets
to get complete coverage. Remember, the laws of colour mixing still apply, if you want red and green variegated yarn, prepare for brown patches.
Yarn wise, Kool-Aid only dyes animal fibres
(this means wear gloves unless you want coloured hands!)
so wool is fine, as is alpaca, but cotton or synthetic fibres
will not
take the dye, so using a 100% wool yarn is best, synthetic mixes will not have the same results. I used
this yarn
in white, as I intend to knit socks with it, at some point in the future! I think I'd like to try dyeing a beige or tweed yarn, to get more muted colours in the future.
I wanted to create variegated yarns, so after hand-painting my yarn - I found filling polystyrene cups with the drink mix and dunking sections of the skein into the cups worked well - I used the steamer method to fix my dye (I don't have a microwave), my mum was worried I'd ruin her steamer - I didn't, it was fine.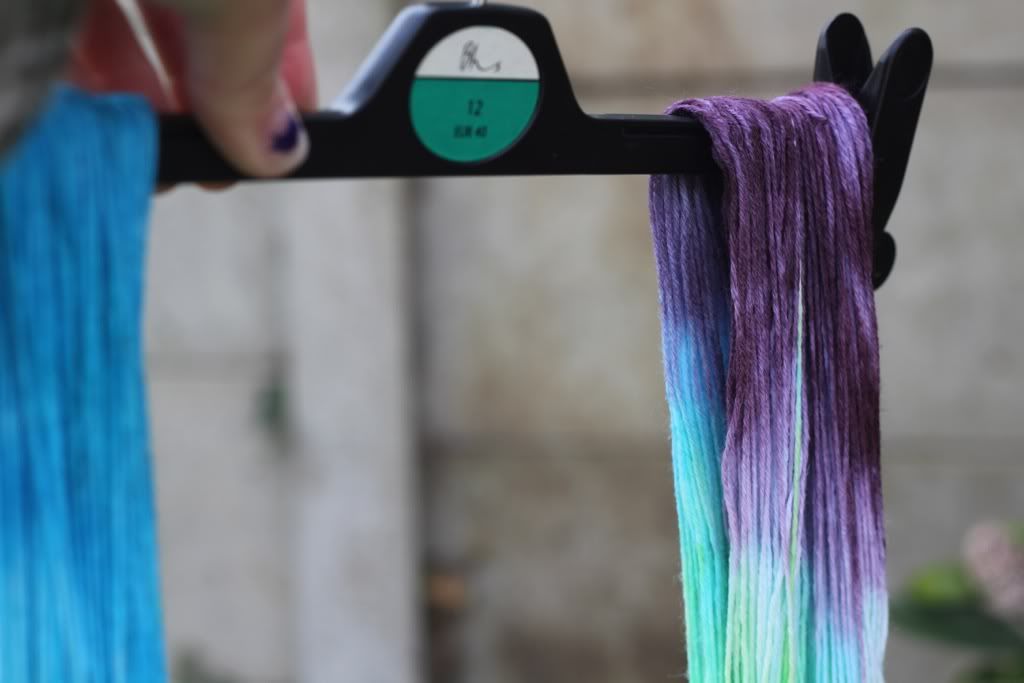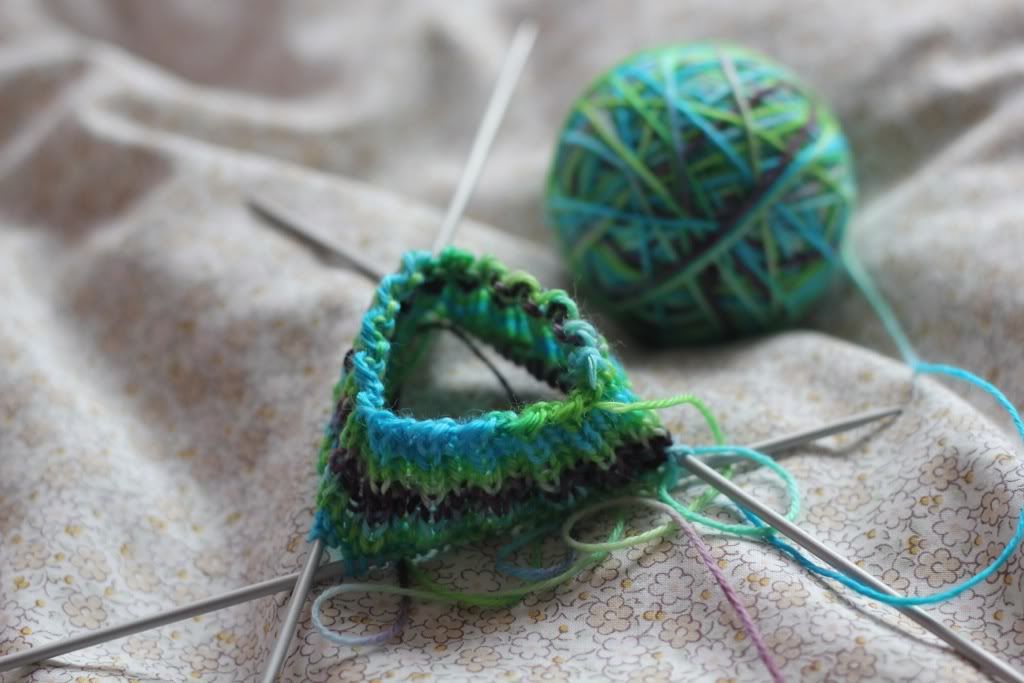 Once dry, you have a completely unique ball of yarn, ready for creating something magical with. In my case, socks, which I started before realising the needles were a little too large... oops!
It's such a fun process, I recommend giving it a try!
A ♥