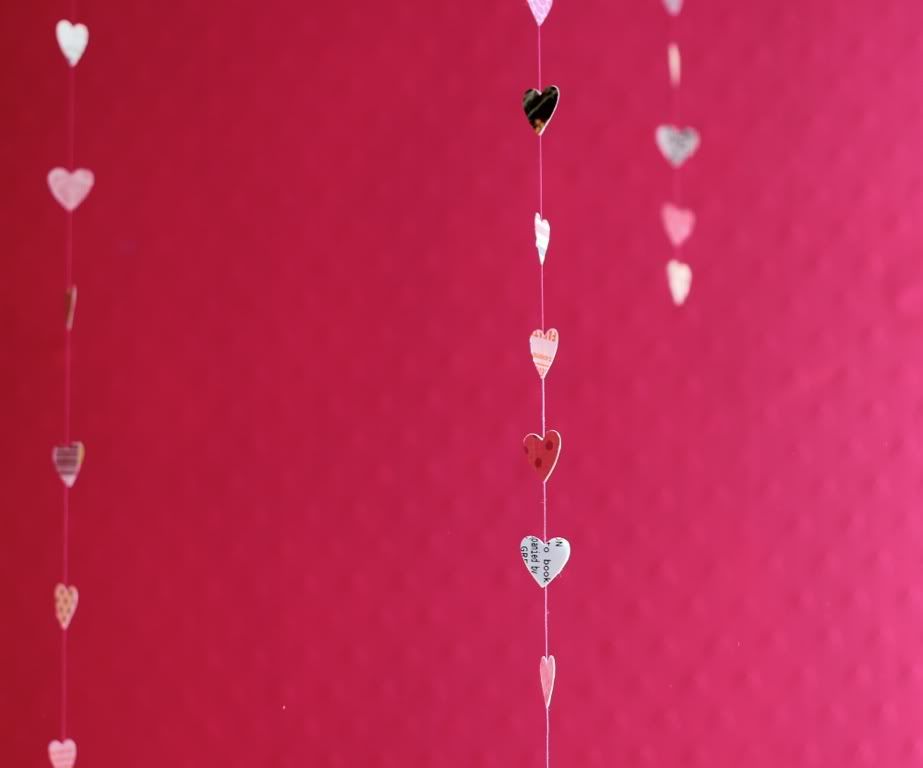 I love garlands. This simple heart garland is created in the same style as my
Christmas snowflake strings
, and it's perfect for using up scraps of paper, and if you're so inclined, decorating for Valentine's Day.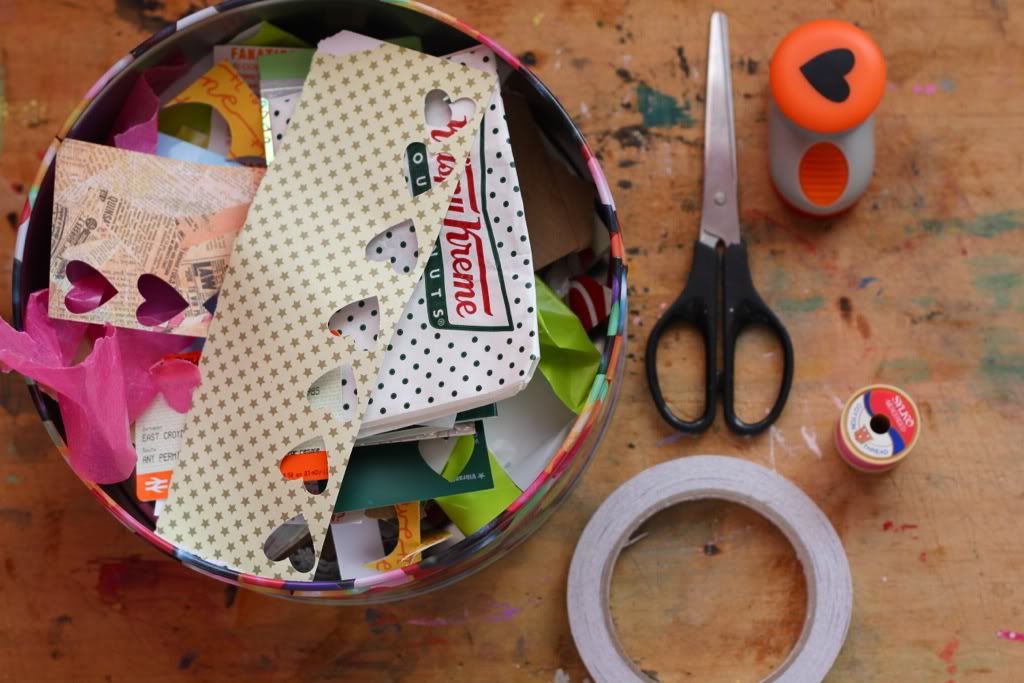 To make a garland you will need:
A heart punch
- I picked mine up for a £1 - it cuts hearts that are about 1.5cm in size.
Double sided tape
or glue dots (you could also use pritt-stick if you don't mind the extra hassle).
Sewing thread
Scissors
.
and the fun part -
Scrap paper
.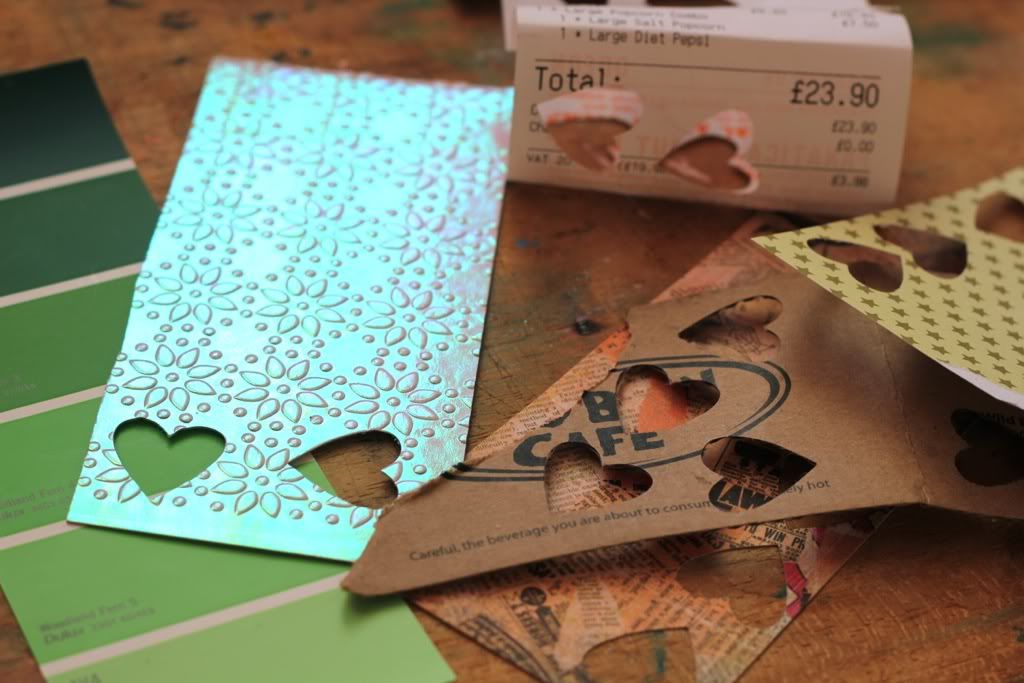 I hoard paper - leftover bits from scrapbook layouts, tickets to films and plays, pretty chocolate wrappers, the cardboard holders that come with coffee cups, you name it, I save it. I often use them up in journals, or on mixed media paintings. To make my garland I used receipts, bus tickets, paint charts, pretty packaging, photos that didn't develop properly. The world is your oyster! (Or you could just use scrapbook paper or origami paper if you're not a hoarder like me!)
Punch until your heart's content! Bear in mind that you're going to need double the amount of hearts - taped back to back - to create your garland.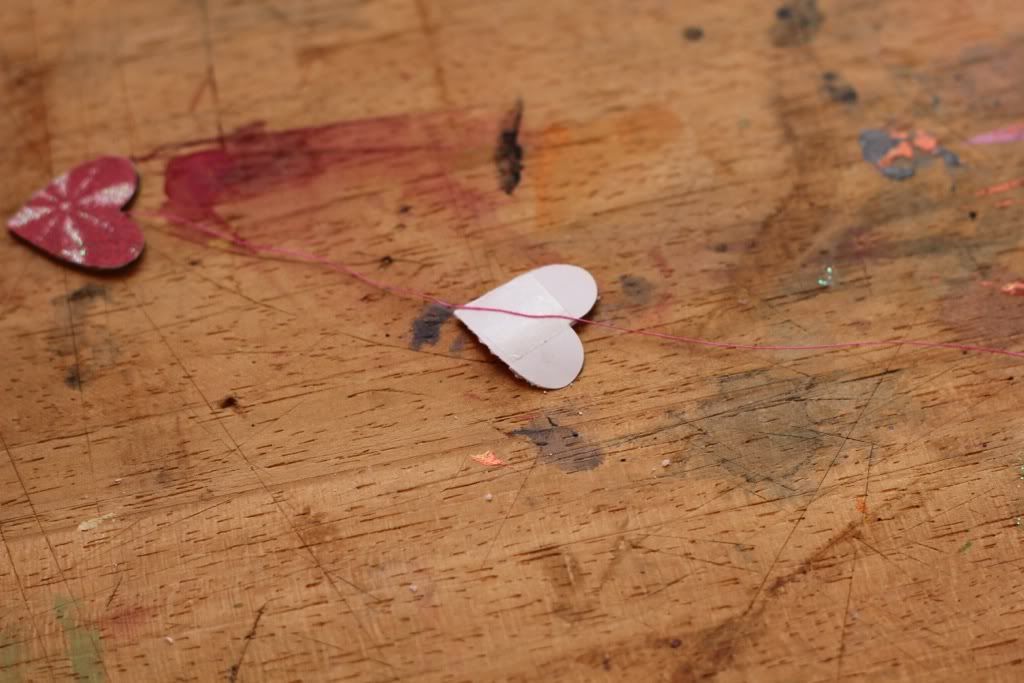 Cut your thread to the length you want your garland to be, add a square of double-sided-tape or a glue dot or your preferred adhesive method, to the back of one paper heart, lay your thread down the middle, and sandwich another heart on top. Repeat until your thread is full, then hang! Mine have replaced the snowflakes above my bed and are giving the room an extra splash of colour. Ax