Waiting for a white Christmas? Yep me too. Apparently bits of the UK have snow at the moment, but there's a distinct lack of it here! The last couple of years we've had a lot of snow in my little bit of South London, but we haven't had a proper white Christmas, so instead I've resorted to a handmade snowstorm! I've made these garlands for the past few years and they're perfect for hanging in your windows at Christmastime. There are two different ways of creating a similar effect - simple and deluxe (although the deluxe version is only slightly more complex! haha).
Simple budget garland::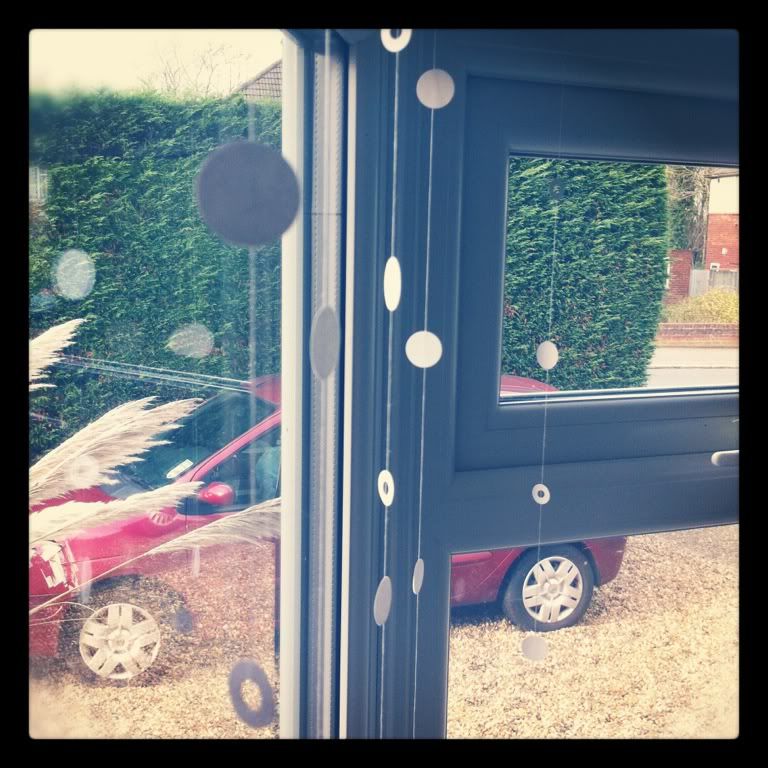 These have hung in my living room window for the past three Christmases and they're super quick to make.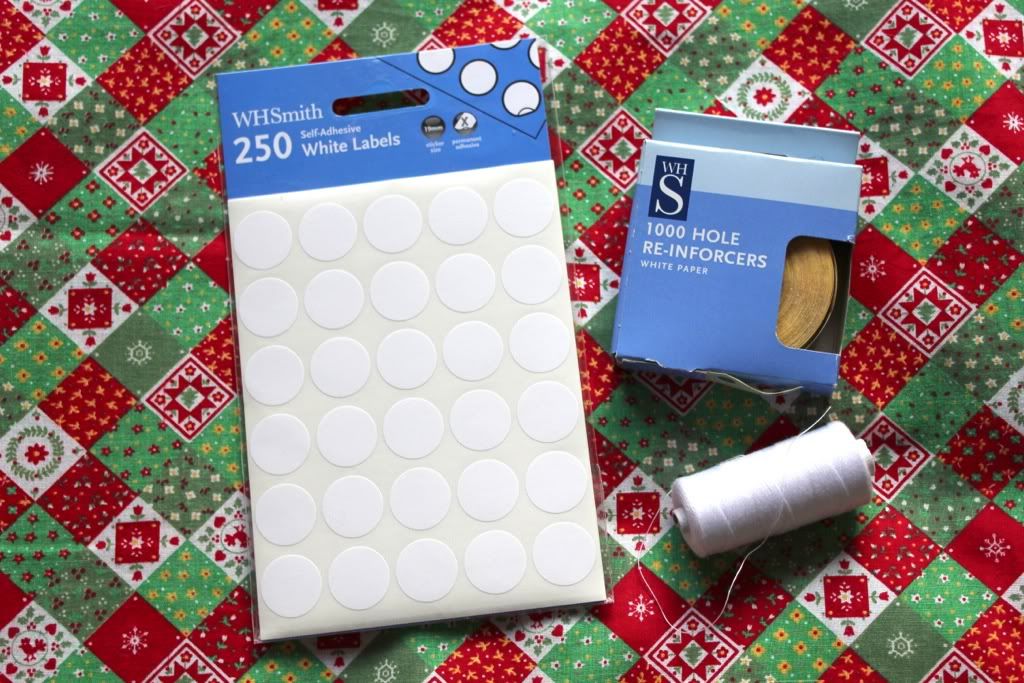 You will need: White cotton/sewing thread, Scissors, Self-adhesive white sticky labels (the circular kind), and white paper Hole Re-Inforcers (you can pick these up at all good stationers, I got mine from WHSmiths).
To make your garland, measure your thread to the length of your window, and stick labels down the length of cotton, one either side so you're sandwiching your thread in between the labels. Add some different sizes labels, or some hole re-enforcers to spice things up a little, then tape to your window frame! The more the merrier :) Tip: don't get too regimented with your labels, snow storms are not orderly - alternate the spaces between each 'snowflake' for each garland you make.
Deluxe garland::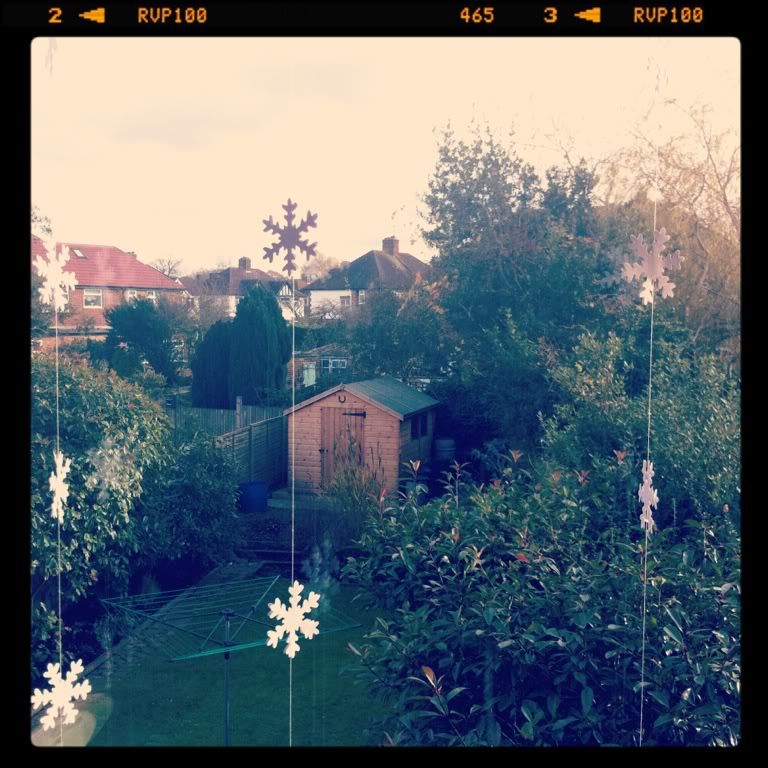 I made these for the first time this year, to hang in a little 'grotto' we put together at work, and they're a fabulous way to elaborate on your simple label-garland.
You will need: Snowflake craft punch (I picked mine up from my workplace, Hobbycraft), cotton sewing thread (you could use nylon or fishing line if you want it to be super invisible), double sided tape, sheets of card (as plain or pretty as you like).
It's exactly the same principle as the previous garland, measuring your thread to your window and sandwiching your cotton between flakes.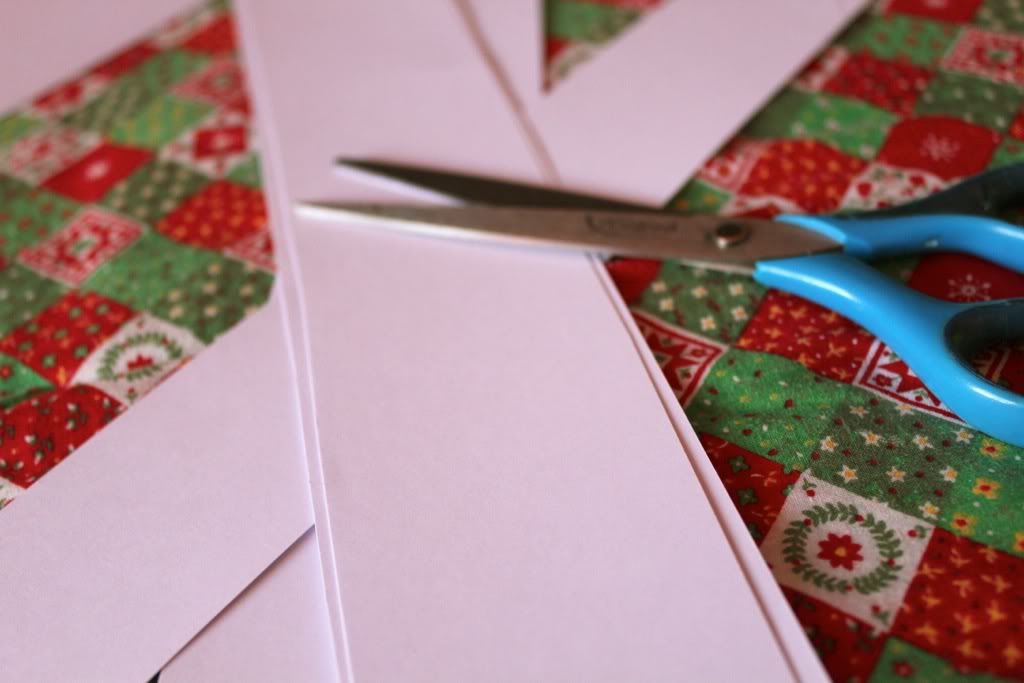 Cut your card into strips - this way you can get the most snowflakes from your sheets.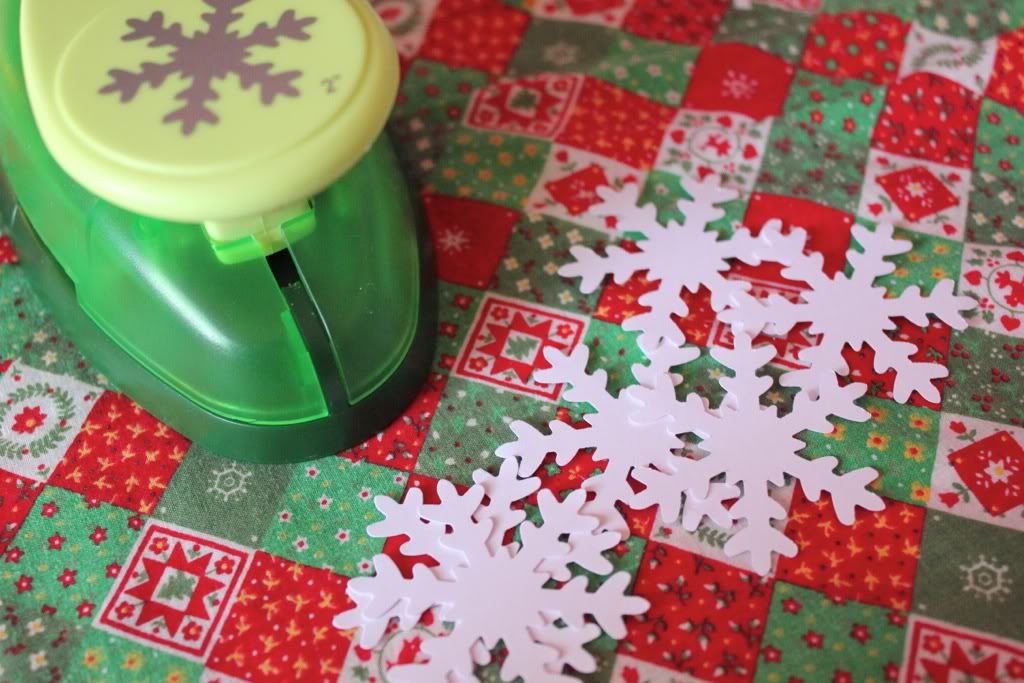 Using your craft punch, cut lots of snowflake shapes from your card (it's the shapes you want, rather than the holes).
Add a little square of double sided tape to your snowflake, peel off the backing, stick to your cotton and finish off the sandwich with another card snowflake. Why not get punches in a variety of sizes, or use sparkly card?
These will be going on all the windows in my house this year - much to the delights of the cats, who like to play with them! Haha.
I hope you're having a good start to the week, I'm off to work - we've got our work's Christmas celebration tonight, which should be fun! Christmas really is coming up fast! Axx