Don't get me wrong, I love technology, I'm a little bit of an apple snob once a mac never go back, but I do find I can lose hours and hours from my life to the internet, I can look back on days and think "What did I actually do today?" Which is pretty ridiculous to be honest. Hence my 45 minute computer allowance for part of my 40-Day Lent challenge. It reminds me of when I was younger, in the days of dial-up internet and was limited to half an hour's internet time (after 6.00pm only of course!).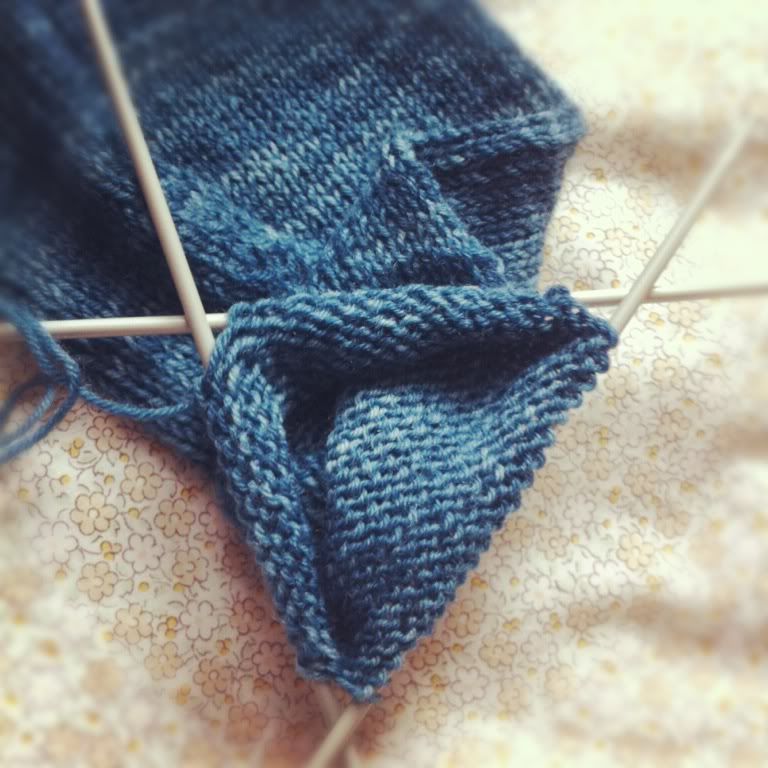 As I gave up my macbook for Lent last year, I had an idea of how it was going to be this year, but I forgot how quiet it is! I rely on my iMac for music, audiobooks and the radio, or putting a dvd on in the background while I'm working. I've been listening to CD's on my old CD/Cassette player quite a bit! I've been spending my time knitting, baking, making, writing and cooking. It's nice to be able to look back at the day and see actual things that I've made, rather than just files I've created, or things I've posted on twitter! A♥
images are of this week's knitting projects, learning a new stitch, and finishing up a sock.