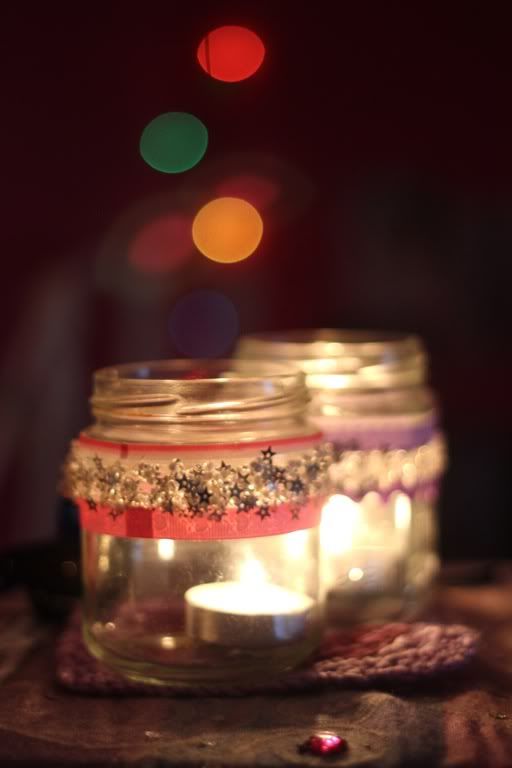 Super-cute, super simple sparkly tea light votives, these look great on window sills and would make sweet little gifts for Mother's Day.
You Will Need:
Beads
- transparent seed beads work best. I've also used some little silver star sequins too.
Strong glue
- Bostik All Purpose is my go-to glue - strong, sticky, dries clear and quick.
Jam Jars.
Self adhesive ribbon
- you could use double sided tape and normal ribbon instead.
You'll also need a pair of scissors to cut the ribbon to the correct length, and it helps to have a tray / sheet of paper, so you don't beads and glue everywhere!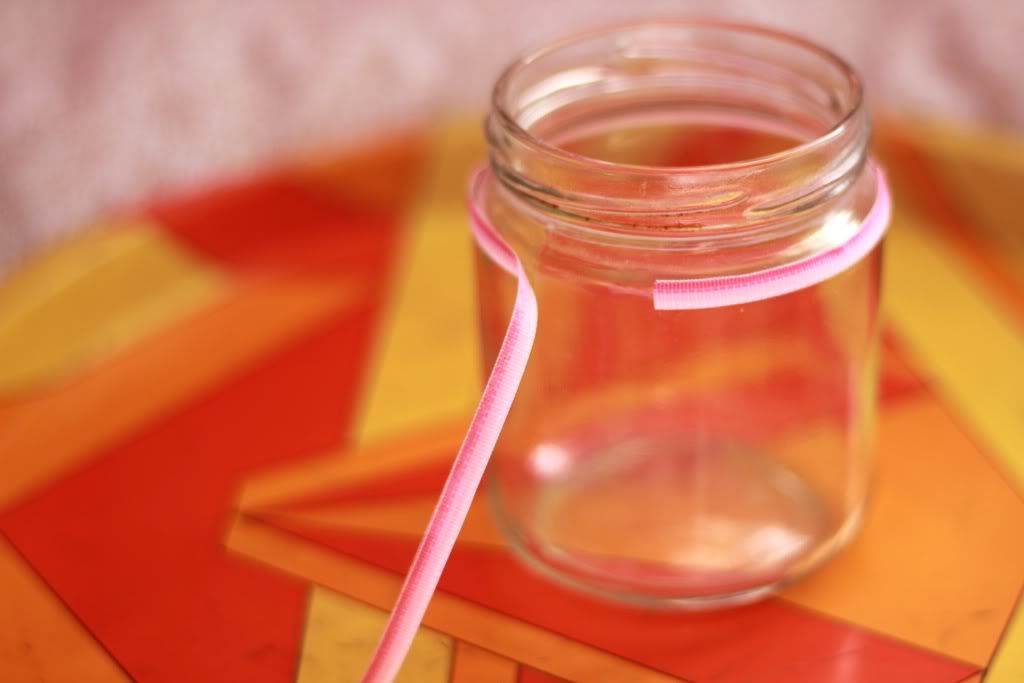 Stick your ribbon around the top of your jam jar - just under where the lid would sit. Trim so it overlaps ever so slightly - to prevent gaps.
Stick your second piece of ribbon a centimetre or two beneath the first. The band of glass in between the ribbon will be covered with beads.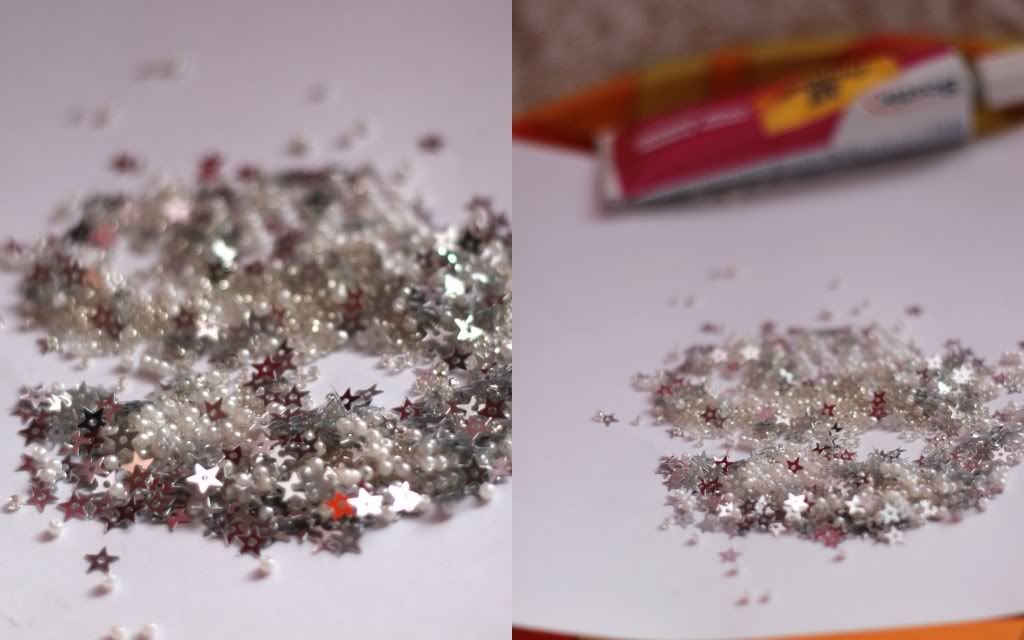 Mix your chosen beads and sequins together - you'll need quite a few to get a good coating on your jam jar.
Cover the glass band between the ribbons with glue - I did half at a time, to stop the glue going everywhere!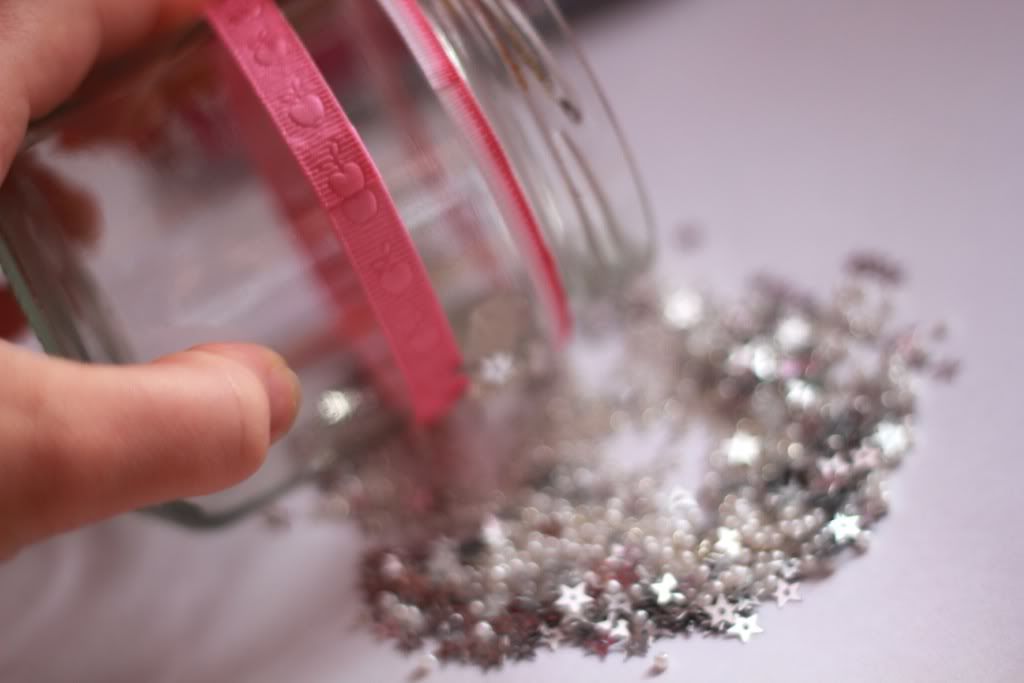 Roll your jam-jar in the beads!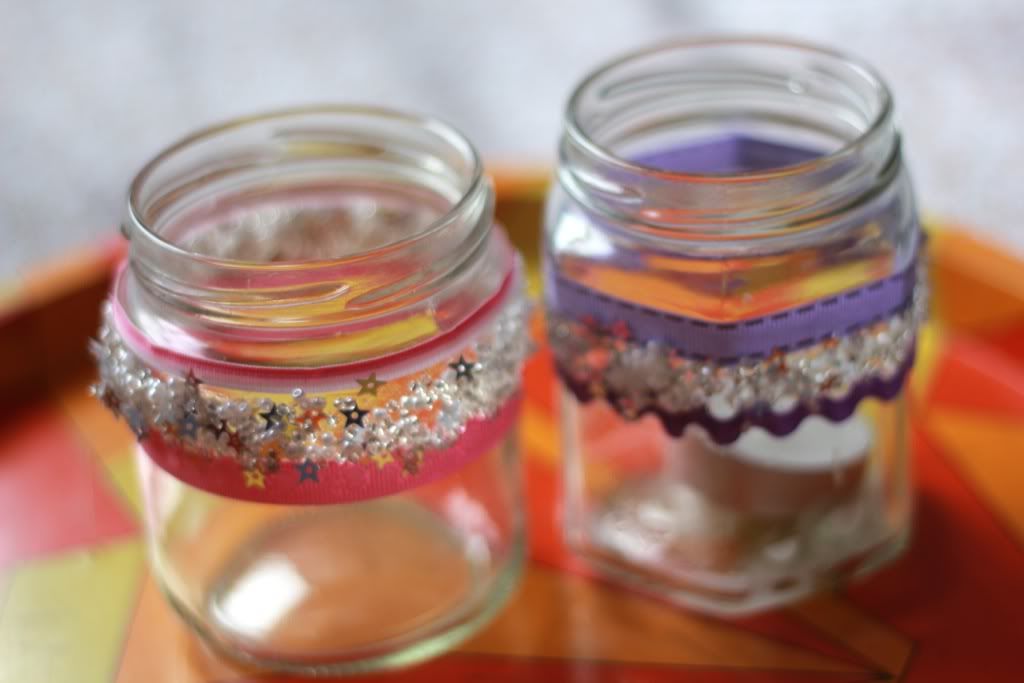 Done! It's that simple, just add a tea light and wait for it to get dark!
Tip:
hexagonal jam jars work particularly well, they refract the light gloriously!
♥ A