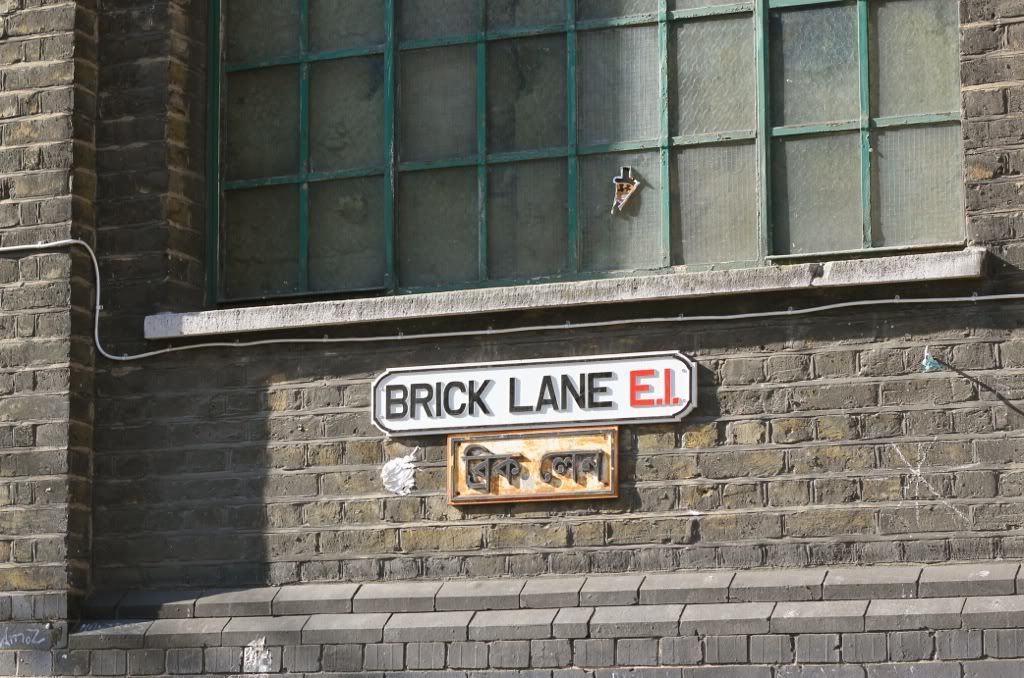 On Sunday my parents and I went on a little outing to Brick Lane to browse the markets and go to to Spitalfields Market.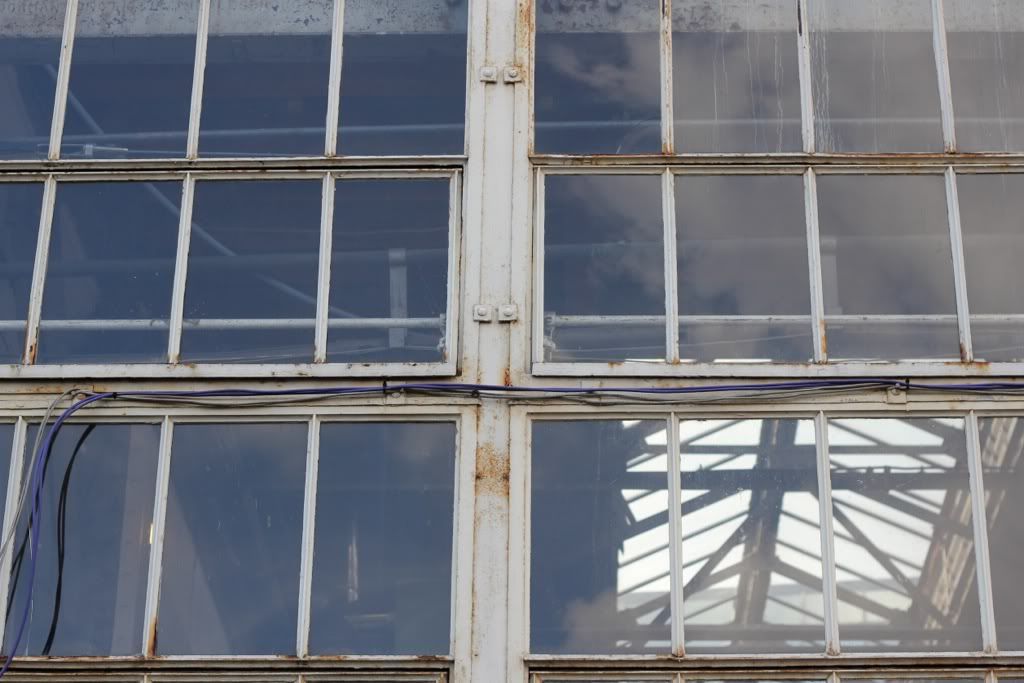 If you haven't been to Brick Lane, I recommend it, especially on a Sunday, there's so much to look at, so many colours and some very tasty food too ;) It's one of my favourite parts of town.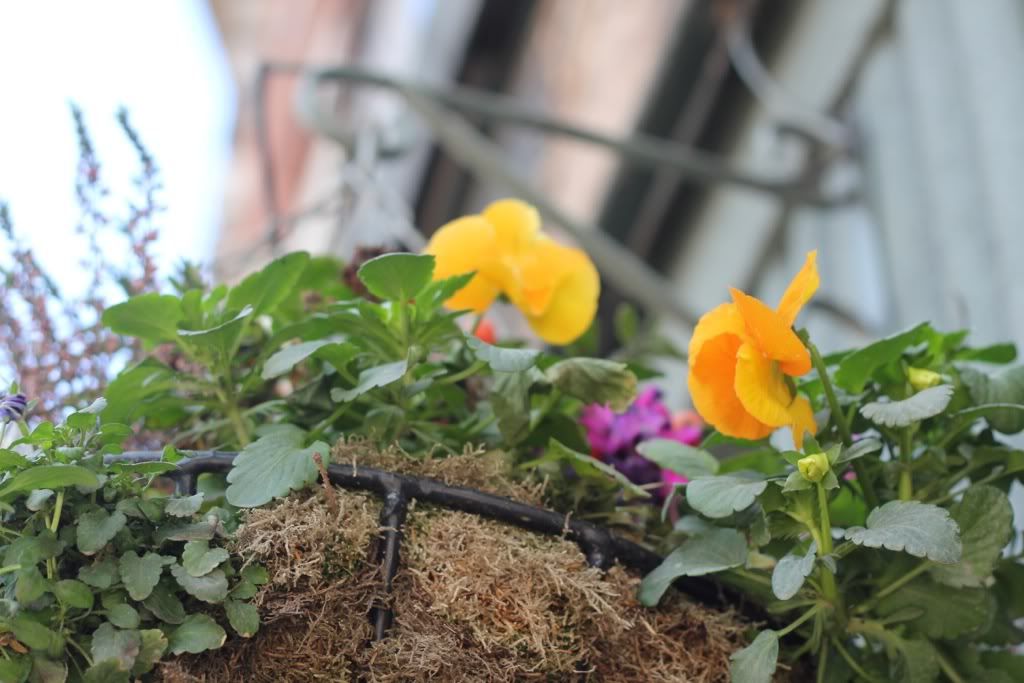 We ate lovely food outside in the sun - it was such a beautiful day!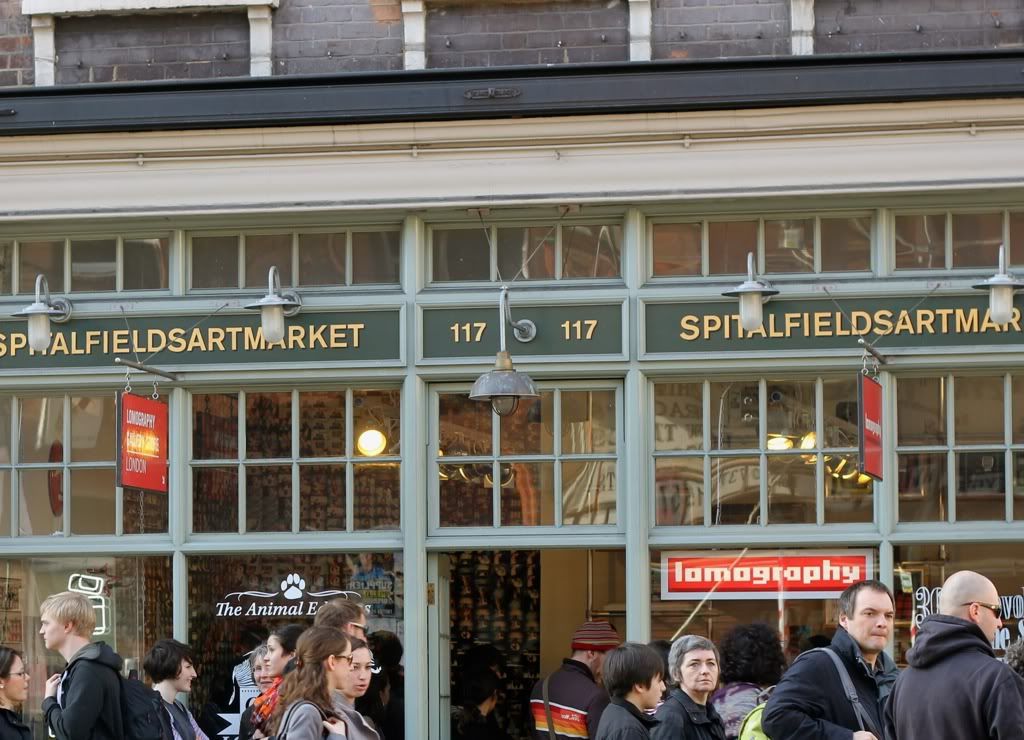 Alas, I didn't actually buy anything here, but it was so nice to window shop and dream of the pretty little cameras I shall buy in the future!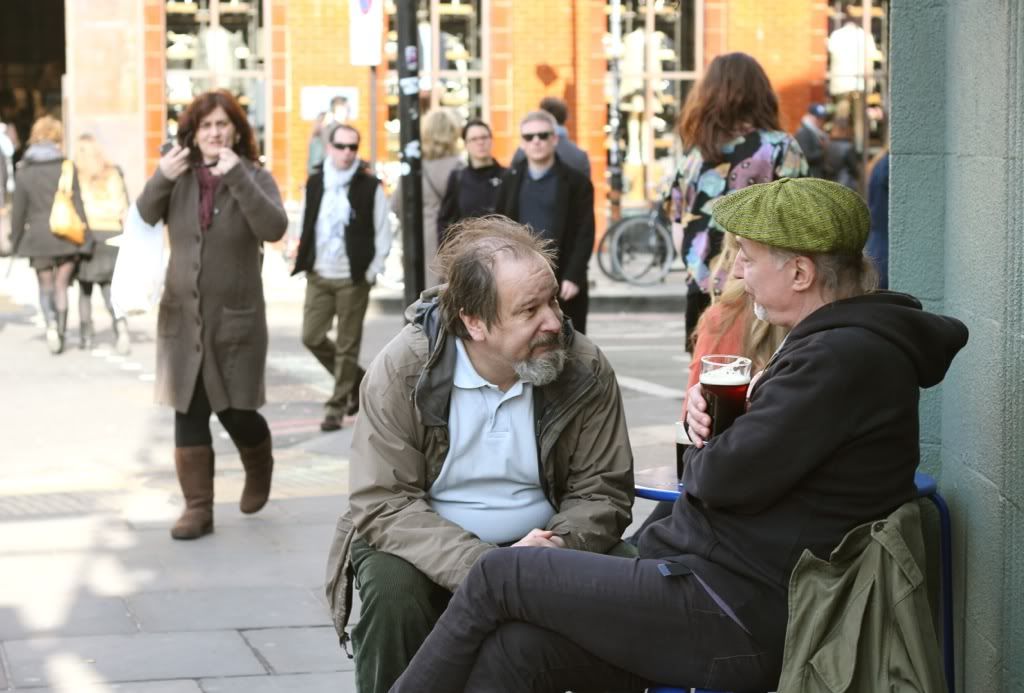 I'm looking forward to Spring now, it's amazing how much better a bit of sunshine makes you feel.
A ♥