Christmas is a time for food (and lots of other things, but food is definitely up there!). You can't have Christmas without mince pies. Now, I don't like supermarket mince pies (too much mince, tasteless pastry), but homemade pies are my favourite. This recipe makes about 32 pies.
To make the pies, you will need:
- 450 grams of plain flour
- 100 grams of caster sugar
- 270 grams of butter
- 50 grams of ground almonds
- 2 eggs
- a 450 grams of mincemeat
- a teaspoon of mixed spice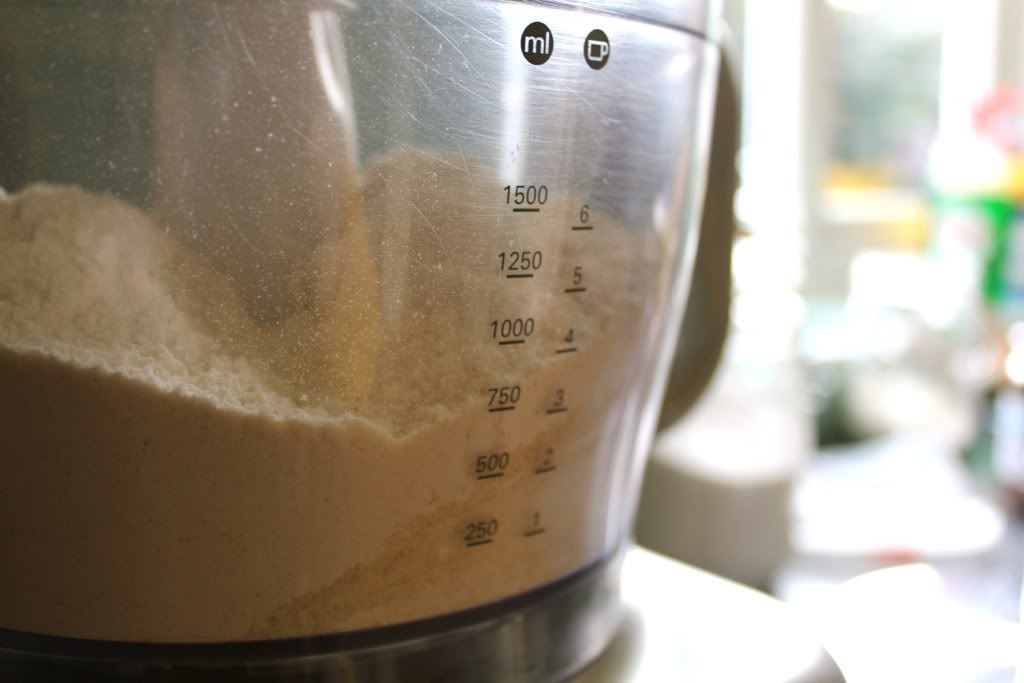 Put your flour, sugar, mixed spice, ground almonds in a food processor (I only ever use my food processor when I'm making pastry, out of pure laziness).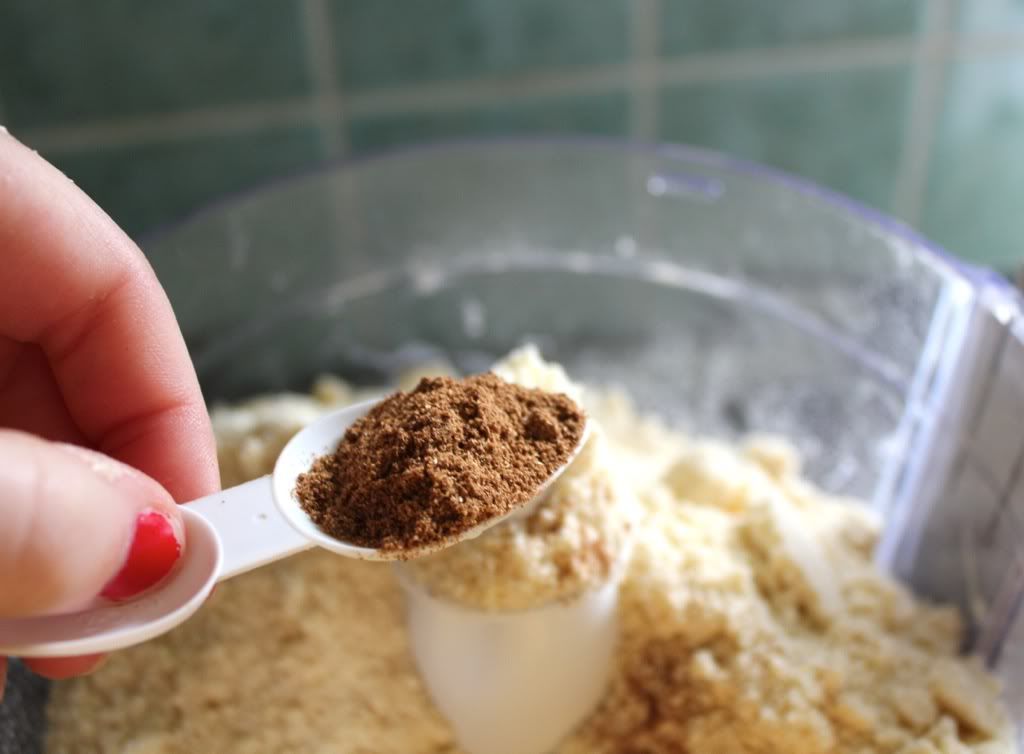 Cut your butter into cubes and add it to the mixer.
Whizz into crumbs.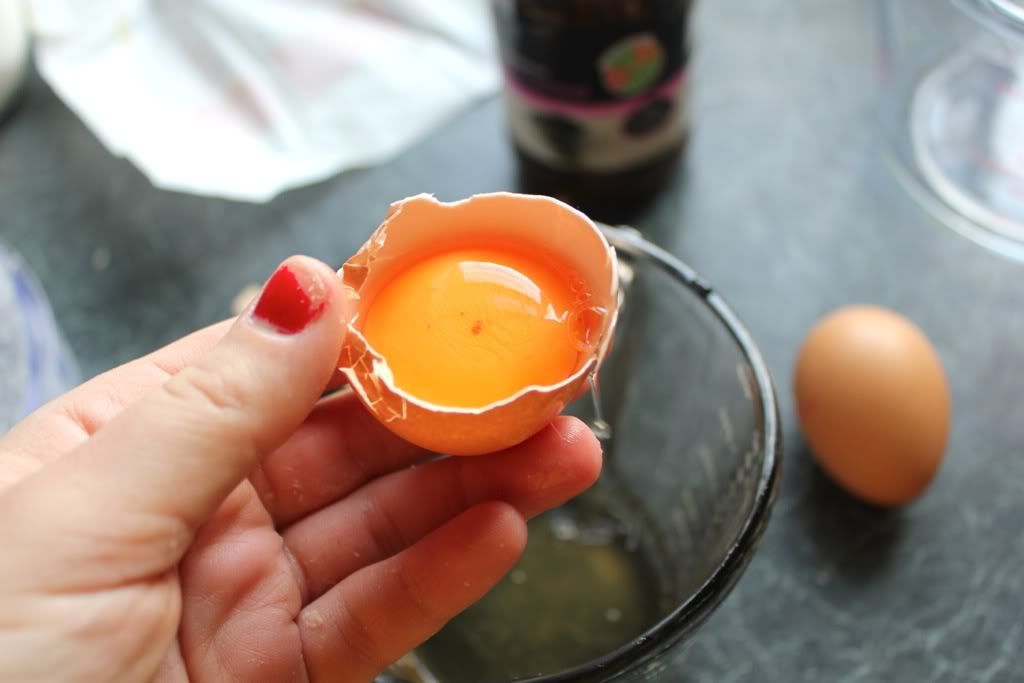 Add your eggs - you only need the yolks to make the pastry, leave the whites to one side.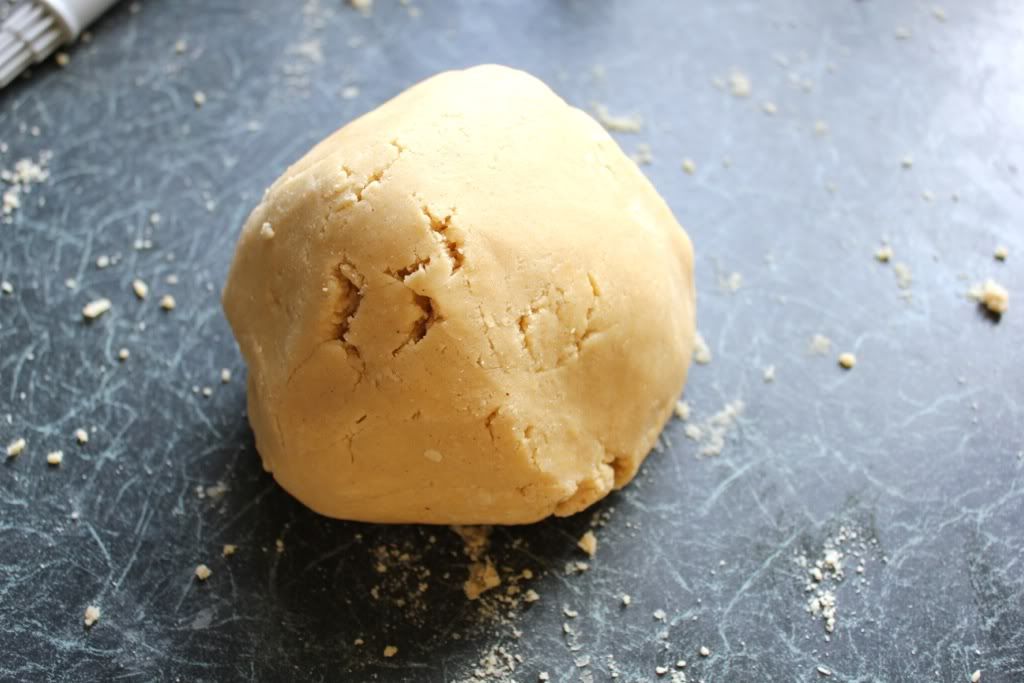 Add a tablespoon of cold water. Whizz until your mixture reaches a doughy consistency - knead it until it looks like pastry ;)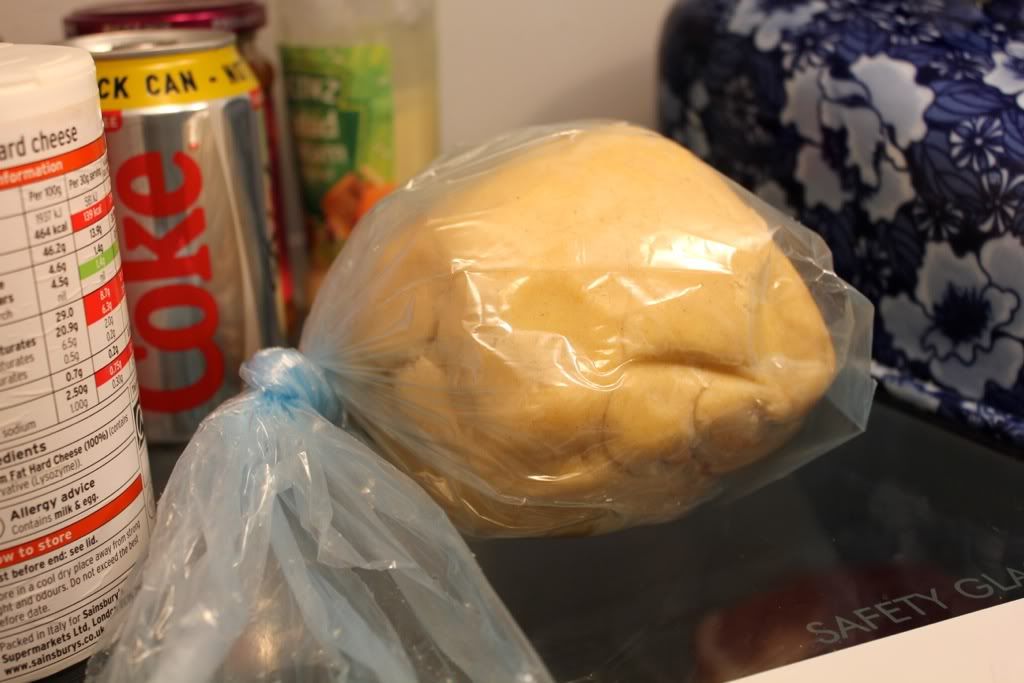 Wrap it in cling film / pop it in a freezer bag, and put it in the fridge to chill for 30 minutes.
To finish off your pies, (in addition to the previous ingredients) you will need:
- A rolling pin
- muffin tins
- butter paper - to grease the tins
- pasty cutters
- star cutters (optional, I wanted to have star lids to my pies)
- pastry brush
- teaspoons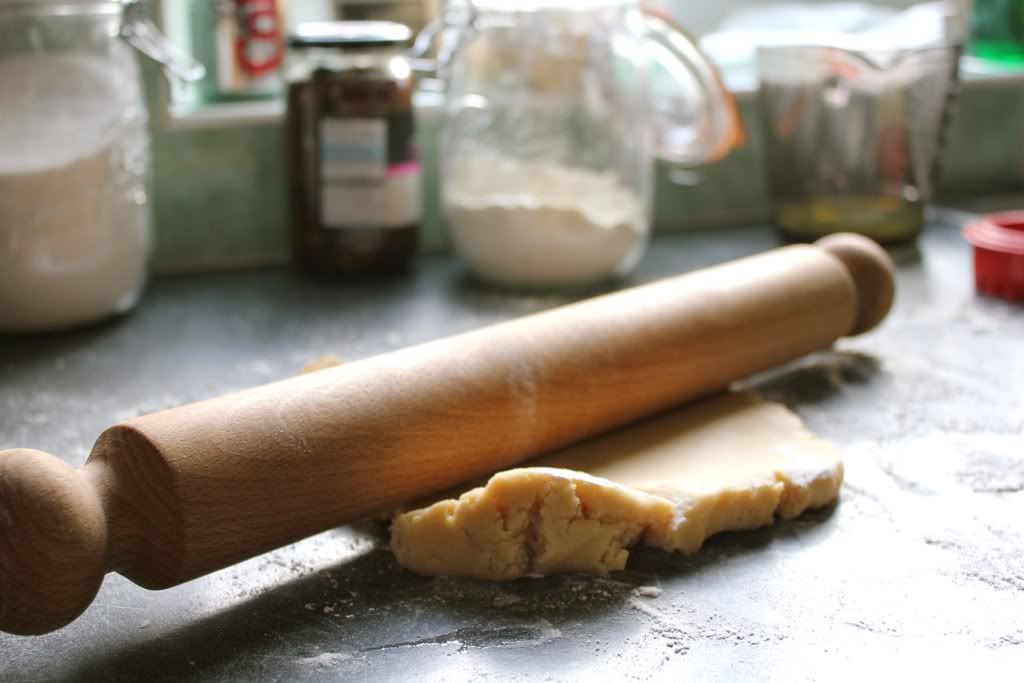 Preheat your oven to Gas Mark 6 and grease your tins. Flour your work surface and roll out your pastry (remember to leave some for lids).
Cut out your pie bases.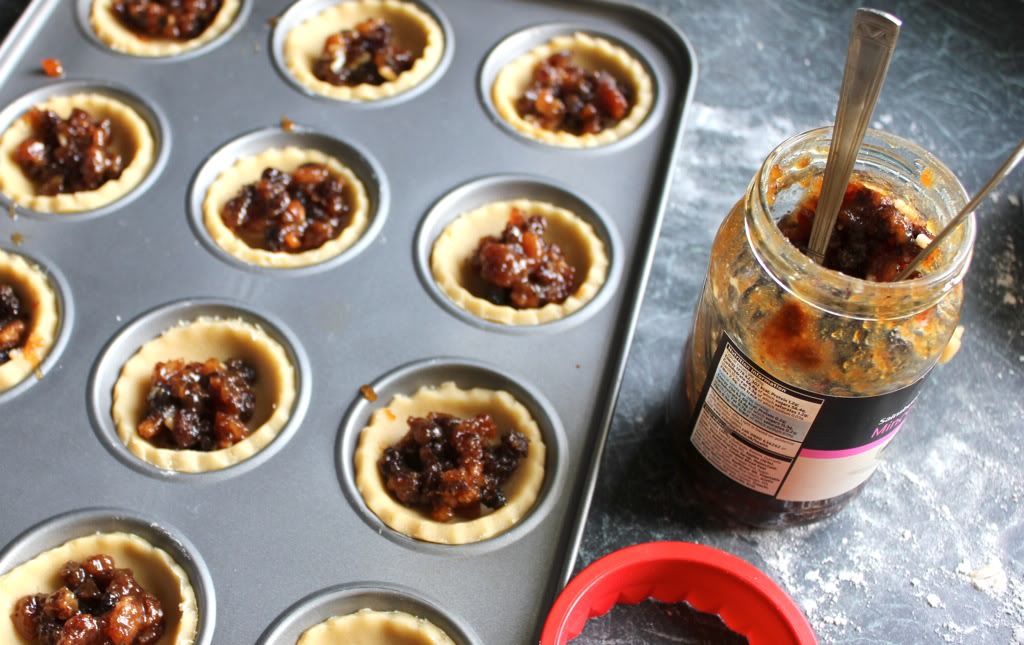 Add a heaped teaspoon of mincemeat to each. Using your leftover eggwhites, egg-wash the pies so that the lids stick.
Cut out your lids, I egg wash the back of these too, before sticking them on. Pop them in the oven for about 13 minutes.
Voila, mince pies! Ultra tasty :) Try adding orange zest instead of mixed spice to your pastry, or if you don't like mince pies, use jam and make jam tarts instead! (I may or may not have used some leftover pastry to make jam tarts... mmmm). Enjoy! Ax