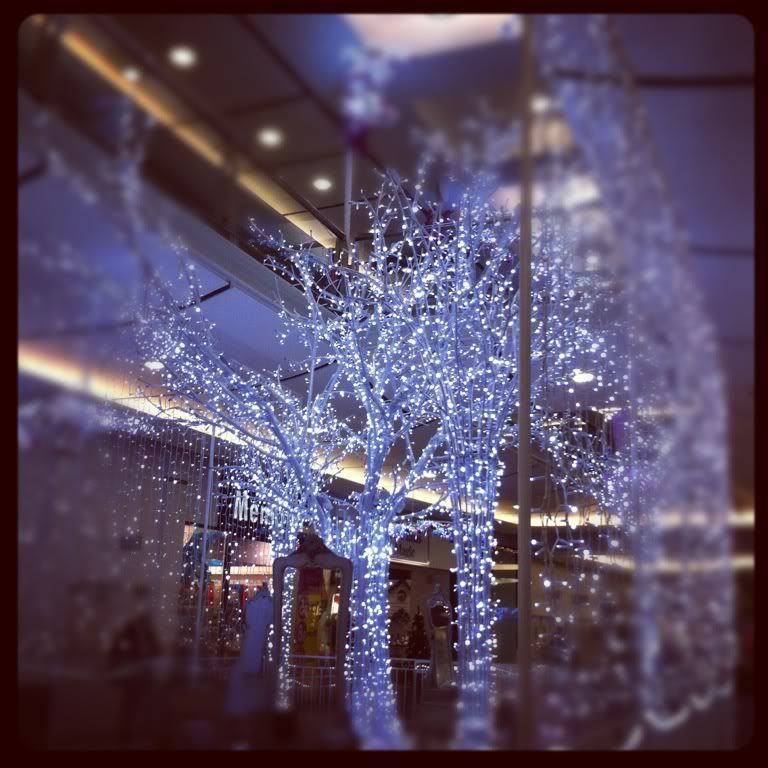 This is a picture from one of several trips into town this week, I was very pleased to see that town's got it's Christmas on! I am getting almost unbearable Christmas-wise, my mother is trying (and failing, I should note) to drown out my Christmas music. She's claiming it's too early, but there's only a month to go! I made a big dent in my Christmas shopping this week - thanks to the lovely Sarah's moral support - but unfortunately, my to-do list is growing my the minute. I've made a list that would take a sensible person a fortnight, but I've given myself until Sunday night to finish everything (as I have a whole lot more to do when this first wave of things has been checked off). I am going to start rationing the amount of sleep I get... is that weird?! Possibly.
However, today has been rather productive! I've done some wrapping, some knitting, finished making another Christmas gift, and made a rather festive Christmas decoration (I'll share it as soon as the calendar flicks over, promise).
Sorry it's been rather quiet here this week, blame the aforementioned to do list, and various other things getting in the way! I'm trying to get on track for next month! Are you excited for Christmas yet?! Have you too got a massive list of things to get done? Feeling your pain! Axo.