New hair! I spent 4.5hrs in the hairdressers yesterday, to get rid of the blonde (I read half a book and did some knitting, it wasn't so much of a hardship really!). Red is much more autumnal, right? Plus between you and me, the bleach was killing it :(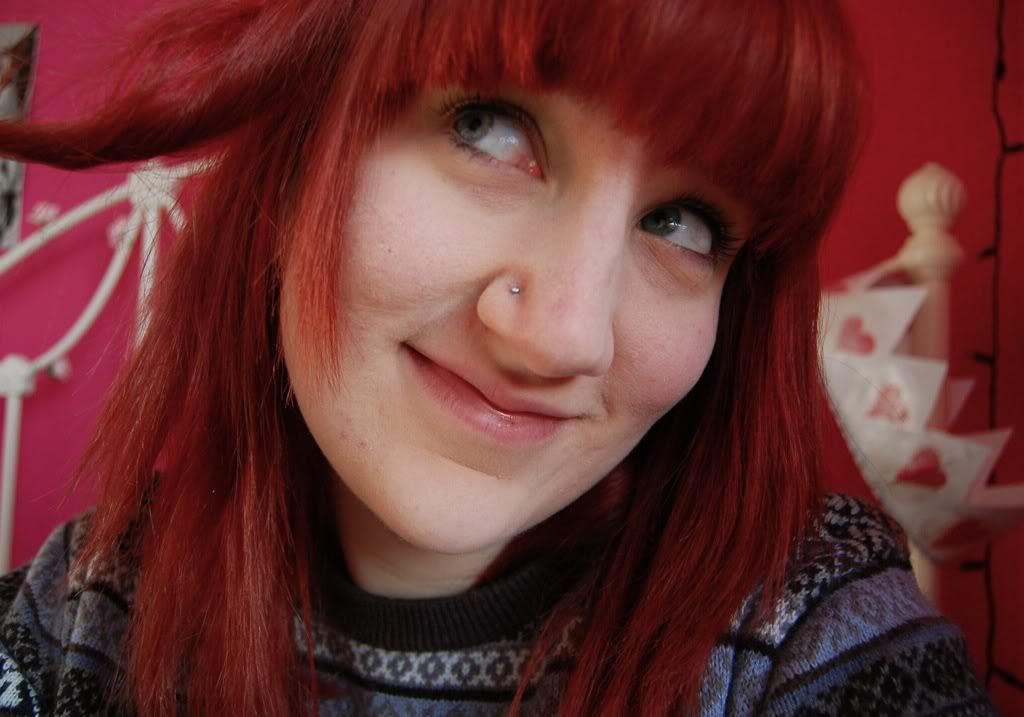 This one really makes me smile. I think it could be the fact you can see my paper crown, fairy lights and paper roses in the background… or maybe just my dorky expression!
Fun fun fun. This does mean I'm going to have to avoid swimming for a while, because we all know red fades like nobody's business! Maybe I'll spike my shampoo with some red dye?
Hope you have a lovely Friday! Hugs. Ax