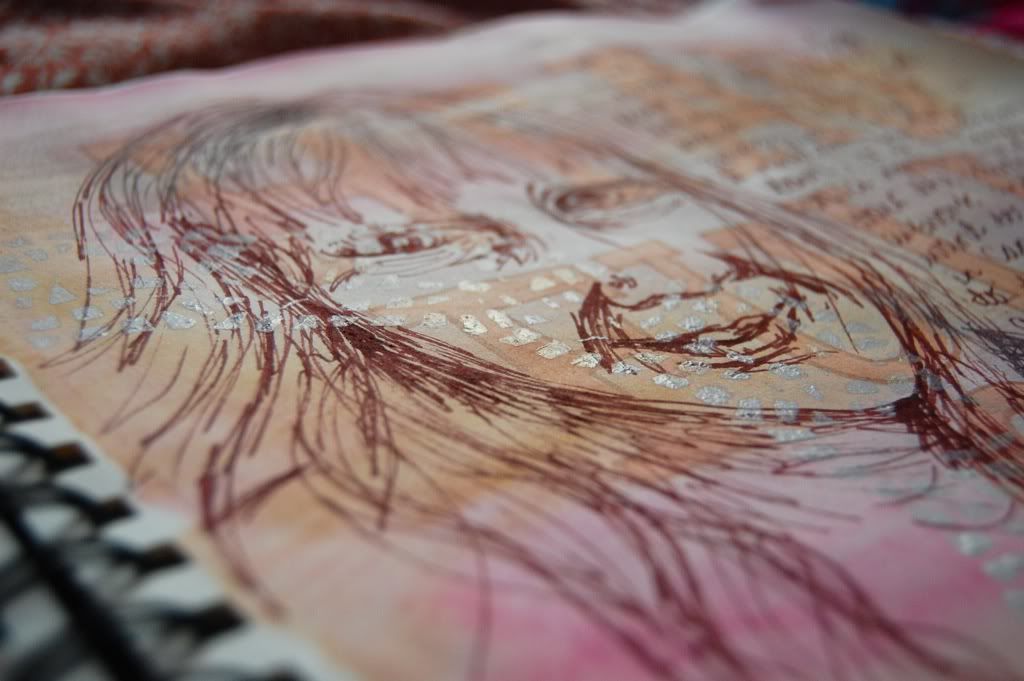 A just-for-fun sketchbook page.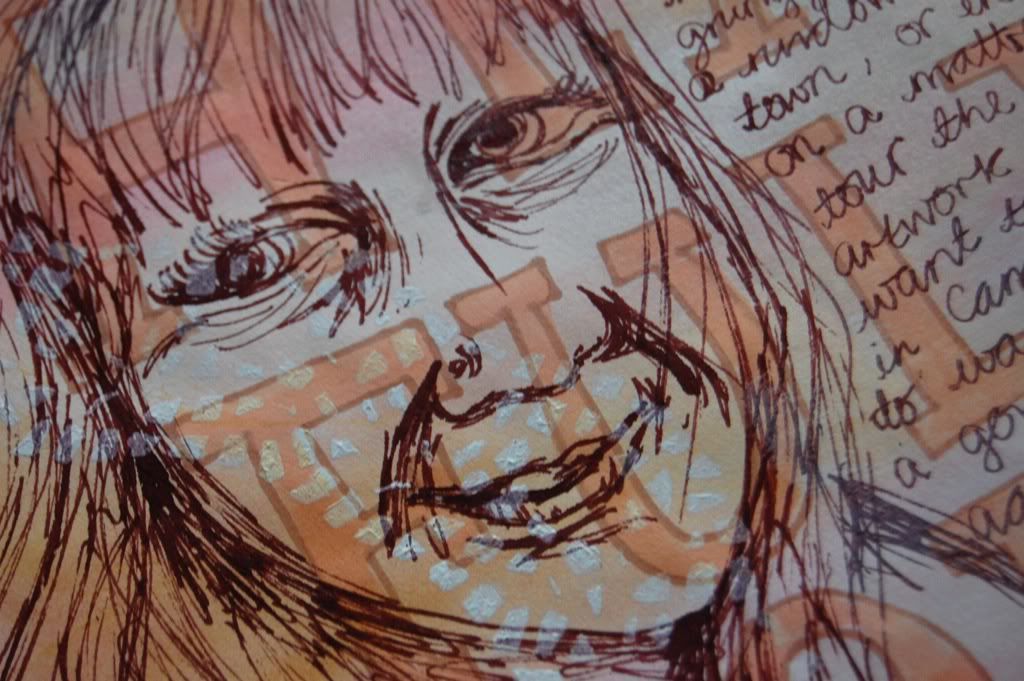 This page is inspired by something I wrote a long time ago, entitled In Ten Years Time. It was interesting to go back and read what I'd written about my future.
I used watercolours, promarker pens, my beloved brown ink cartridge-fountain-pen, white acrylic and a stencil/doily to make this page. You can never cram too much media into a project!
Have a lovely Sunday! I'm going to go blackberrying with my lovely Mum and then make lots of (hopefully) pretty art! Don't forget to check back tomorrow for my September edition of Moodboard Monday! Love Ax