So, here it is, my updated Moodboard Monday. As I said a couple of weeks back, instead of being a weekly feature of just-for-fun collages, it's now a monthly feature chronicling my inspiration. I am really pleased with how these turned out (if I do say so myself! haha), I think my love of mixed media shines through!
Needless to say, this month was all about browns and yellows and creams. To be honest, you can't go wrong with these colour combinations in my opinion, and they're my outfit colours of choice, especially in Autumn (which it so nearly is!).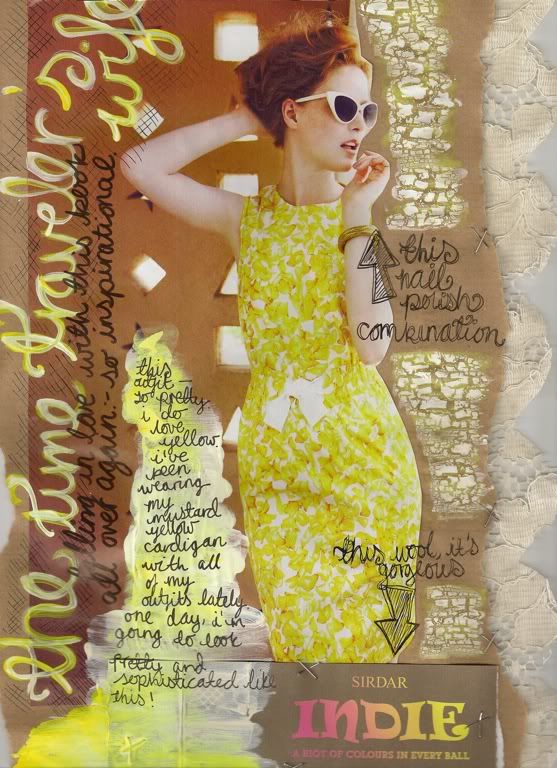 Two things I cannot get enough of: Staples (they're the new glue, I tell you!) and the white and yellow crackle nailpolish combination

(seen above, painted on the right hand side),

have also been seriously overused by me this month. I used Instant Nail Effects White Frost by Barry M and a little pot of Claire's Accessories yellow - my favourite nails in a long time.
Sirdar Indie wool has also been floatin' my boat, the colours are fabulous - "A Riot Of Colours In Every Ball" is no lie. I used it to make this hat, and two others like it! I am seeing a cardigan knitted from this, in the not-too-distant-future, as soon as I've learnt how to knit them! haha.
I've had a huge passion for lace this month, it's featured in a lot of my journal pages and scrapbook layouts - it gives things such a classic feel and a fabulous texture if painted over.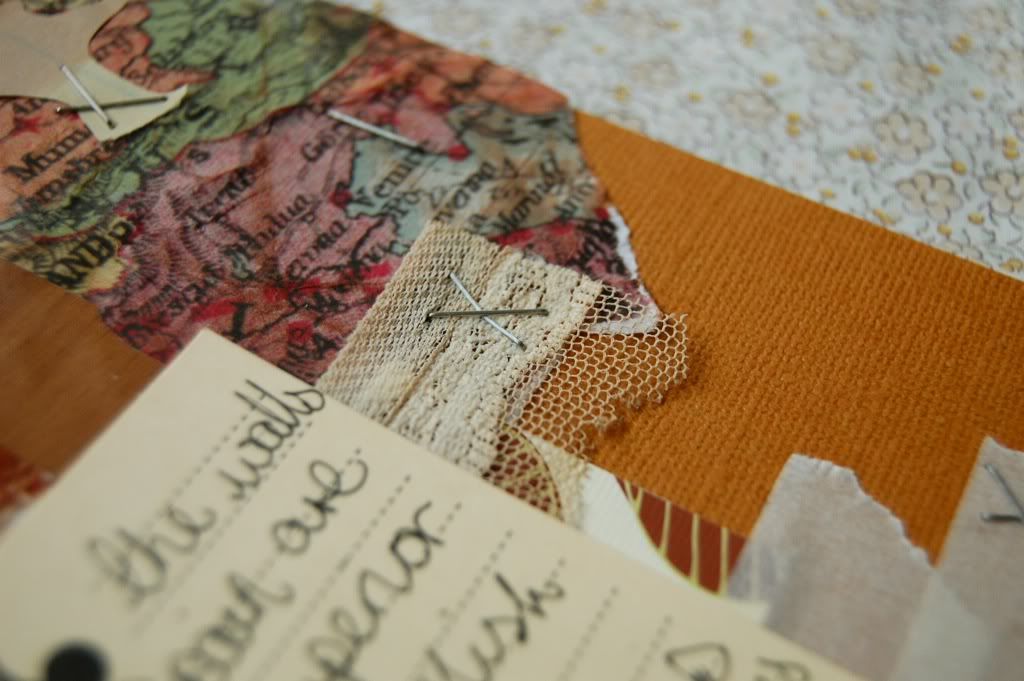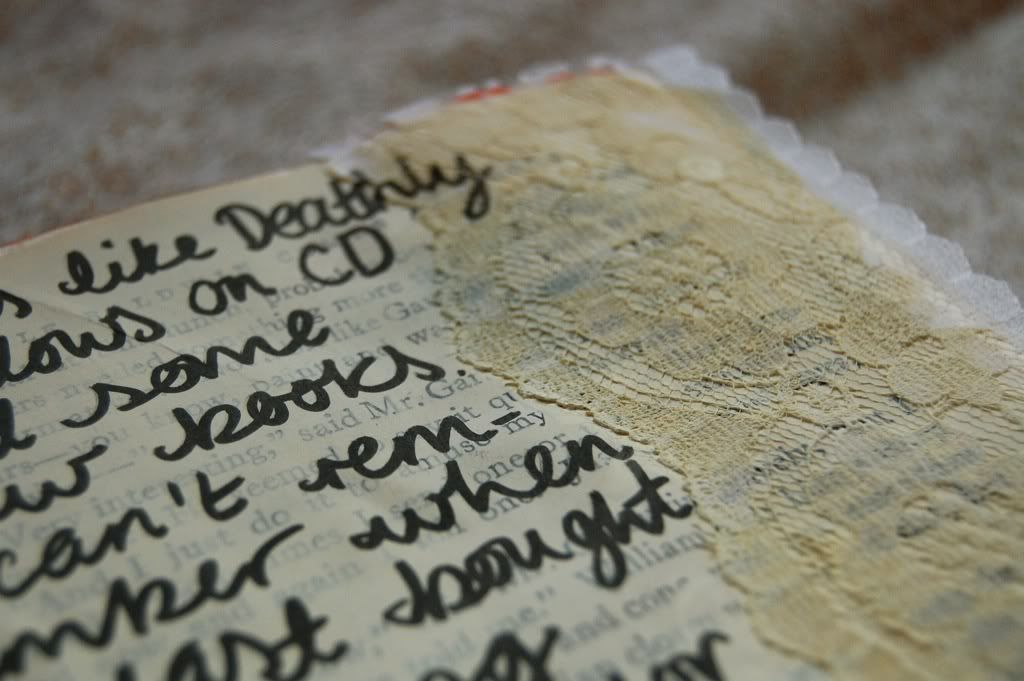 As well as lace, I've been using a lot of squared and lined paper, masking tape and brown packing paper this month - they're perfect with the autumnal colour scheme, and really compliment all the lace - I want to get some old school exercise books to work in!
35mm film has been pretty exciting this month too - I got a whole chunk of Spain photos back (I still have around 40 to share…) and was inspired to get a little snap happy! I posted four films over the weekend, so should get them back in a week or so.
So there you have it - my August inspirations! Next month I'm going to try to use a little more colour - I've used so many neutrals this month, I'm nearly out of cream paint!
Here's to a productive and inspired week! Ax.