Today has been full of last minute rushing! I've been working hard to finish my knitting project (so I can start a new one when I arrive in Majorca!), finishing a few moodboards, lining up blog posts, and oh, packing. We leave for the airport at 5am tomorrow so things will be a little quieter than usual over the next couple of weeks - although I do have a few posts lined up :)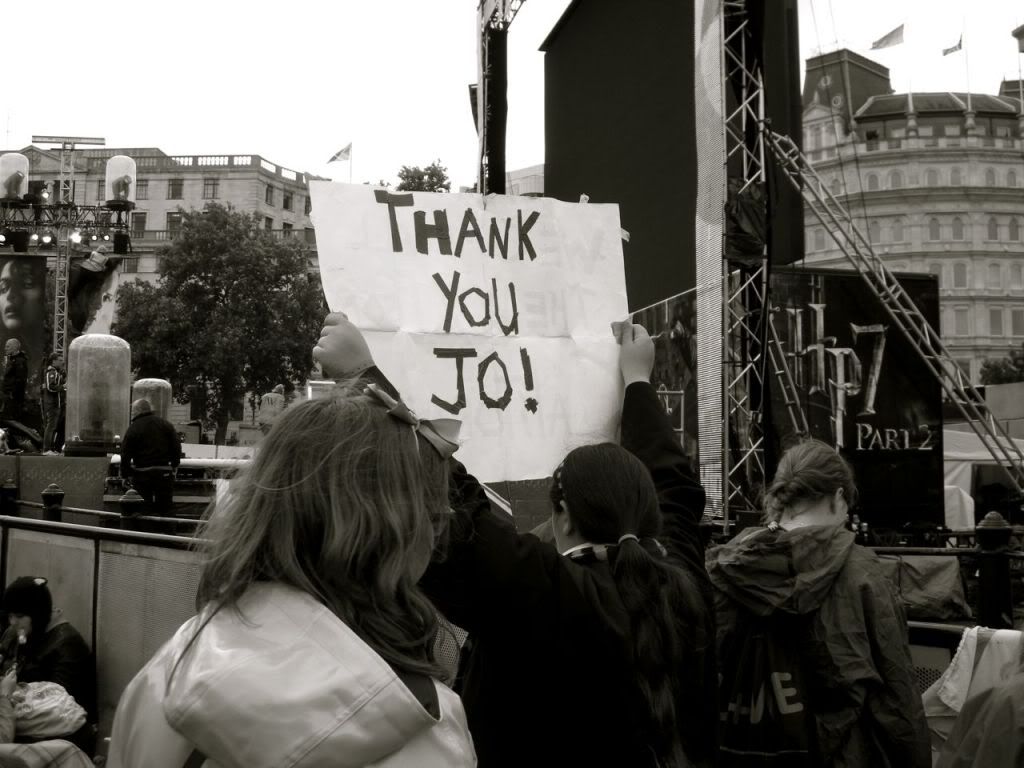 On another note, I've finally dried out from my Hallows pt. 2 premiere pilgrimage! In case you didn't know, on July 7th, Harry Potter and the Deathly Hallows pt. 2 premiered in London's Trafalgar Square! We camped out for two nights and three days to be there and it was amazing, very wet, but very, very worthwhile! Could've done without the torrential downpours, but you win some, you lose some! I met some truly lovely people, and the red carpet event itself was fabulous! The sun came out and we were very close to the barriers. The cherry on the cake was some of my very favourite actors (minus the lovely Alan Rickman and Helena Bonham Carter) signed my copy of Deathly Hallows, which rounded it all off wonderfully! I don't have very many photos (was too busy trying to keep dry!)
Here's a couple of very dorky pictures of me and my banner - please excuse the insanity, it'd been a very long few days! But this gives you a feel to what it was like in our little refugee camp in Trafalgar Square!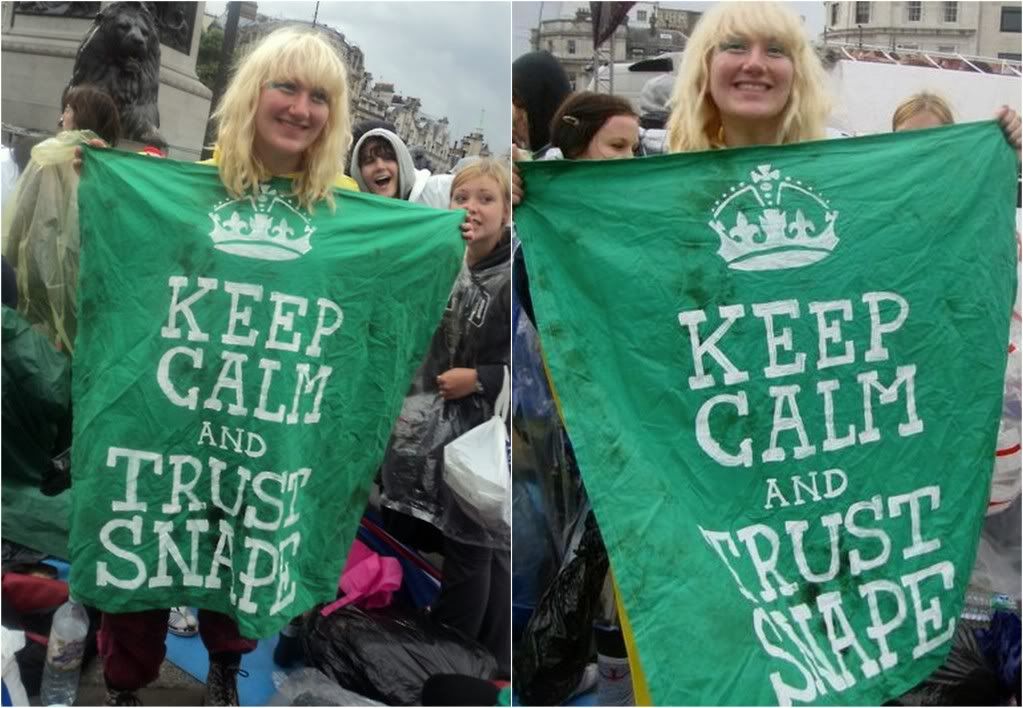 See what I mean?! This was Thursday - at this point I'd had about 2hrs sleep, and eaten nothing but sugary food for two days! I'm really glad I went, but also quite glad I don't have to do it again! I slept for pretty much all of Friday! Haha.
Anyway, now you've laughed at me and my ridiculousness, I'm off to finishing cramming things into my suitcase! See you in the not too distant future everyone! Ax.