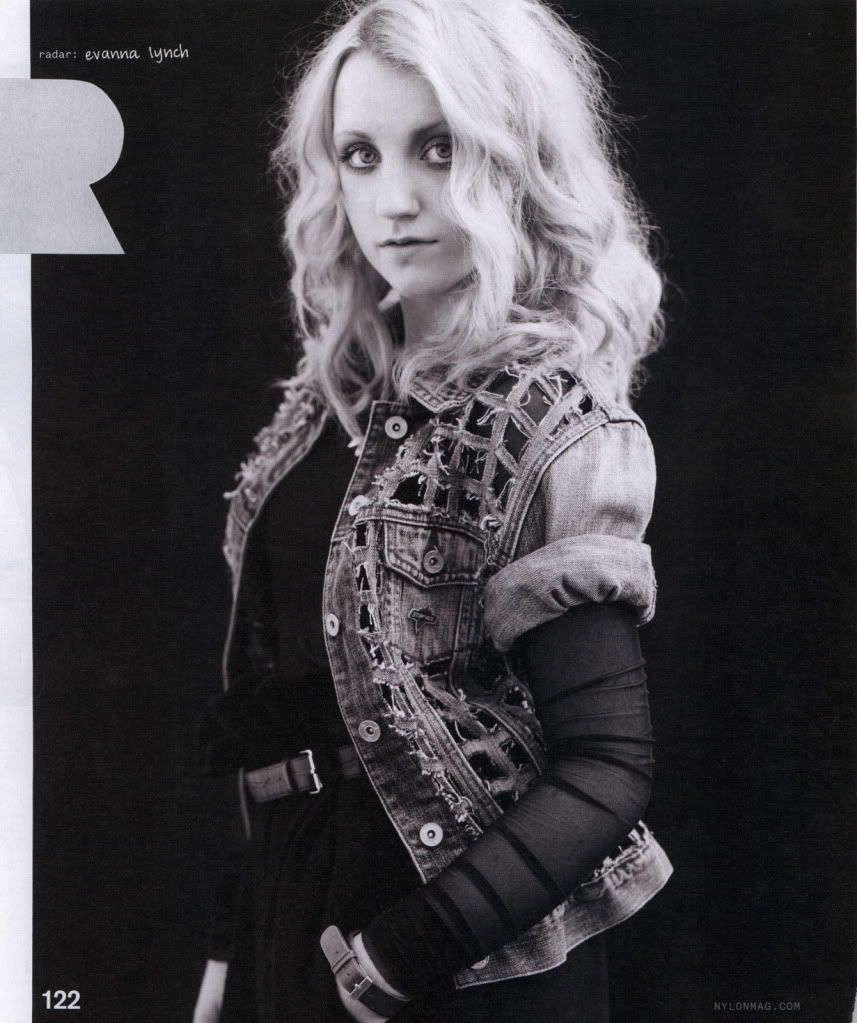 I don't know why it's taken me until now to realise what a style queen Evanna Lynch is! I am seriously envious of her Luna Lovegood long blonde hair - it's making me want to rush out and buy a long blonde wig (as my own bleach fried locks will never grow that long!), and her all round whimsical personality. It is official, I have a Hero Crush* on her.
*Let me explain Hero Crushes, for those not in the know (aka. everyone not living in my head). It's a pretty simple concept - a person whom, instead of fancying-the-pants-of**, I am generally in awe of, someone I aspire to be like. They usually get a place in my inspiration journal, but in this case, Evanna makes the Hero Crush wall…
In defence of what is a particularly barren, and vaguely stalkery photograph - this piece of my wall is currently a work-in-progress! But look! Check out that hair! 100% fabulous.
So there you have it. Hero Crushes - totally not creepy at all…
**My Hero Crush on Helena Bonham Carter may or may not be an exception to this - but c'mon, she is amazing.