I'm a big Hunger Games fan - the first thing I noticed about the Catching Fire movie was Katniss' amazing one-armed cowl and I instantly knew I wanted to make one similar. I used
this pattern
combined with a couple of
modifications found on Ravelry
. Try and excuse my windswept hair ;)
The neck is woven - like that of the
actual garment in the film
, but the rest is knitted in Herringbone Stitch - it was the first time I've used the stitch and I love it, it's really simple yet looks effective.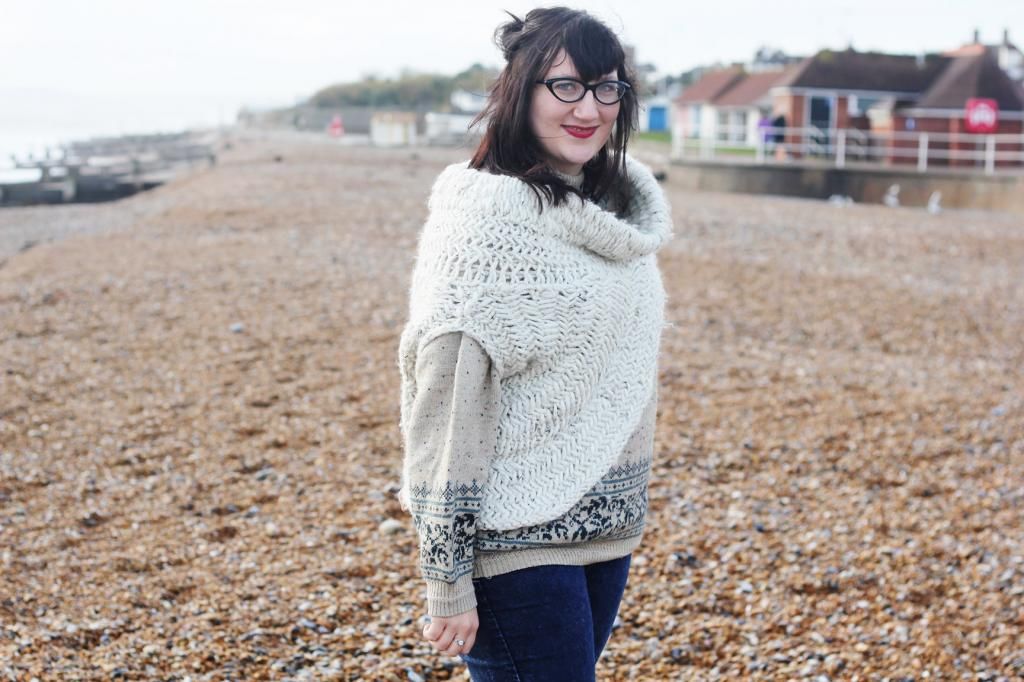 It's far too big - apart from the armhole, which is pretty snug, but it's great for wearing over jumpers, like this amazing secondhand one given to me for Christmas, both on the beach at my parents' or in my own freezing cold flat!
If you're interested in more details about this project - have a look at
my Ravelry page
- I've started using Ravelry properly in the last six months or so and it's so useful!
This is one of two projects I've finished over the Christmas break so far - yes, I have an essay to write, and a Christmas project to do, but a girl must prioritise! I'll share the other, a Christmas present for a friend, later this week.
A ♥