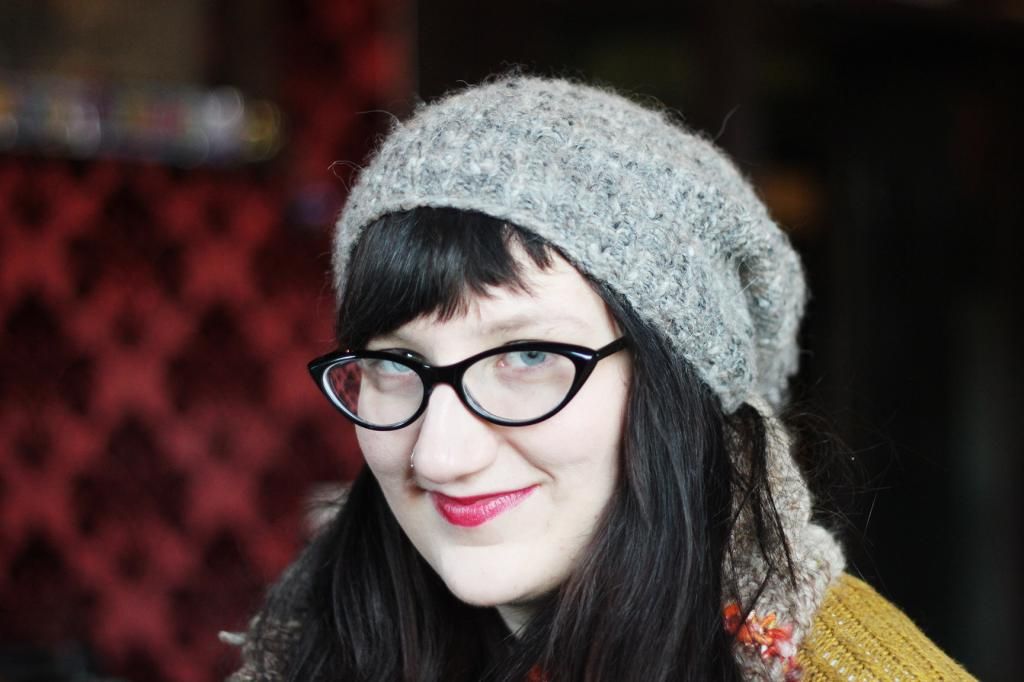 Firstly - I finished two of my biggest deadlines last week - I'm pretty surprised I survived to be honest, between you and me, there might have been a day where I was in the library until half past midnight. But it's done and I have a week left of term and two slightly lesser deadlines until a couple of weeks off (and an essay, but we're not talking about that right now).
Secondly - I remembered I haven't shared my first project knitted with my handspun yarn - even though I finished it about 6 weeks ago. I started
spinning my own yarn
back in September and goodness me, it's a learning curve. I'm improving, although I haven't had a chance to spin in weeks - thanks art school - so that's another reason why I'm looking forward to the holidays!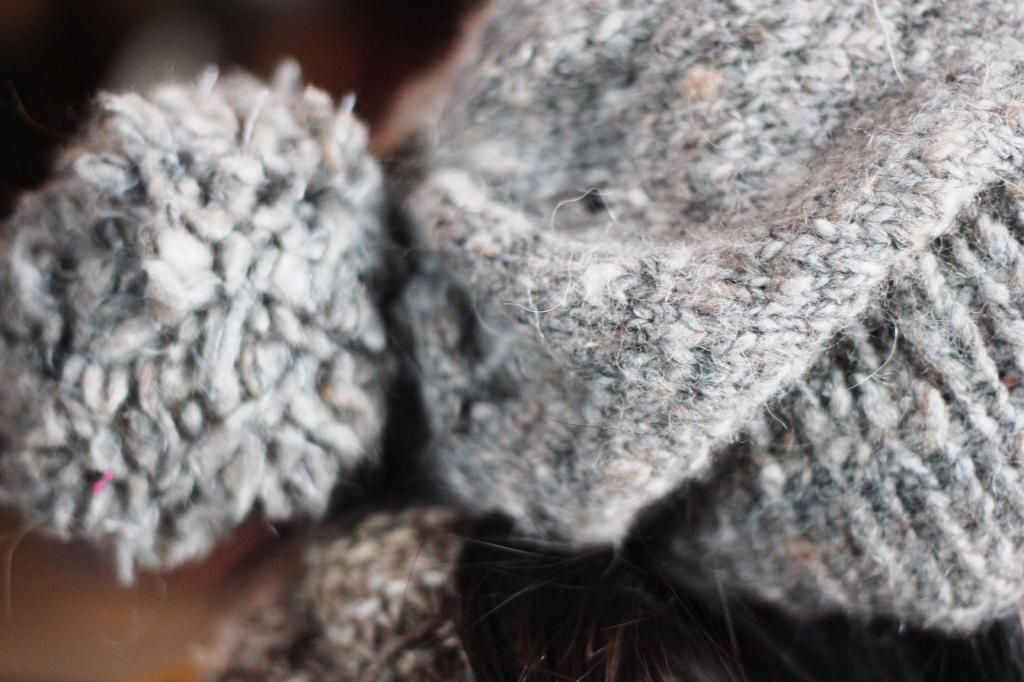 This hat is a pattern of my own construction - I got sick of starting to knit hats that required 95+ stitches for the cast on edge - my head isn't that big! So I made it up as I went along and I'm pretty happy with the result. The rib should probably have been knitted with smaller needles / even less stitches as it's pretty loose, but I stitched in some shirring elastic and my hat and I are good friends now.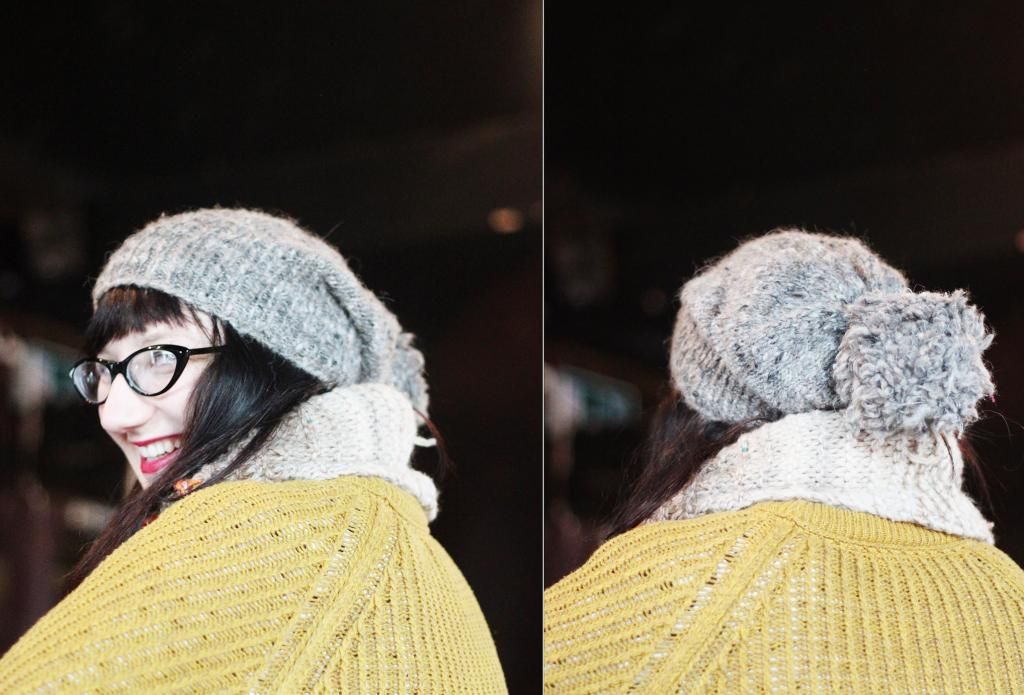 Thanks to
Kim Smith
for these photographs.
I've had a lovely weekend with my best friend, we hit up two amazing craft markets today - Crafty Fox Christmas Market in Brixton and Bust Craftacular in Bethnal Green - I've put a dent into my Christmas shopping - I've vowed to give handmade, second hand or support small businesses this Christmas and it's much more rewarding than bulk buying things from faceless corporations! If you're in London next weekend - you should stop by
Crafty Fox at The Bussey Building in Peckham
on Saturday.
A ♥