Harvest is probably a bit of an overstatement, but I picked my first bowl of tomatoes and my first two spring onions this week. A whole bowl of tomato goodness from the tiniest tomato plants I've ever seen. They taste fabulous too!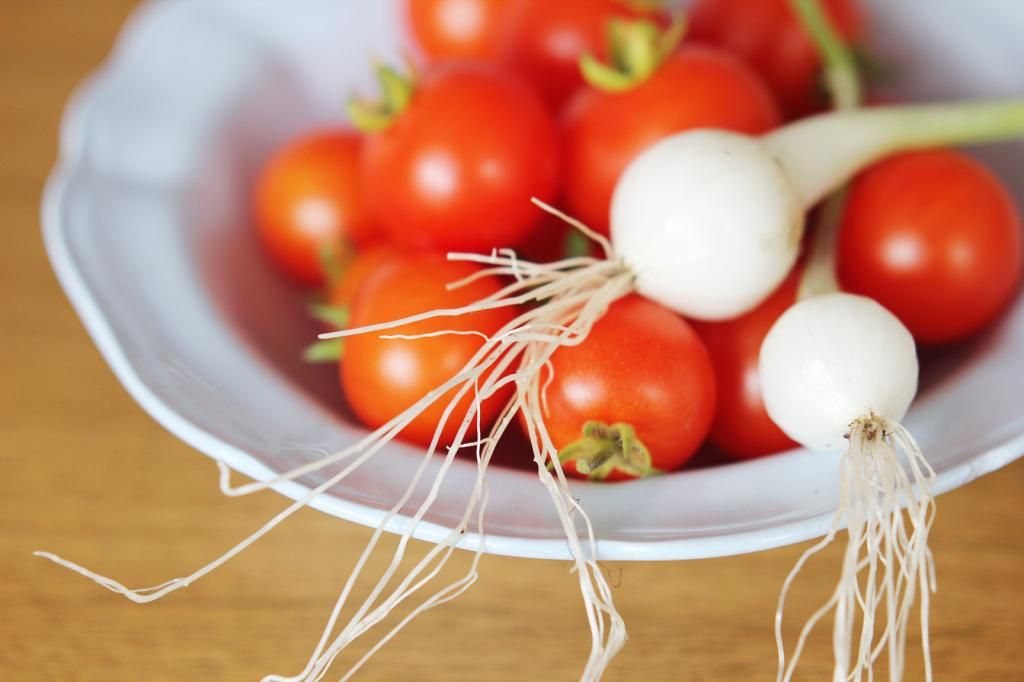 My little fire escape garden is starting to wind down now, the majority of the plants are dying off.
I am really proud of how well it turned out - considering I had a serious lack of space, hungry squirrel invaders and a lack of local gardening supply shops. I had lettuce, sunflowers, tomatoes, cornflowers, spring onions and coriander. I still have a basil plant going strong on my windowsill and there's a few things I'm going to repot and try to salvage too.
Growing things is good for the soul. I'm not sure how much I'll be able to grow inside over Winter - my flat gets really cold - but I'm definitely going to plan another garden for Spring. First off, I have to get through these tomatoes! ;)
You can see more of my gardening adventures
here
.
A ♥