Last night I hand stamped some polka dot canvas - and today, instead of doing schoolwork, I decided I it would make a pretty cover for my notebook.
Hand stamping is such an easy way of patterning fabric, these polka dots are the result of fabric paint and the eraser end of pencil.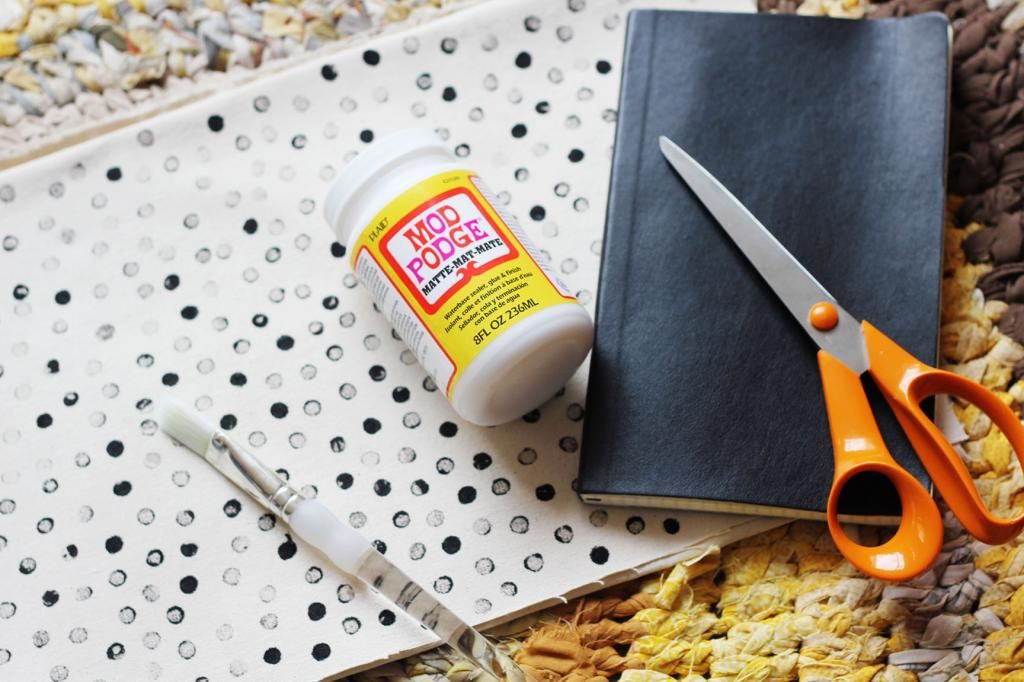 You'll Need:
A notebook, fabric, Mod Podge, paintbrush, fabric scissors, and (not pictured) clothes pegs or bulldog clips.
Coat the cover of your notebook with a generous layer of Mod Podge.
Wrap your chosen fabric around your notebook - I cut two slits into the canvas, so I continue to use the elastic strap on my moleskine.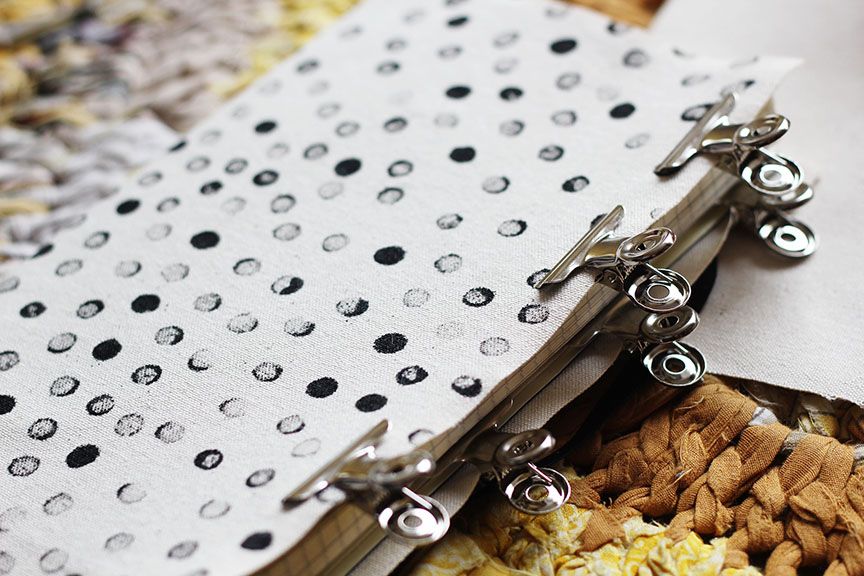 Use clothes pegs or bulldog clips to hold the fabric in place while it dries.
When dry, trim the edges of the fabric up to the notebook cover.
Tip:
dip the edges of the book cover into Mod Podge to prevent fraying.
Done! I'm going to use leftover fabric for a mending project I've been putting off for ages - canvas is really versatile!
Have a lovely weekend!
A ♥