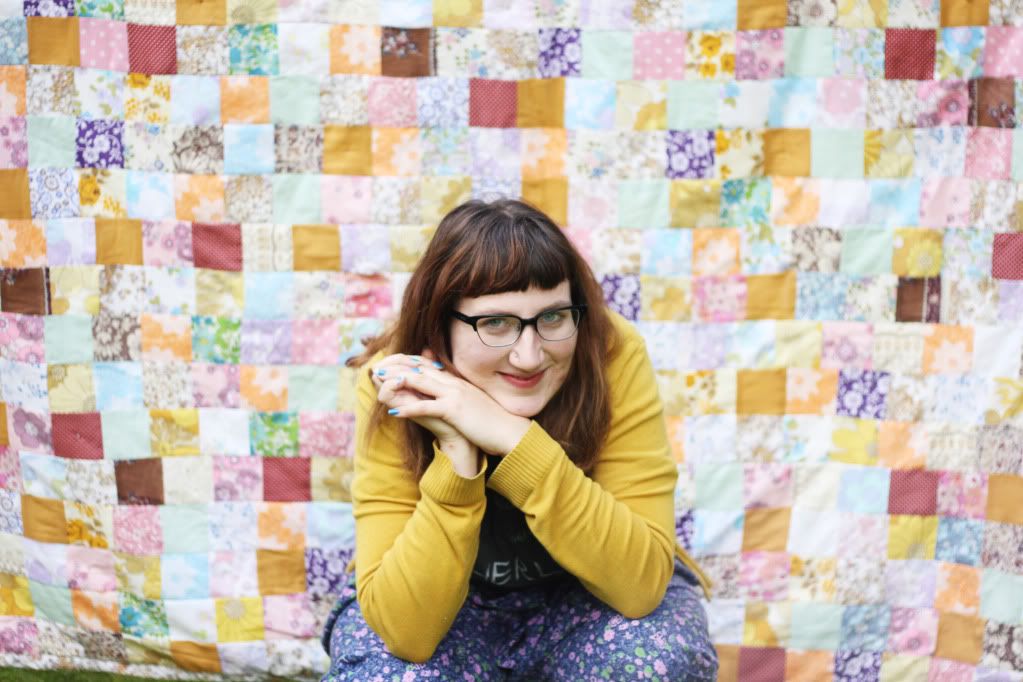 First off, can I say that this is probably my biggest crafting achievement so far. I have a tendency to get sidetracked with projects, especially if they are particularly long winded ones, and this is actually my third attempt at a patchwork quilt - I've wanted to make one for years but have never before had the dedication and determination for the job! I started this attempt on a whim, one afternoon back in May, cutting out squares from several fabrics I already had in my cupboards, and I finally finished hand sewing on the binding, at the beginning of August. Not bad going at all.
Longtime readers of this blog may remember that I worked in a patchwork and quilting shop very briefly, a couple of summers ago and while I wasn't there long enough to pick up that many tips, I did learn the art of rotary cutting and the importance of ironing seams - two things that came in very handy!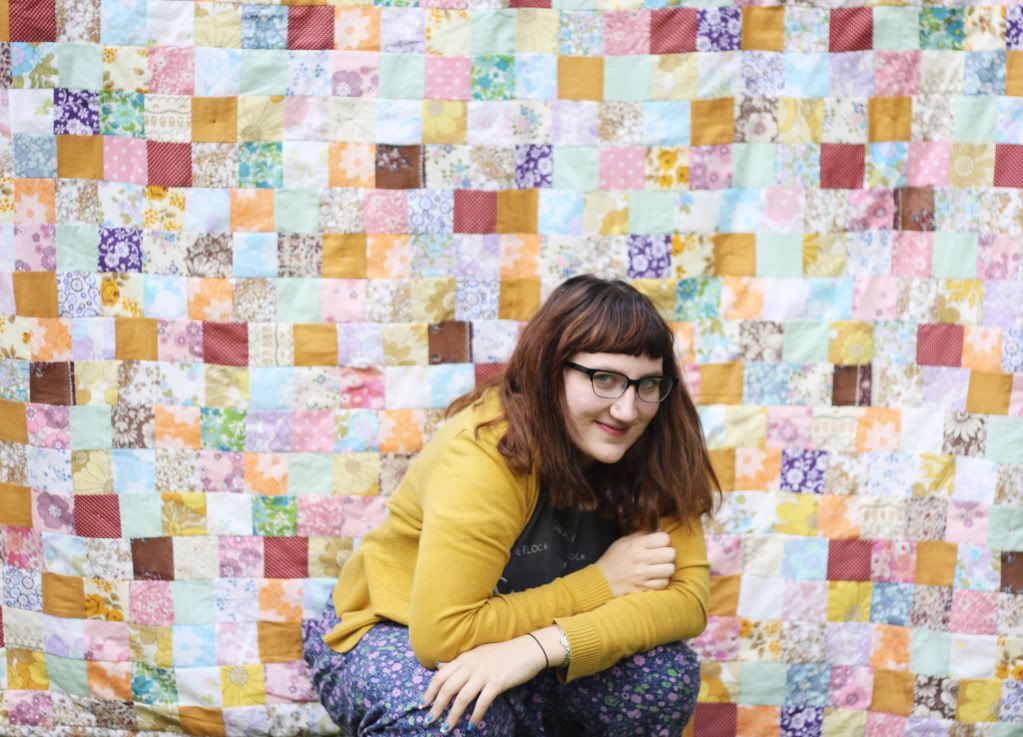 All of the fabric is secondhand - the majority is cut from vintage pillowcases and bed sheets, most of which was procured from that well-known-auction-website, but some were from
this etsy shop
- run by the lovely Claire from
HearthandmadeUK
, and there is a little fabric from a dress that was kindly gifted to me, too.
It's by no means perfect - keen eyed people will spot the mismatched corners, and the binding is a little wonky, but I love it nonetheless. Instead of machine quilting it - I didn't think my sewing machine or my sanity would cope with the sheer volume of fabric, I
knotted it together
, using hand dyed yarn.
It's the perfect size for a double bed (yep, I went straight for a double, I probably should've done a cot-sized one first, for practise, but I don't do things by halves!
I also don't sleep in a cot, funnily enough, so it'd effectively have been a waste!
) and will brighten up my bedroom in my flat, rather well I think.
It was quite an enjoyable project - and it was fun to use my sewing machine properly again - but I'm not sure I'll be making another one anytime soon, as the amount of work involved was pretty intense!
A ♥