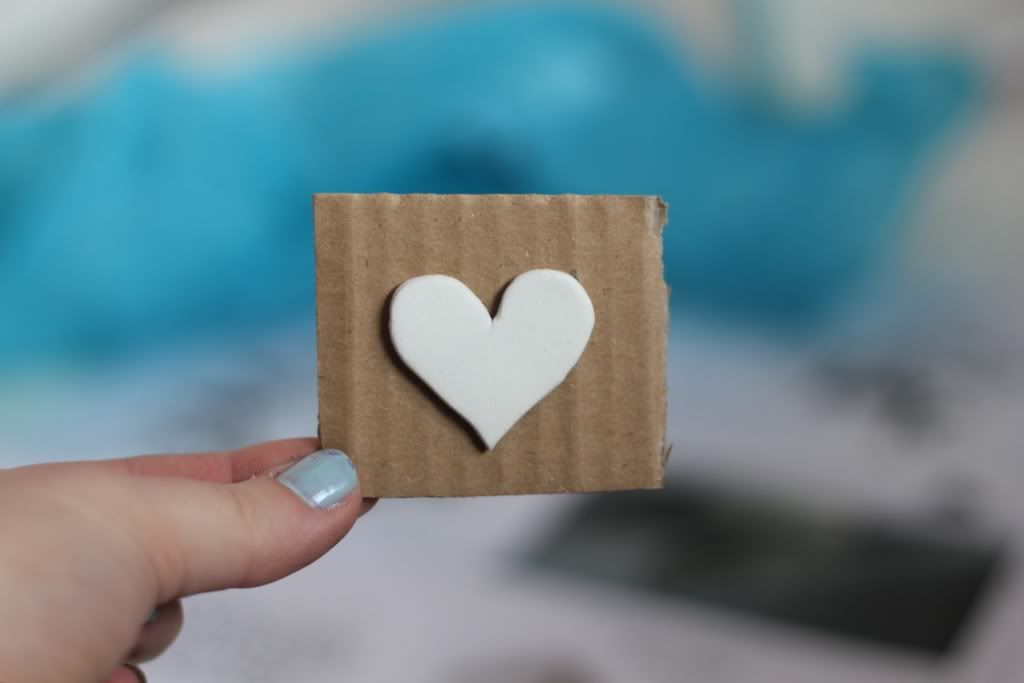 Stamping is such a quick and easy way of decorating things - I've been using stamps a lot recently, but fancy rubber stamps can be pretty expensive, so here's a simple how-to to make your own!
You will need:
A sheet of craft foam - available at most craft stores for under a pound.
A marker pen.
Scissors.
Cardboard - standard cardboard-box card is perfect.
Double sided foam tape - you can also use double sided foam pads / dots (normally used for creating 3-D effects in card making) or a strong glue.
For the stamping part, you will need ink/paint and a surface to stamp on!
Draw your chosen shape out on your foam sheet (simple shapes work well for repeating patterns).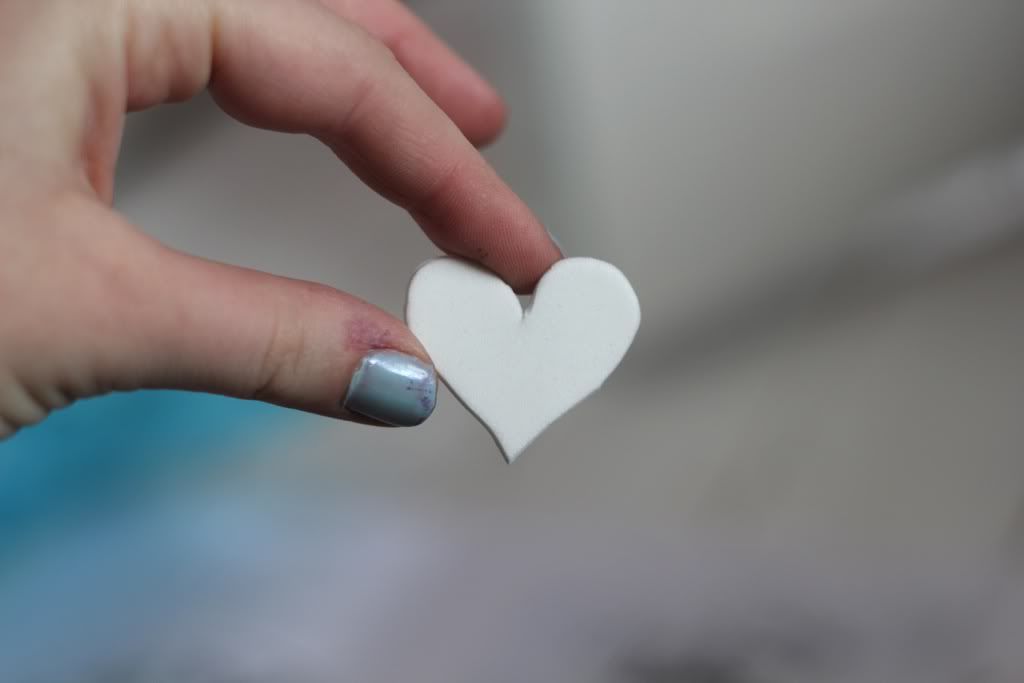 Cut out.
If you're using foam tape, cut small pieces and stick to the back of your shape, the same process goes for foam dots - it's just to make the shape stand out more from the cardboard backing.
If you haven't got either of those, not to worry, glue your shape back onto your foam sheet, wait for it to dry, then cut out.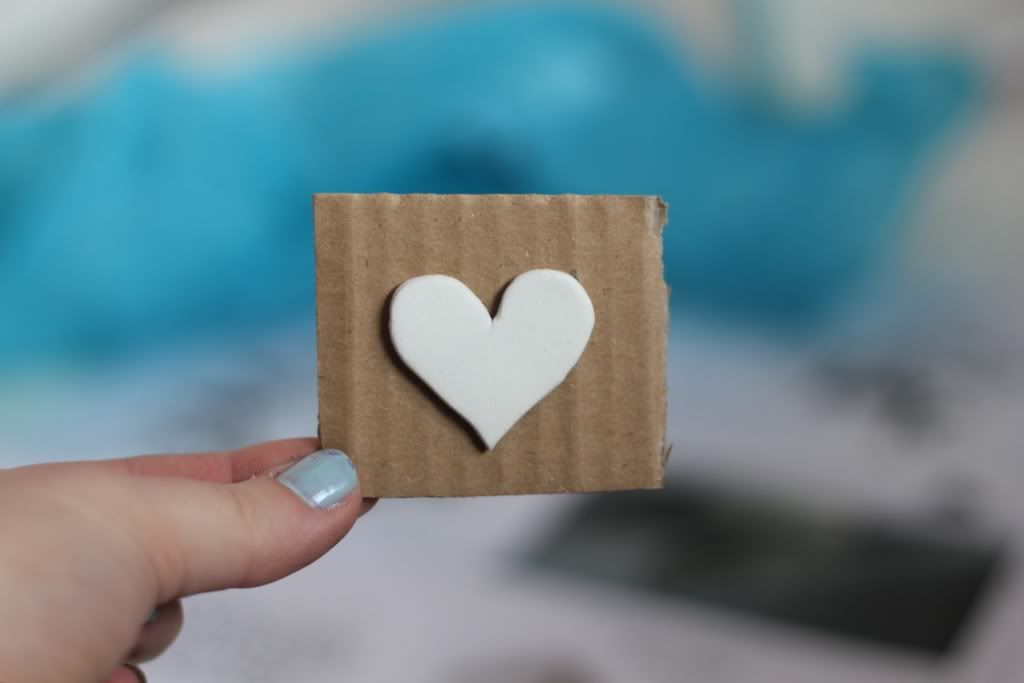 Stick to a cardboard backing.
You don't have to use cardboard, anything vaguely rigid would do it, I just happen to have a big stash of cardboard!
Apply your paint or ink - if you're new to stamping, a little goes a long way!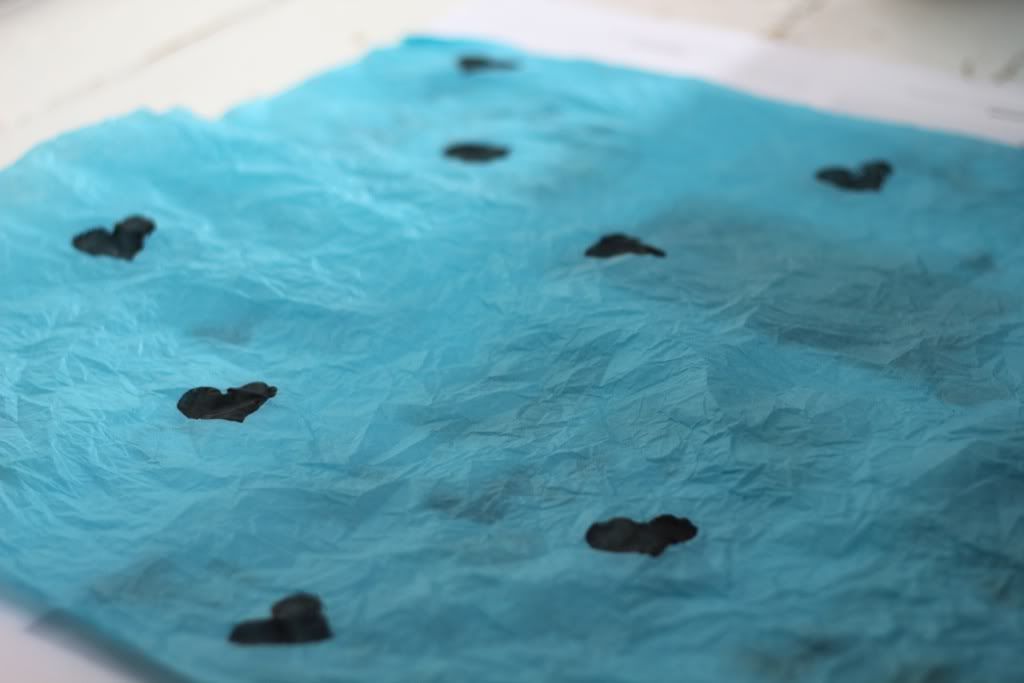 Stamp till your heart's content!
I added some glittery heart accents to this sheet of wrapping paper I was creating, because I am a glitter fiend! ;)
There you have it - super straight forward, a perfect way to try out stamping without spending a fortune! I made my own alphabet stamps last week (which was a nightmare - I stuck them all on backwards and had to redo them! There's a lesson to be learned there!) and they've come in so handy!
see them in action here

Happy Sunday! And also Happy Mother's Day! A ♥