images are from some inspiration bunting I made recently.
- mixed media artwork.
- my big tin of scrap paper and tickets and receipts.
- recycling.
- late nights.
- lace.
- moments of sadness.
- moments of happiness.
- sunny mornings and blue skies.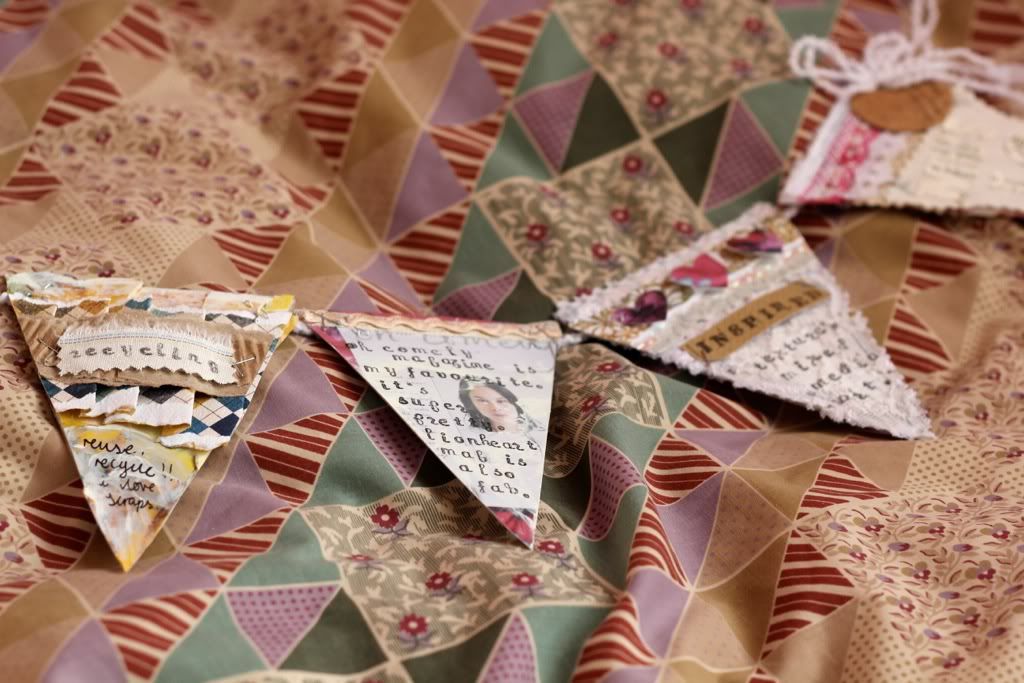 - new craft supplies.
-
oh comely magazine
.
- arty friends.
- film photography.
- layers and texture.
- ink and paper.
- jars of buttons.
- old photos.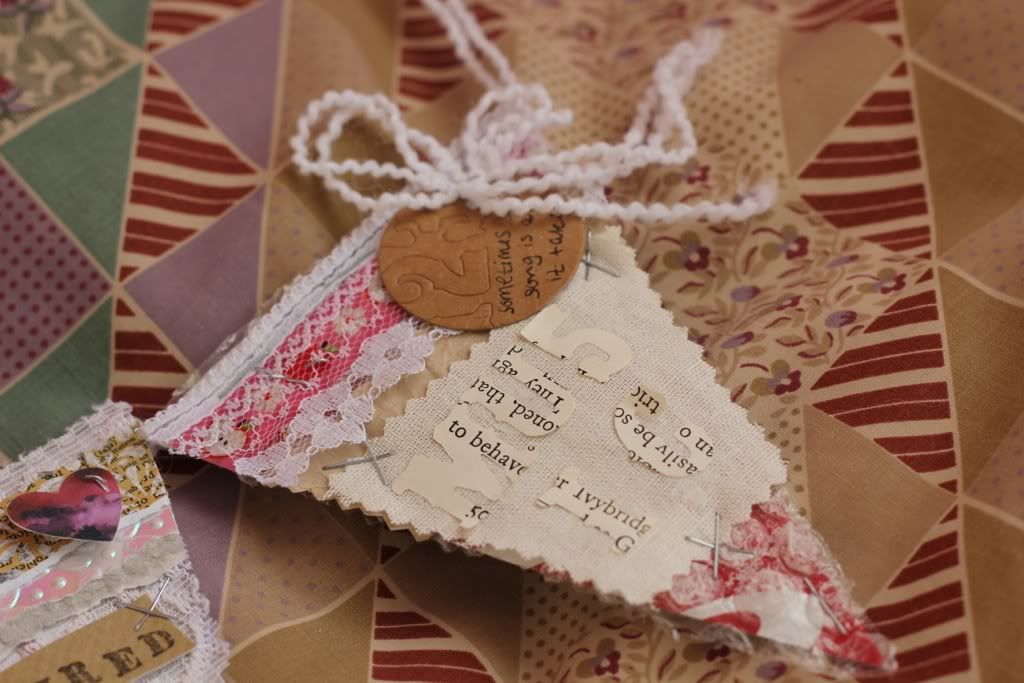 - snippets of overheard conversation.
-
this song
.
- making mistakes.
- walking in the woods.
All things that are inspiring me at the moment, things that are spurring me on to create other things, even though I'm feeling a little bit tired out, which tonight I'm blaming on the sound of the rain beating against the window! It's been a good day for being inside, eating homemade bread, knitting and listening to records, so that is what I've done!
What inspires you to make things?
A ♥