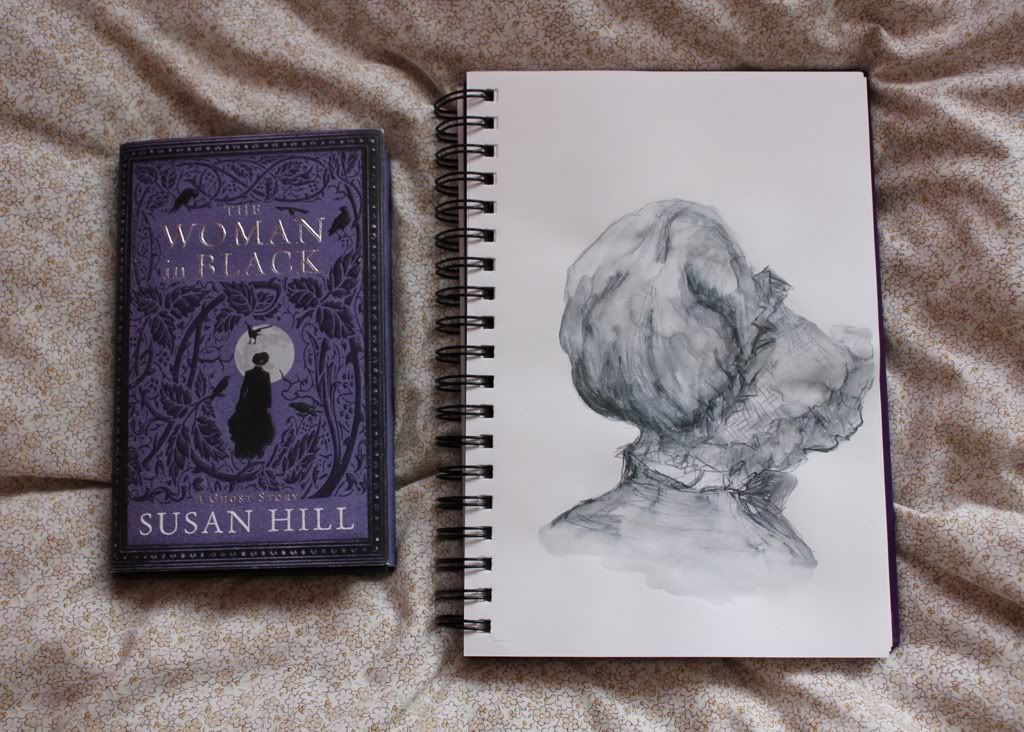 I'm working on some illustrations based on The Woman In Black, a book by Susan Hill. In case you didn't know, the book is the basis for the
play
of the same name, which I have seen many times, and am still terrified by
(mainly because I'm really jumpy and scare easily!)
*
This is the first time I've read the book and although not as scary as the play, it was still thoroughly enjoyable.
I'm currently hard at work on my art school portfolio, now that my ucas application is all done and dusted, and I'm trying to update
Into The Treasure Box
, my online reflective-journal, more often, for documentation purposes, so if you fancy having a peek at my thoughts/inspiration, feel free to have a look! I'm going to try and add drawings or work-in-progress photos most days.
*I'm getting quite excited for the film, which from the trailer, has vast differences, but I shall save my nit-picking until I've seen the whole thing! ;)