I haven't had much of a chance to use my camera over the last few days, and I didn't realise how much I missed it, until I picked it up again today! Tonight my family and I stopped by some friends to deliver Christmas wishes and gifts.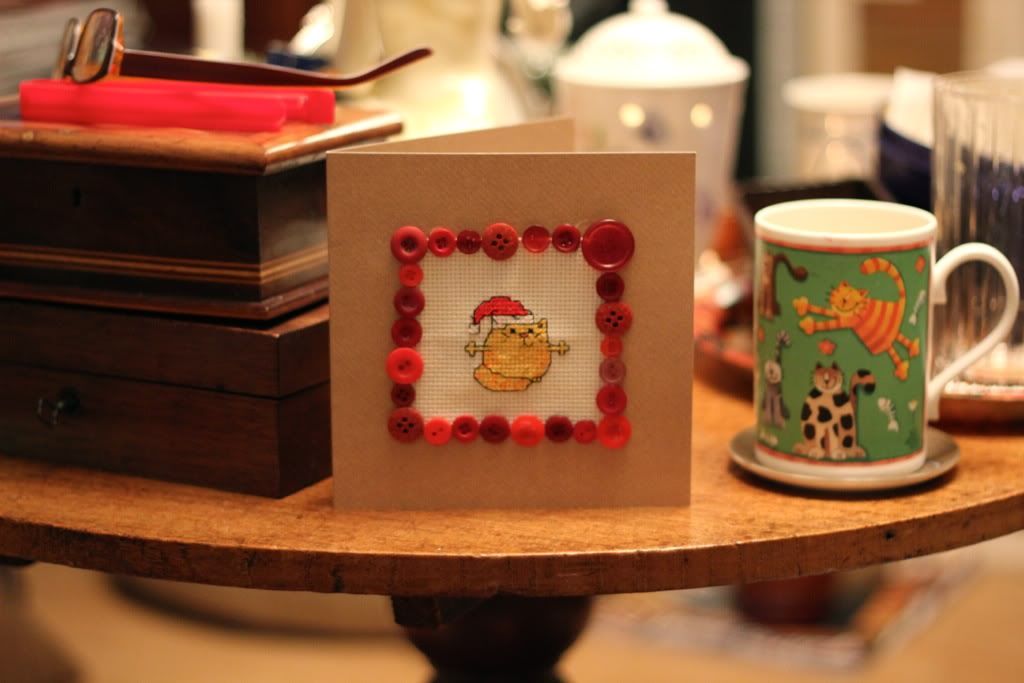 Spy that card? An extra special cross stitch cat card, that I was pretty pleased with! That's my first ever cross stitch right there - I was labouring under the impression that cross stitching was a lot more difficult than it actually is! It's just stitching crosses, in the right places!
Roll your eyes if you must.
The card I received in return was far more superior - it's got a handmade Johnny-Depp-jigsaw in it! Haha. :)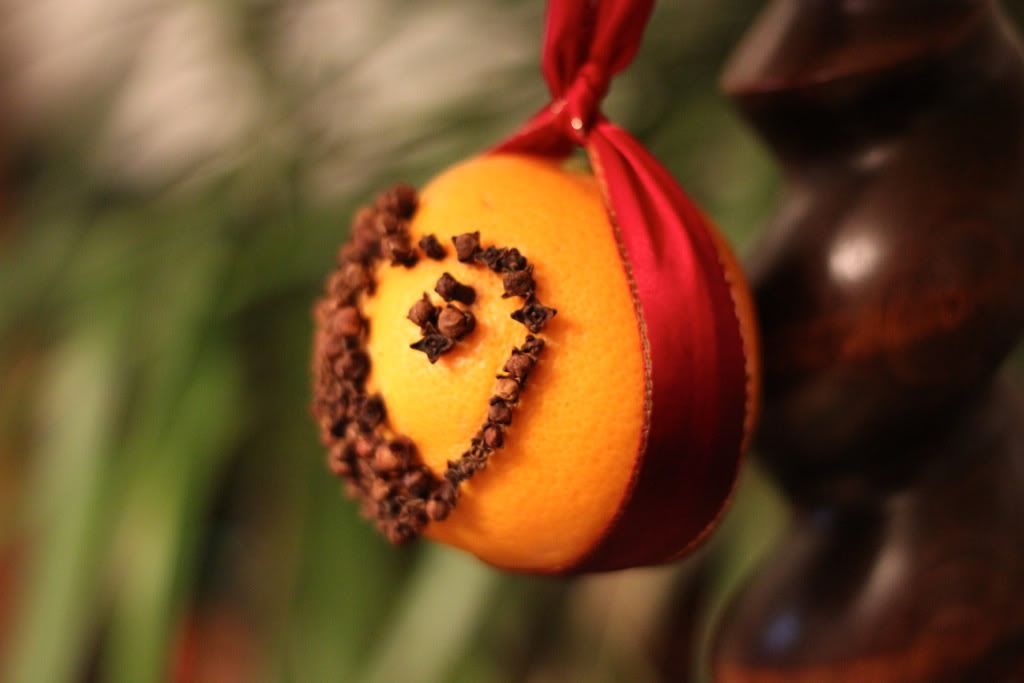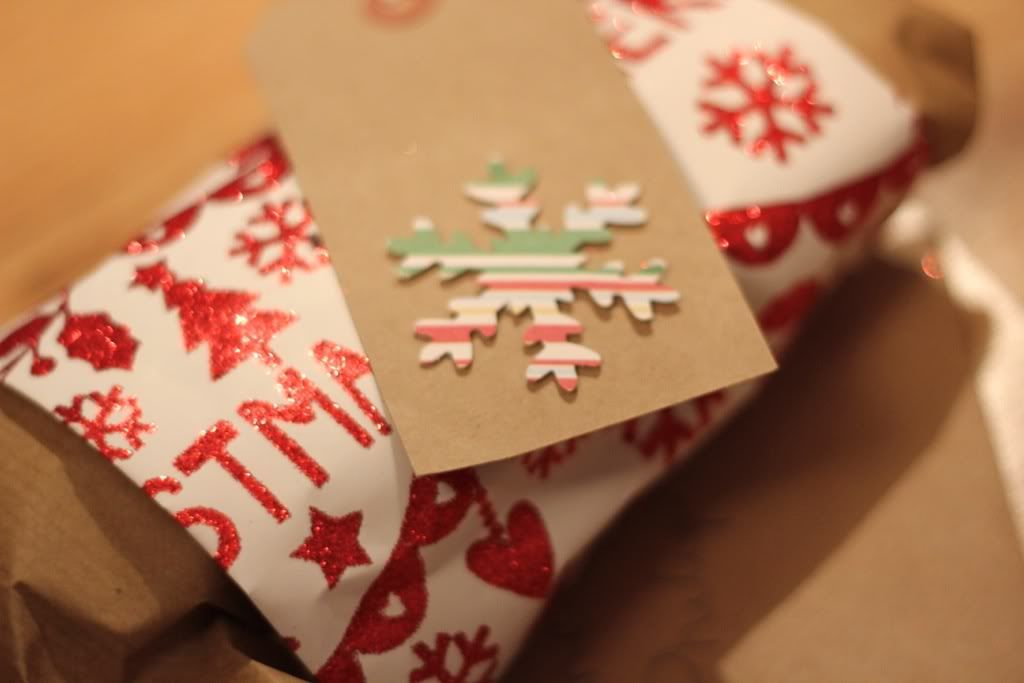 Evidence of my wrapping skills (the ideas are there, the wrapping itself leaves a lot to be desired!)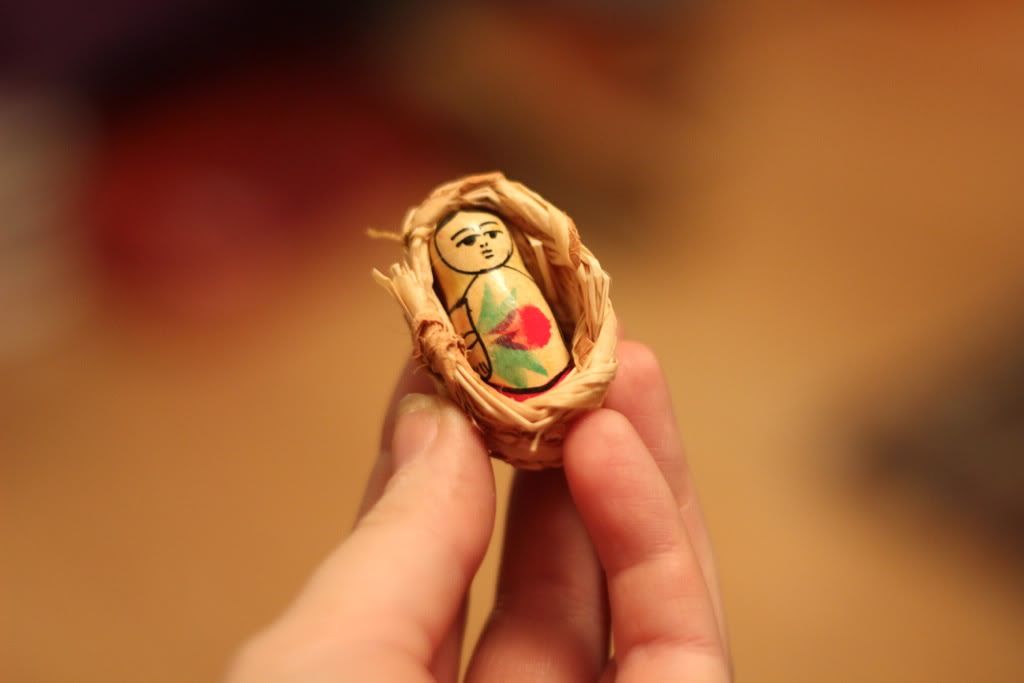 An improvised nativity and a handmade (not by me) raffia manger.
In other news, I've been working on my costume for work on Christmas Eve, and it's coming along fabulously (though I can't help laughing every time I get near a mirror!) Will share photos on Saturday, probably! Tomorrow I have a lot of mince pies to bake, and a couple of other things I'd like to do, depending on what time I crawl out of bed... Axx