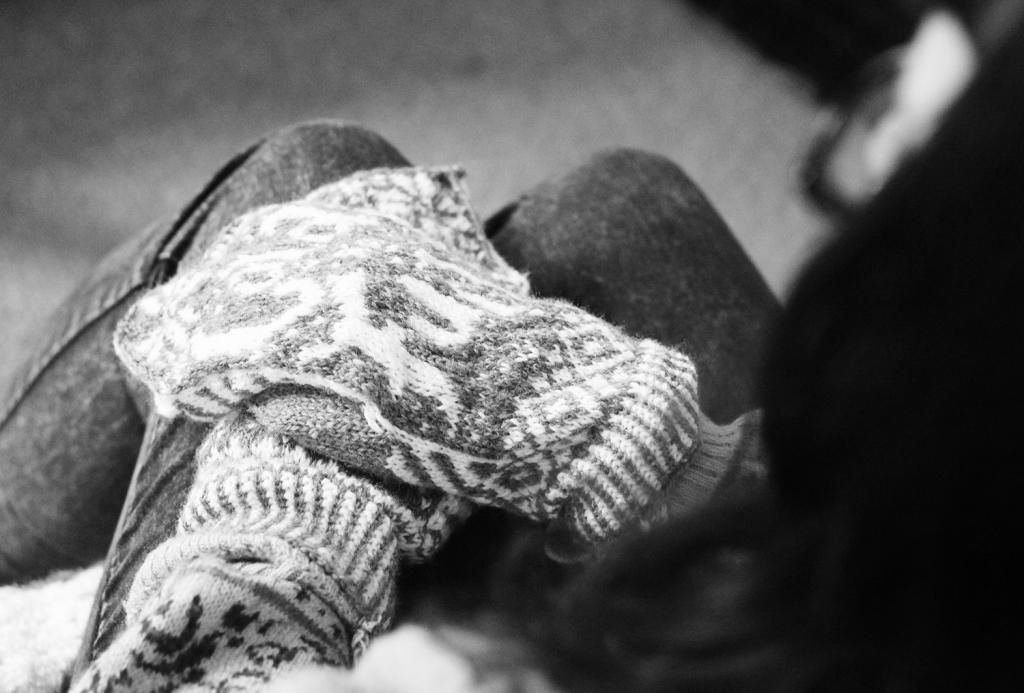 These mittens were a Christmas present for a friend, knitted using
this pattern
from
Drunk Girl Designs
on Ravelry. Emma hates the cold, and loves this particular curse word, so it was a perfect pattern for her - and she seemed to like them!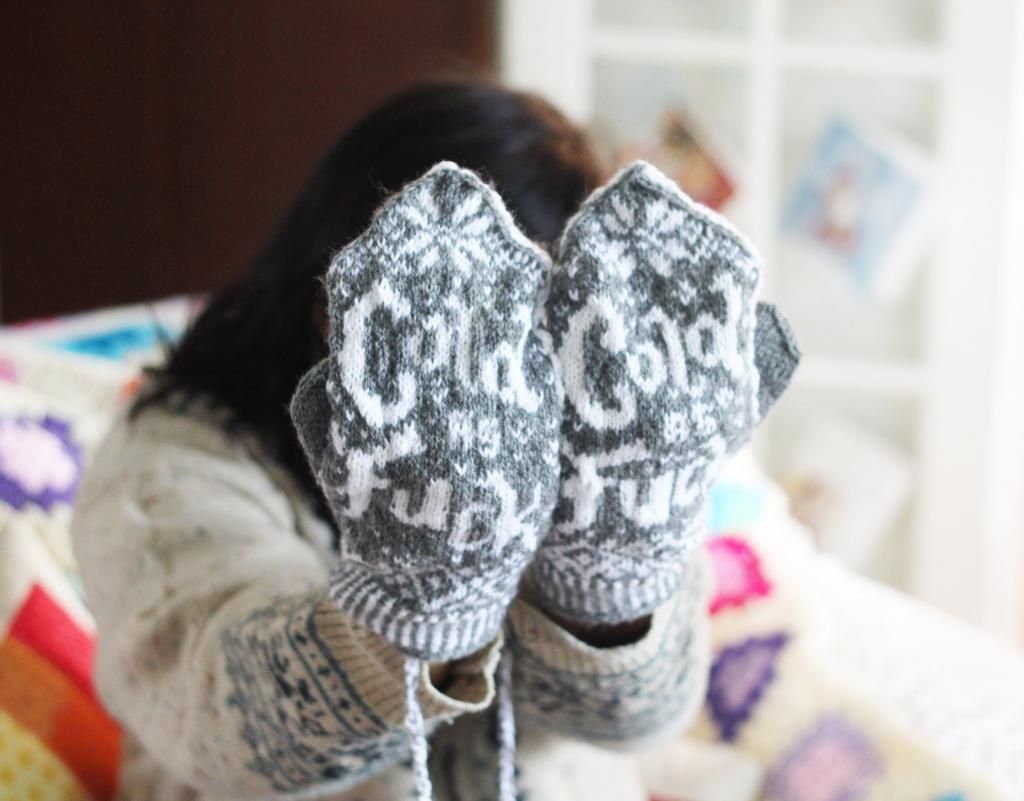 They're knitted with secondhand machine coned yarn and took me a lot longer to make than they should've done! I'm blaming schoolwork for that ;)
I added a crochet foundation chain to join the mittens - so they can be threaded through jacket sleeves (like you do with toddler's mittens!) so they don't get lost!
A ♥
If you don't like curse words, I apologise, but hey it's pretty snazzy colourwork, no? ;)