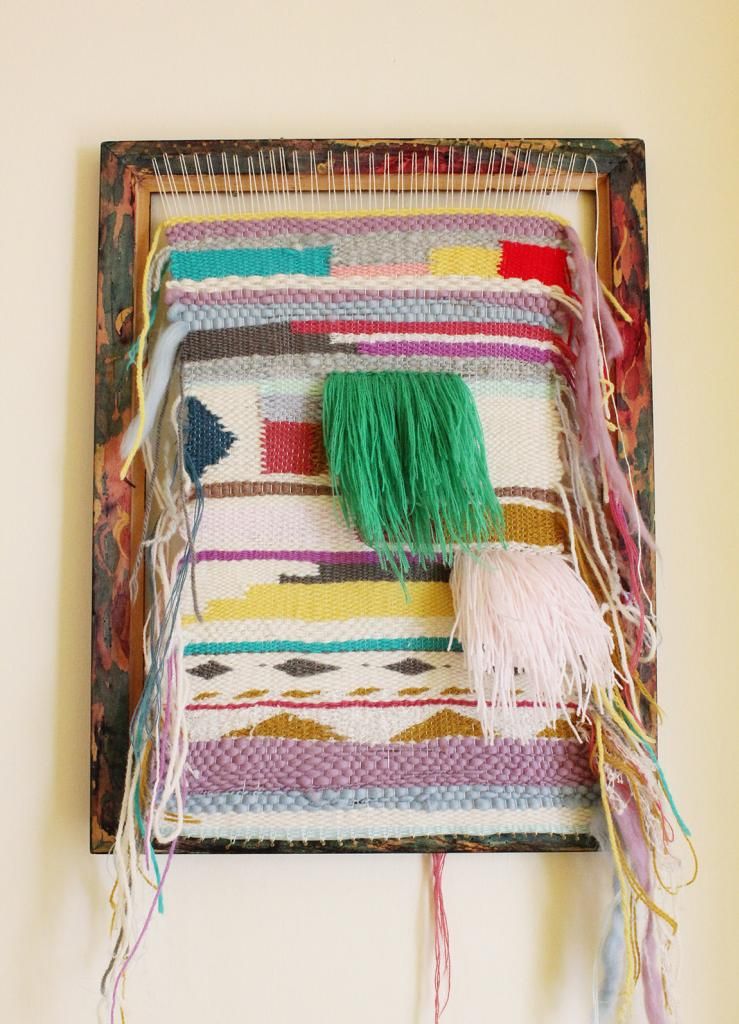 I did a little bit a weaving on a handmade loom
a while back
. I was just testing out something I'd wanted to try for a while and it was really enjoyable. So now school's out for summer and I'm taking an enforced rest from knitting and crochet - my preferred hobbies, I went back to weaving, making a new loom from an old picture frame I'd previously used for batik.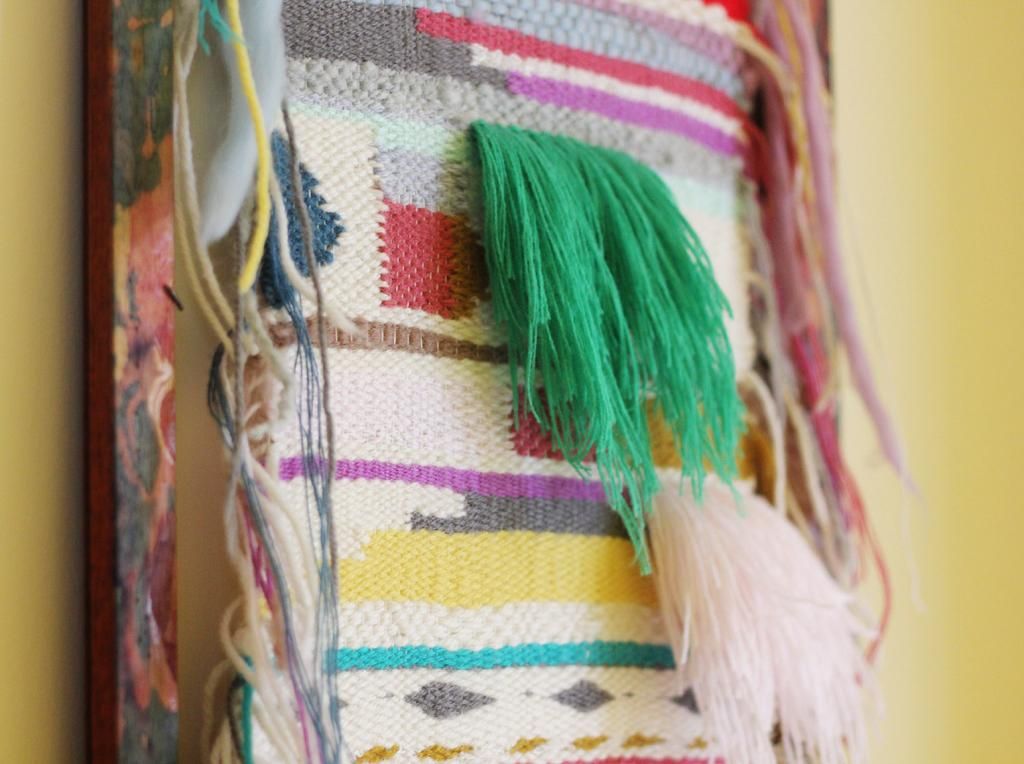 My aim with this project was to test out different techniques, working on diamonds and triangles - I really struggled with triangles, knotting to make tassels and fringing, and basket weave and step designs.
It's far from technically perfect, but it's a step in the right direction at least.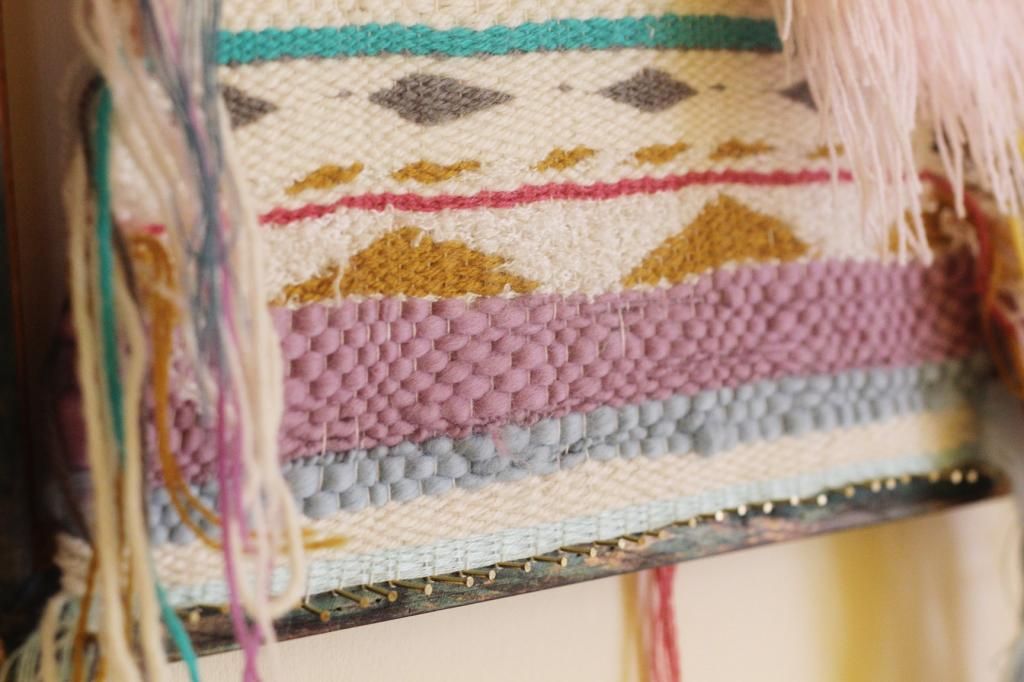 I really want to make a woven rag rug - so that's probably next on the agenda, as soon as I can make a loom the right size!
A ♥