I have wanted to learn to roller-skate for years. It was on my
Resolutions list
last year, I'm not sure why I never got around to it! But I found myself with a little bit of extra money leftover last month, so I treated myself to my first ever pair of skates. Obviously I went for
ridiculous
really awesome ones, even though they took ages to get hold of, because not one, but three places were out of stock! The longest two weeks ever! Haha. It was worth it when they arrived though, and I went for a proper skate for the first time (wobbling up and down the pavement outside my house doesn't really count!) on Tuesday and it was so much fun. No exaggeration.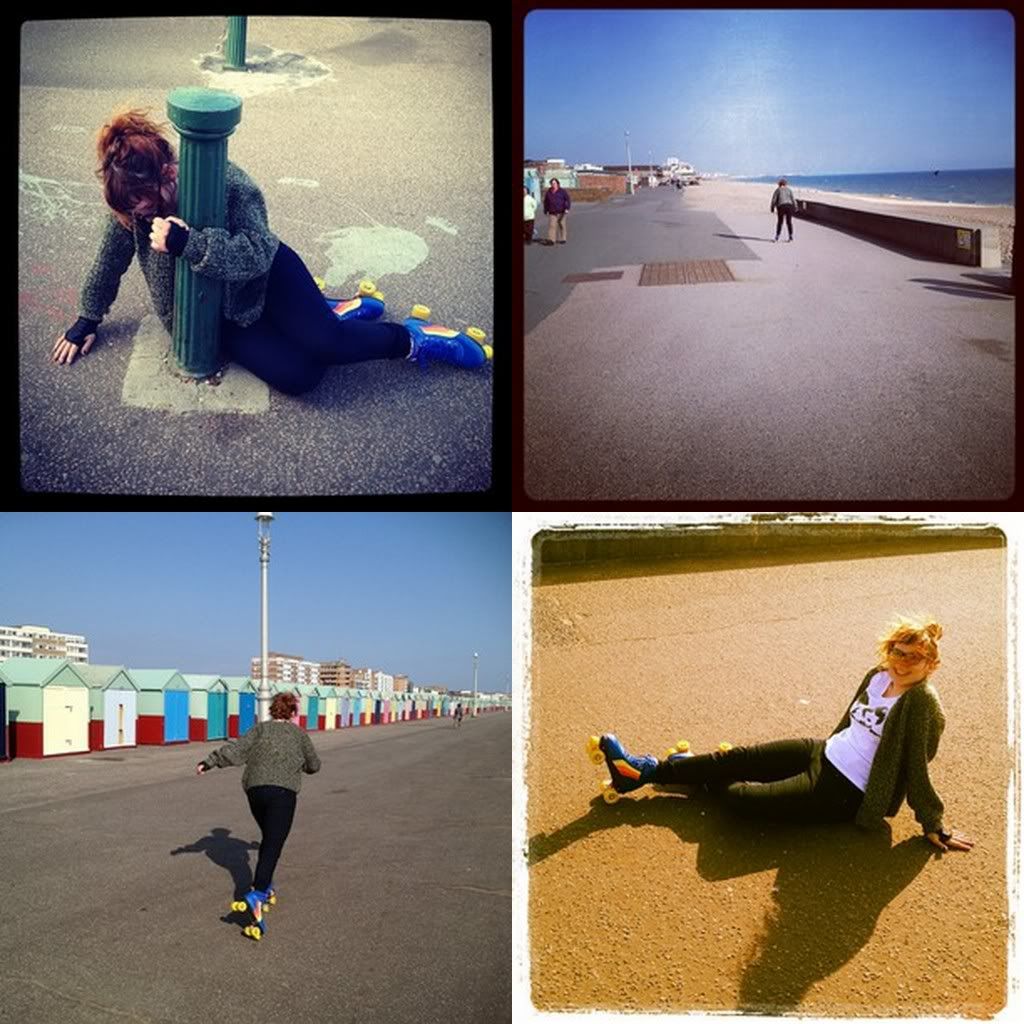 Instagram photos courtesy of my lovely friend Nicki, who thoroughly enjoyed laughing at my moments of misfortune, as she is a much better skater than me!
Although you may not believe it from looking at the above pictures, I spent a lot less time on the ground than I thought I would!
(minus two pretty painful falls - it's lucky I have a pretty well padded backside, I can tell you!)
Annoyingly, there's a distinct lack of flat, low-traffic areas for skating around my neck of the woods, so I'm not going to get to go as often as I'd like, but I am planning on going to the roller disco when I can a) stop, b) start and c) turn corners! A ♥
ps. my skates are Stateside Rio Roller Skates and I can't recommend them enough! Super comfy and super retro.