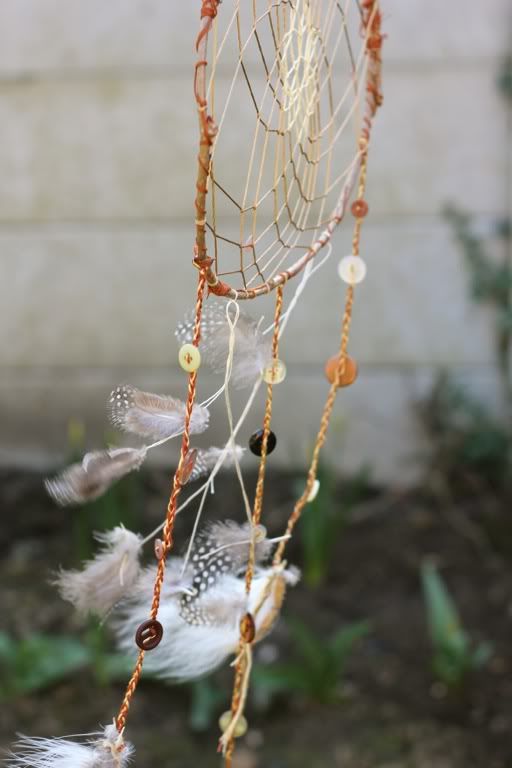 Number 16 on
my list to inspire creativity
was Make A Dreamcatcher.
Not being one to approach things in a sensible order, that was the one I started with. I made a mini dreamcatcher first, to hang in our hallway window, and before constructing this one, all feathers and twigs and twine, which is currently hanging over my bed in a bid to keep the increasing amount of nightmares I've been having lately, away!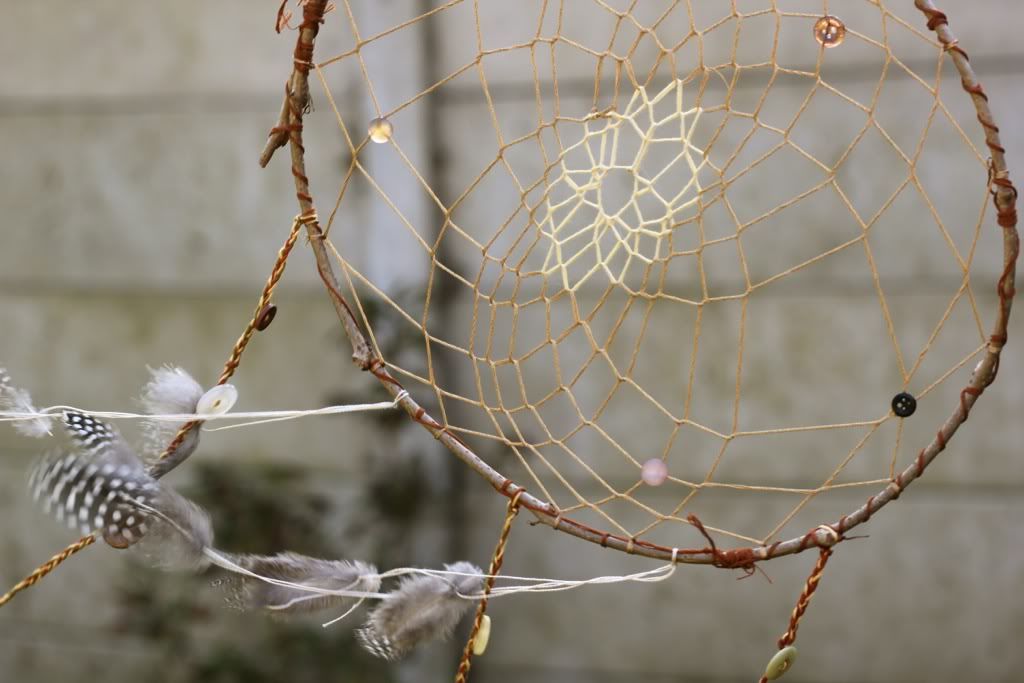 I'm planning to make a few more, as it's quite therapeutic! A ♥
ps. I'm teaching a Basics for Beginners knitting class at work tomorrow, wish me luck!