There is a week to go, which should mean relaxing, drinking mulled wine and eating mince pies, right? Well if there's anyone out there doing so, please send hints and tips my way! I am a surprisingly organised person - I started working on things for Christmas back in August, but does that mean I'm not still frantically knitting one last gift? No, it does not. My to-do list is just getting longer - I've had to start delegating tasks! This is a big deal for me, I am a control freak ;)
- Ditto Christmas crackers.
- Finish knitting one last present.
- Ice the cake.
- Make more mince pies.
- Make an extra special card.
- Buy some last minute gifts.
- Distribute gifts.
- Work some open-till-close shifts at work...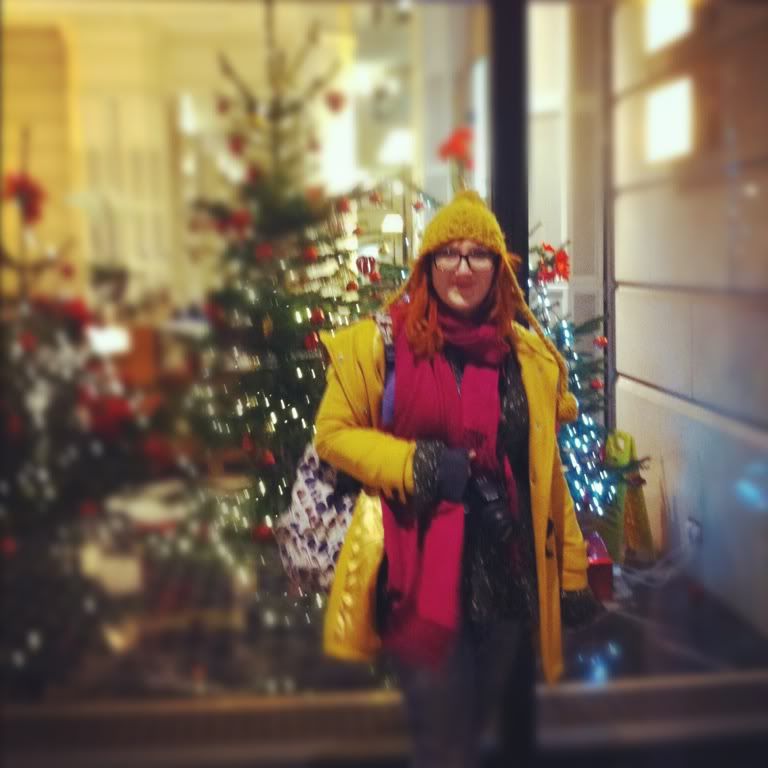 These photos are from a little adventure my mum and I had, in town the other day, which basically involved her taking a photo of me, in front of every Christmas tree we saw! (there wasn't actually that many about! Sadface!)

Here's to a productive week! Axx