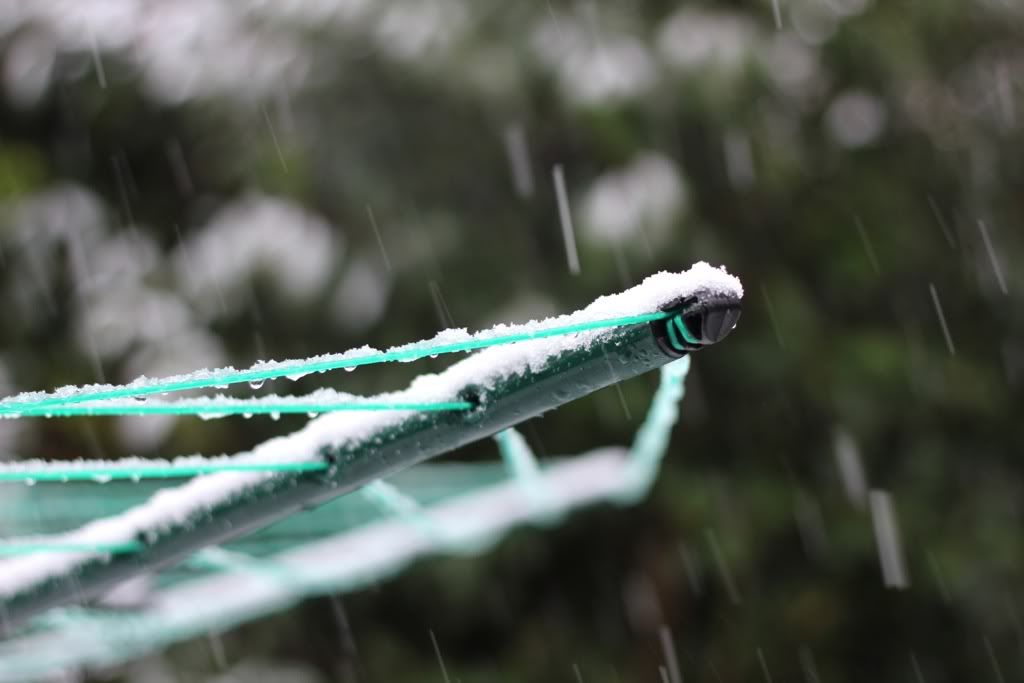 It's snowing here in South London town! Granted, its nowhere near as much as we tend to get (yet...)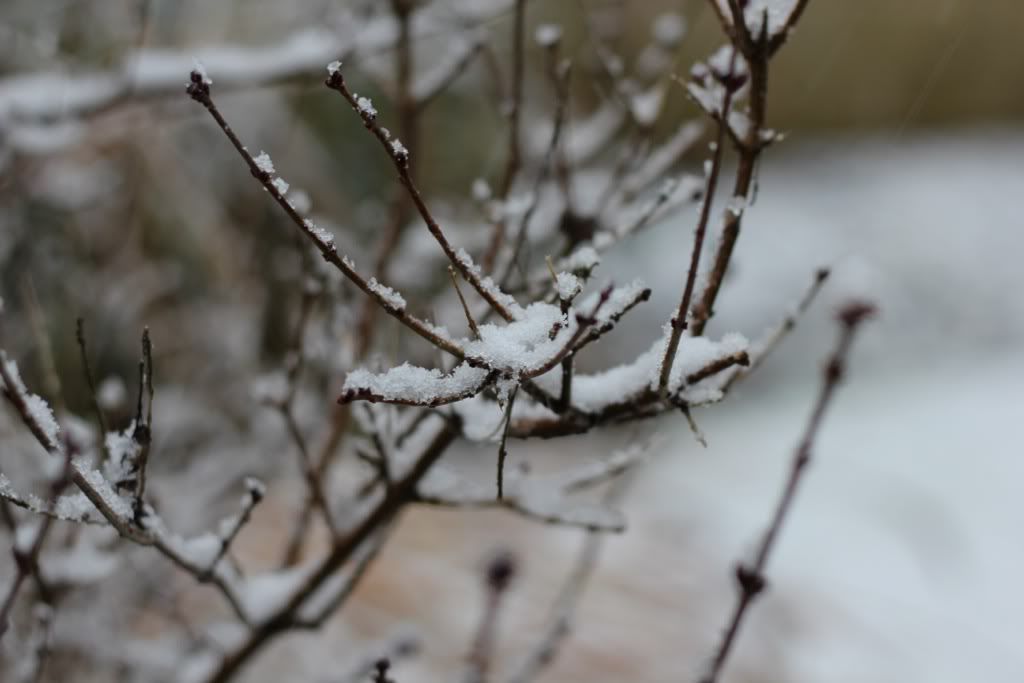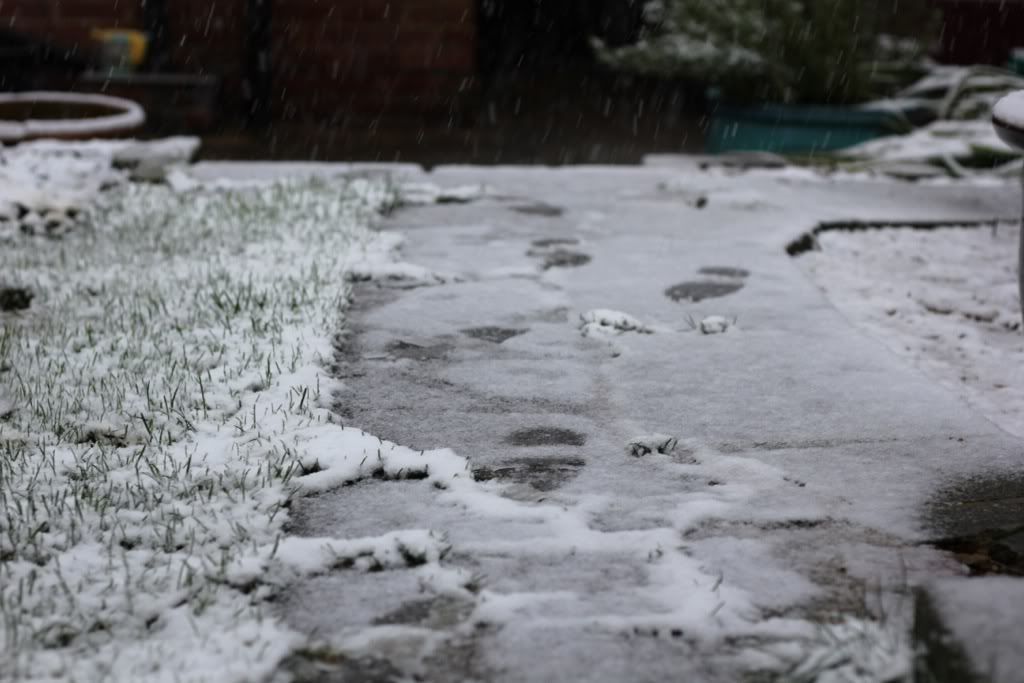 When I was younger, we never really had any 'proper' snow. My parents would regale me with stories of snow storms past and I'd think longingly of no school and sledging and snowmen. But a few years ago, we had about a foot of snow over night, and the whole of London and the South East just shut down. It was crazy, I'd never seen so much snow in my life - for the first time in my living memory, all the schools closed, the airports closed, the buses stopped running, the shops ran out of bread and milk, it took three times as long to walk anywhere... but it was fabulous! And we've had a heavy snowfall at some point every winter, since then.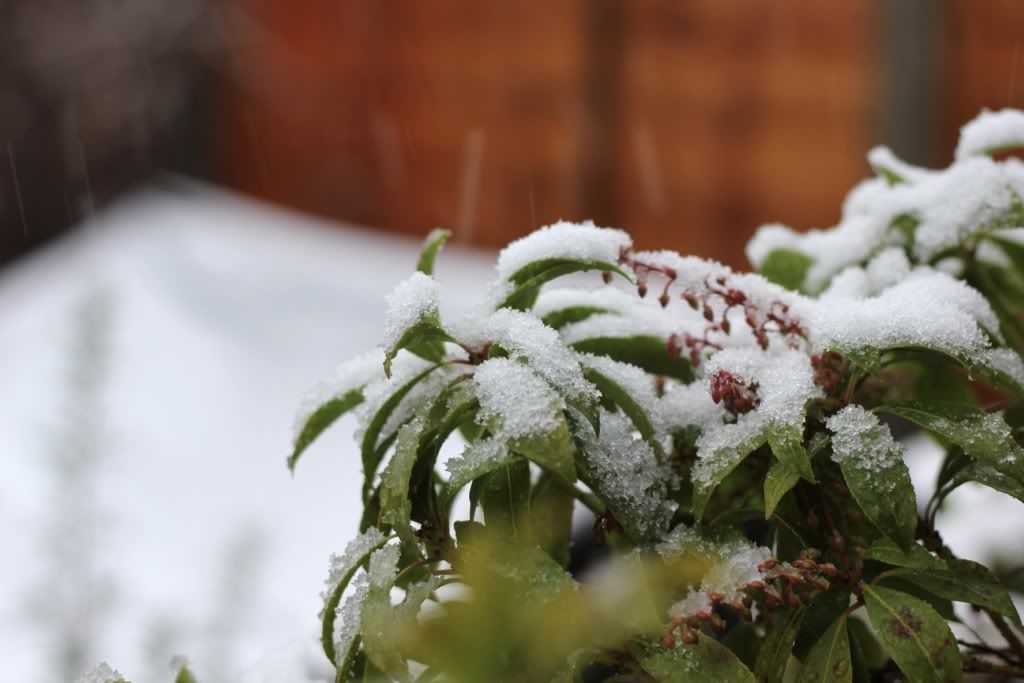 It's been snowing steadily, but not really settling, all morning... I haven't established my professional opinion - everyone turns in to a weather expert when it snows, right?! - yet, but I have a feeling that if these heavy flakes keep falling, it'd be unwise to go into central London this evening, if I ever want to get home again! But it is making me feel rather festive, which is always good! :) Ax
*The First Snow of Winter was a made-for-tv-movie about a cute cartoon duck that got left behind in migration season, and had to survive on his own through the winter. Does anyone else remember this!? It was on telly when I was about eight. Happy memories.